A whole 60 hours.
That was roughly how long I went this past weekend without my iPad—an iPad mini, to be precise—from the time on Friday night when I realized that my Lightning cable had stopped working to the moment on Monday morning when a replacement arrived in the mail.
Those 60 hours probably represented my longest stretch of tablet-free time in more than three years, all the way back to when I first purchased a brand-new first-generation iPad in the fall of 2010. Since then, I'd used it to duplicate the functions of other devices—it was an e-reader before I bought my Kindle or a backup laptop when my usual machine went on the fritz—but until I was without it, I'm not sure I'd realized what a singular presence the iPad had become in my life.
In particular, there were three main tasks that the lack of an iPad meant I either couldn't do, or had to do much differently.
Read the news
It's possible to look at news websites and RSS feeds on my MacBook Air, of course, but I don't think I realized how much the iPad had restored tactility to my news-reading experience—simply put, the iPad has retrained me to casually flip and swipe through news publications much as I would a paper magazine or newspaper. Physicality has been rebuilt into my news-processing brain.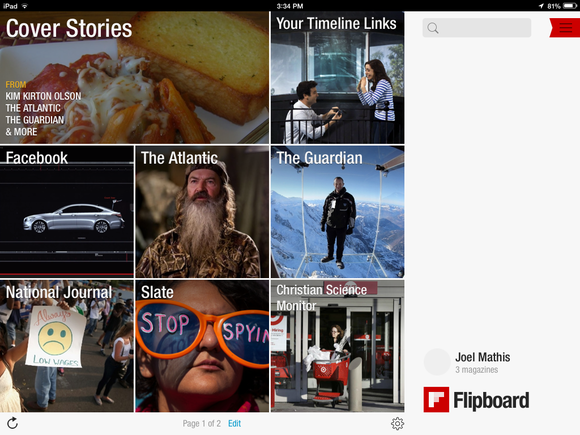 But it wasn't just the touch that mattered: Several of my usual news platforms are available only on iOS, and even those are much better on the iPad than on the iPhone. Sure, I could hunt down and aggregate from the same sources that my Flipboard and Zite apps do, but they do it better. And more quickly. And much more appealingly.
Even offerings available both as iOS apps and as Web services often work better on the tablet. On my iPad, Feedly is a charming, zippy RSS reader. As a Web service—whether on Chrome or on Safari—it's a bit more sluggish.
That, I couldn't do much about. But on Sunday morning, desperate for a little page-flipping action, I bought the New York Times on my Kindle. It wasn't perfect, but it was a relief.
Play games
The last game console I owned was during the 1990s: a Sega Genesis. Really. It wasn't until this weekend that I realized the iPad had reintroduced gaming back into my life in a major way.
NBA 2K14. Monopoly. Scrabble. Angry Birds Star Wars. A couple of war strategy games and first-person shooters. I now realize that 15-year-old me would be insanely jealous of 40-year-old me, because I can not only play all these games—I can play them everywhere I get bored. Without a quick game of hoops against LeBron to play this weekend, I suddenly found myself with … free time.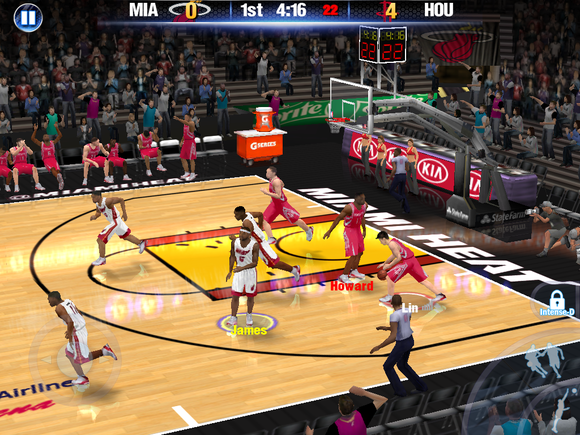 It's true, incidentally, that I could theoretically play games on the iPhone. But my iPhone 4 has a smaller screen and, at this point, a much smaller amount of free storage than my iPad mini. The phone is where my songs and pictures are; they don't leave much room for the fun stuff. Attempting to download a game like NBA 2K14 onto my little phone might've filled up all the suddenly free weekend time I had.
Distract myself at the gym
I've increasingly seen iPads show up on treadmills and stationary bikes at my gym in Center City Philadelphia during the the last year or so, and it's easy to see why: Students can keep studying while getting cardio—they used to balance giant, bulky textbooks on the handlebars—while people who need other distractions can readily find them. Over the last couple of years, the treadmill was where I did most of my Longform and Instapaper reading, or occasionally watched a downloaded video instead. This weekend? No dice.
Treadmills, it turns out, are terrifically boring.
Think different
My weekend without the iPad was quieter than usual. That's not all bad. I'm no Luddite, but the occasional break from technology probably isn't the worst idea in the world for staying human and pleasant.
But if quieter, it was also, simply, different. I still had plenty of technology around the house this weekend: the iPhone, a Kindle, and a MacBook. But the ways I usually experience life and learn about new things weren't available. In just a few short years, it seems, the iPad has gone from being nonexistent to being my indispensable sidekick. I missed it.
The upside? I now have three replacement Lightning cables. As God is my witness, I'll never go iPad-free again.