It's easy to order a new Mac on the Apple Store, and it's even easier to customize your Mac with more memory, a faster processor, and other upgrades. Plus, for even more fun—and somewhat to the dismay of your bank account—you can create the most expensive Mac on the market by maxing out all the upgrades.
To build a maxed-out Mac Pro, you start with the $3999 standard-configuration model in the store. Then you customize your order and select all the high-end upgrades. So, how much does a maxed-out Mac Pro cost?
| | |
| --- | --- |
| Standard-configuration 3.5GHz 6-core Mac Pro | $3999 |
| 2.7GHz 12-core processor upgrade | $3000 |
| 64GB DDR3 ECC memory upgrade | $1200 |
| Dual AMD FirePro D700 (6GB of GDDR5 VRAM) video upgrade | $600 |
| 1TB PCIe-based flash-storage upgrade | $800 |
| Total | $9599 |
If you get all the top-end upgrades, your Mac Pro will cost a whopping $9599, not including sales tax. (At least shipping is free.)
But wait, you can add more items to your order. For example, you have to get a 4K display, because Apple brags about how well the new Mac Pro handles 4K video. (Remember, it can drive multiple 4K displays, too!) And you're not really going to use your dingy old keyboard and mouse with your gorgeous new Mac Pro, are you? Out with the old, in with the new!
So if you add the optional accessories that Apple makes available to you while you're customizing your Mac Pro, you can boost the cost even higher.
| | |
| --- | --- |
| 12-core maxed-out Mac Pro | $9599 |
| Sharp 32-inch PN-K321 4K Ultra HD LED Monitor | $3595 |
| Apple Magic Trackpad | $69 |
| Apple Wireless Keyboard | $69 |
| AppleCare | $249 |
| Total | $13,581 |
Apple's customizer lets you add other items, as well: the Apple Thunderbolt Display ($999), any of the pro apps, Thunderbolt cables ($29 or $39 each), Promise Pegasus2 RAID arrays ($1499 to $4599), and an Apple Time Capsule ($299 or $399).
Another cost to consider: If you have an old Mac Pro with several internal hard drives or expansion cards that you still want to use, you'll need to buy external cases to house those items.
You can definitely spend a lot of money for a new Mac Pro. If you can pay for it up front, you're obviously someone who has carefully saved all of their pennies—all 1,358,100 of them. The rest of us will have to hope that we have enough room on a credit card, take out a loan, or apply for Apple's financing program.
Mac Pro 6-Core/3.5GHz (Late 2013)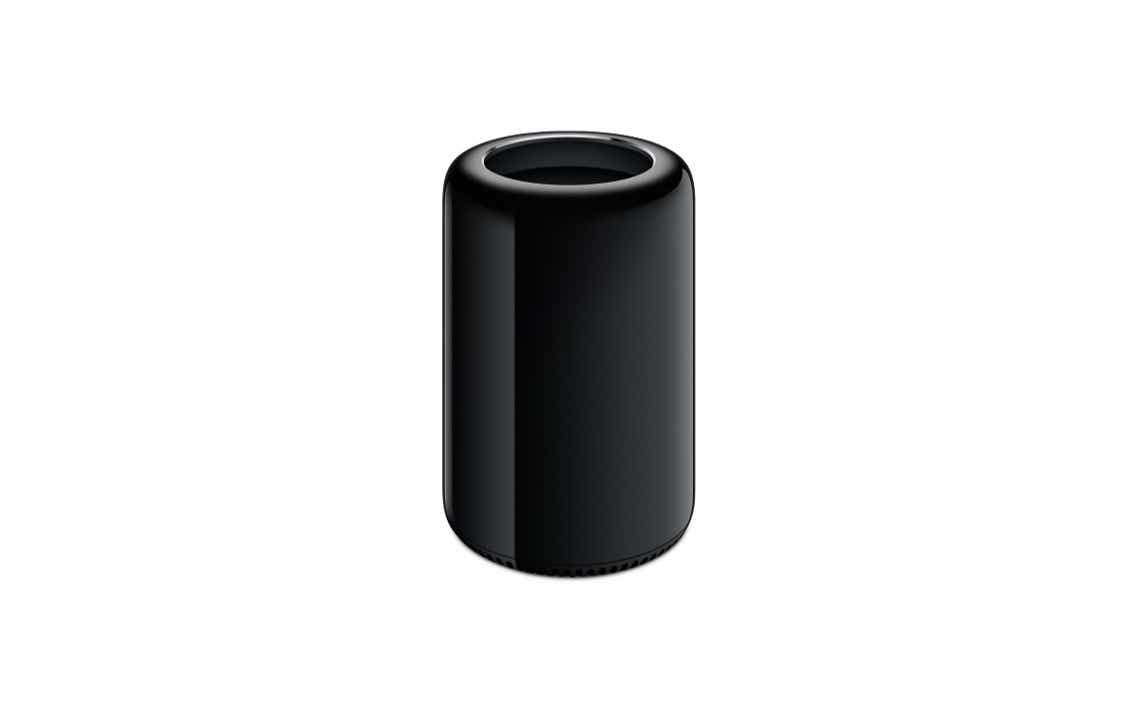 Price When Reviewed:
$3999
Read our full
Mac Pro 6-Core/3.5GHz (Late 2013) review