If you know someone that's getting an iPad for the holidays, consider gifting them some nifty gadgets to go along with it. Accessories make great companion gifts that are not only thoughtful, but are super useful to boot. When selecting your add-ons, opt for tools that will help you make the most out of your iPad experience. Will the iPad be used for work? Then try a keyboard. Want to use the iPad for something more artistic? A stylus can help with that. And just about everyone can benefit from a protective case.
Here are a few other accessories that can make that awesome new iPad even better.
Protective case
There are hundreds of third-party iPad cases and bags on the market, each specifically made for either the iPad, iPad Air, or the iPad mini. Because these three iPad styles have completely different builds, make sure the case you select fits the iPad you're shopping for. The iPad Air and the iPad mini with Retina display are the most recent additions to the iPad lineup, so we'll be focusing on selecting cases for those models. (However, if you have an original iPad, an iPad 2, or a third- or fourth-generation iPad, our iPad case buying guide has tips for finding the best fit.)
When looking at the two iPad mini models, keep in mind that they are not exactly the same shape. The difference in size between the Retina and non-Retina iPad mini is miniscule: The iPad mini with Retina display is thicker by 0.01 inch. However, that might just be thick enough to make it incompatible with cases made for the non-Retina mini. Because there is only one model of the iPad Air to date, any case designed for the mini will fit your Air, no matter what carrier or capacity you have.
Though this sounds like a lot of information, relax: most cases specify which iPad models they'll work with on the packaging. If it's not clear whether a particular product fits your iPad, compare the case or bag's specs with Apple's iPad specifications, ask a store employee, read customer reviews, or e-mail the vendor, to confirm.
When shopping for a form-fitting case, make sure it doesn't block the iPad's bottom-mounted speaker and dock-connector or Lightning port; top-mounted headphone jack and microphone; front and back cameras (for all models apart from the original iPad); and buttons and switches—unless, of course, the case is designed so that you take your iPad out of the case to use it.
Cases come in a variety of styles, from smart book-bound folios to extra-rugged cases that protect the iPad from a variety of incidents. Our lists of favorite cases for the Air and mini run the gamut, but here are a few that stand out:
Carrying cases and bags
A bag lets you carry your iPad along with your other gear, and you can use it to tote your daily stuff even when you aren't carrying your iPad with you. Bags generally fit all models of the iPad; consider an extra case for your iPad mini for a snug fit.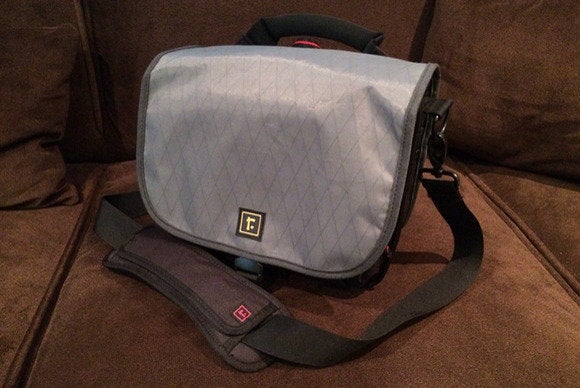 If you're shopping for a bag, and you see one that claims to be perfect for both iPads and netbooks, be suspicious. Most of the bags that claim to fit both classes of products end up being a poor fit for the iPad—the iPad is much thinner than the typical netbook and will swim around inside. Same goes for the iPad mini—bags with sleeves designed for the iPad are likely to be too large for the mini and won't provide a snug enough fit.
Recommendations:
Stylus
While you can certainly navigate your iPad without one, a stylus can make some activities easier and more fun. Sure, you could paint or draw with your finger, but a stylus can add texture and detail that your own digits simply cannot do.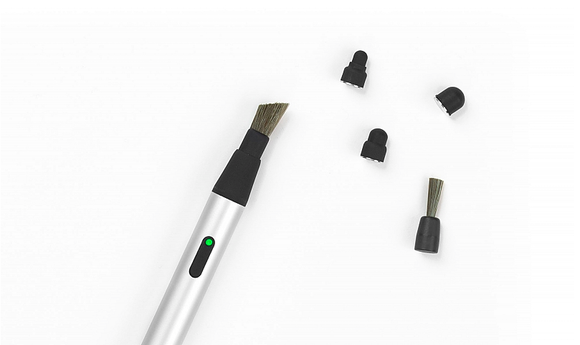 There are a few things to keep in mind when picking out the right stylus for your needs, the first of which is pressure sensitivity. The iPad itself is not pressure-sensitive, so its sensors cannot detect light or hard touches or distinguish between a fingertip or a tiny pen tip. Opt for a Bluetooth stylus if you want that functionality: These styluses communicate via Bluetooth with code built into specific apps. You should also consider the styluses nib size, shape, and texture, as well as the weight of the instrument itself. (Our stylus buying guide has a lot more tips on choosing the right device.)
Recommendations:
Extra Lightning cable
If you're like me, you have close to a zillion of Apple's old 30-pin cables lying around, coupled with accessories made to fit the 30-pin connector port.
With the iPad mini and iPad Air, you'll need products that fit its updated Lightning port. Though the iPad ships with one cable, an extra Lightning to USB cable ($19) is a must-have, as is Apple's Lightning to 30-pin adapter ($39) for your accessories.
Battery pack
The iPad's battery life is decent as far as tablet batteries go, but there are times when you need an extra boost. A battery-boosting accessory is a lifesaver. TYLT's PowerPlant ($90) is made with Apple devices in mind, with an embedded Lightning cable that charges your iPad without needing your own cord.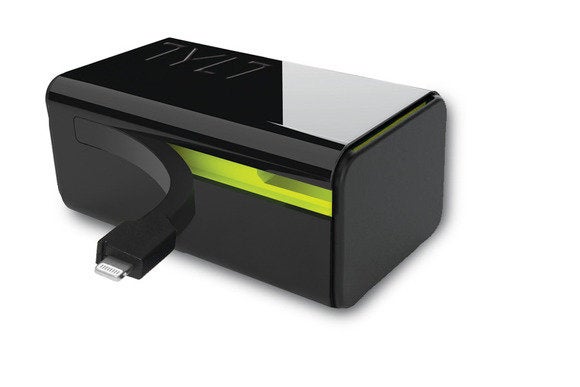 Admittedly, the attached Lightning cable is a little awkard for the iPad, but it also charging sockets for USB and Micro-USB cables if you'd prefer to use your own Lightning cable instead. It should fully recharge your iPad once, stays charged for up to a year, and fits in the palm of your hand.
Keyboard
If you plan to use your iPad for work or extended typing sessions, an external keyboard is a much more comfortable alternative to the iPad's onscreen keyboard. Though the iPad supports most Bluetooth keyboards, consider one that was specifically made with the iPad in mind. These tend to be compact and portable, so you don't have to sacrifice the iPad's versatility by adding a bulky accessory. They sometimes even have special iOS function keys for adjusting volume and screen brightness and launching Spotlight search or bringing you to the home screen.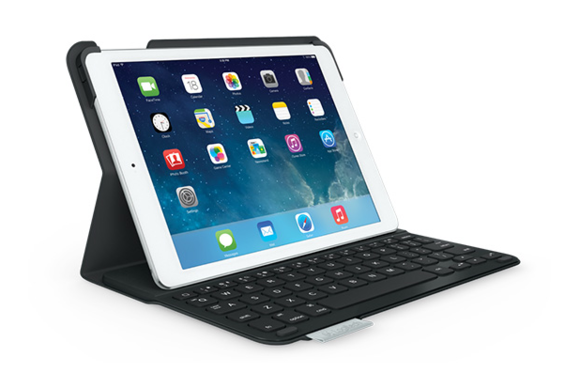 Most iPad keyboards are built right into a protective case, although some are stand-alone models. Regardless of the design, most include rechargeable batteries that last for weeks or months on a charge. (Our iPad keyboard buying guide has a lot more tips for selecting the right device.)
Recommendations: