Pixelmator is on the move with the launch of a brand new upgrade—version 3.1 Marble—on the heels of another major update, Pixelmator 3.0 FX. The app that's widely seen as a consumer-level alternative to Photoshop CC now offers a slate of under-the-hood improvements directly targeting Apple's diminutive new Mac Pro. Specifically, version 3.1 takes advantage of the Mac Pro's hardware to hasten performance and supports full input, output, and conversion of 16-bit images when used on a Mac Pro.

In addition to the engineering improvements and 16-bit-per-channel color, Pixelmator 3.1 debuts a new print-on-demand service for postcards, notecards, gallery frames, and posters. The latter reflects a growing software emphasis on tangible products—which both Apple and Adobe also support with their own image editing tools such as iPhoto and Photoshop Elements.
Pixelmator has teamed up with MILK Print on Demand to provide users with printed products based on their Pixelmator creations.
From Pixelmator's perspective, it's not the intent to specifically target Photoshop, but to simply to craft an easy-to-use product for people who like image editing, but who are not doing professional work.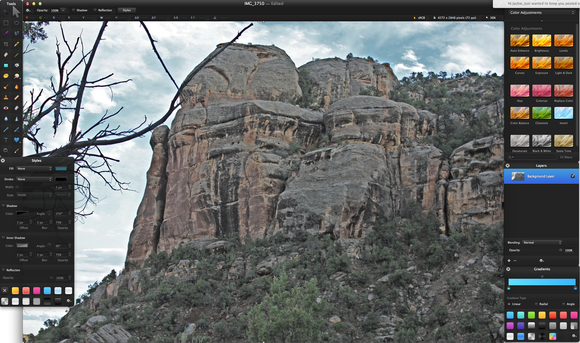 "We are concentrating on making an app that we enjoy using," said Ausra Meskauskaite, a manager on the Pixelmator Team. "We are trying to make image editing as simple as possible and are not targeting any specific audience. If pros find it useful, that's great, but non professionals and consumers who find Pixelmator useful is also is great." She admits that with this version, the team did focus a little more on pro users. "Because it has 16-bit support now and the more powerful Mac that has dual GPUs, that improves the performance significantly. "
A large part of Pixelmator's optimization for the Mac Pro is under the hood. For example, the upgrade facilitates both GPUs to be used simultaneously when applying effects: one for computing the effect and the other for composition rendering.
"On all other Macs there is only one GPU so it's either computing or rendering. With the Mac Pro we can divide those tasks and do everything at the same time. So performance and responsiveness is faster," Meskauskaite said.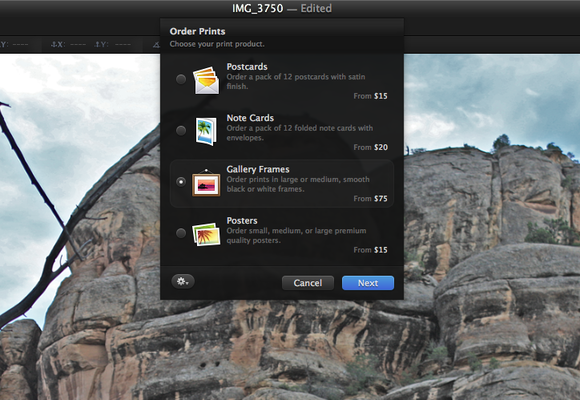 The new version automatically saves images in the background while image compositions are being rendered. The app is optimized for all 4-core, 6-core, 8-core, or 12-core Intel Xeon processors for better zoom handling and faster bitmap layer duplications.
The Mac Pro's Grand Central Dispatch I/O technology and PCIe-based flash storage also make opening and exporting high resolution images faster while increased memory bandwidth is used for Pixelmator operations.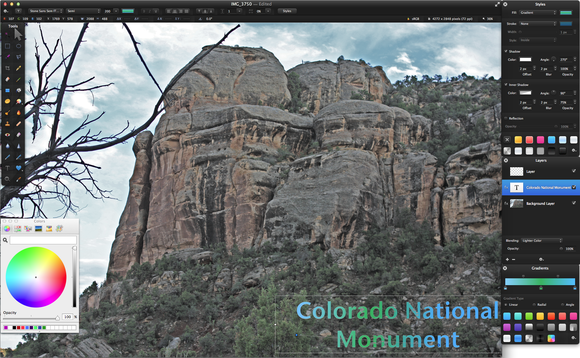 Apple has recognized Pixelmator as a major app for the platform, and has used its benchmarks in calculating the speed of the Mac Pro.
While Pixelmator does not have the same huge set of capabilities as Photoshop, it is working toward boosting the app's profile with enough high-end features to give photographers a meaningful choice. The price is $30, compared with Adobe's monthly subscription fee of $10 for the Photography Bundle or $20 for Photoshop alone. Pixelmator 3.1 is available only on the Mac App Store and is a free upgrade for all versions purchased on the MAS. A 30-day free trial is also available from the company's website.
Use your iPhone or iPad for photography? Get pro tips for taking better images at our photography session at Macworld/iWorld in San Francisco March 27-29.