As the editor who coordinates most of Macworld's iOS- and Mac-accessory coverage, I'm inundated with miscellaneous cables, connectors, chargers, and other "minor" products that don't necessarily warrant a full review or article. But, as I wrote back in late 2012, that doesn't mean they should all go unnoticed. Some of these products are interesting or useful enough that they're worth talking about; or they're things that, though they may not have impressed me at first, have since earned a spot on my desk or in my bag.
Here are some of the best little accessories I've come across over the past year for connecting, charging, organizing, and more.
Charging and syncing gear
If you've got an iPad, iPhone, or iPod, you need to keep it charged—and there's a good chance you need to do so in more than one location. These gadgets can help.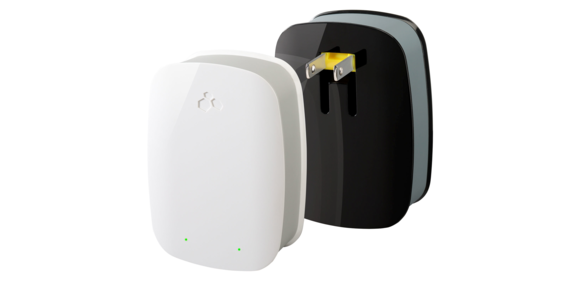 Kanex DoubleUp: If you're like me, you have more than one iOS device, and you tend to charge them at the same time—say, at night while you're sleeping, or in a hotel room, using the one available outlet, when traveling. The $49 DoubleUp (available online for less than half that) is a single charger that features two USB ports for charging your devices. Even better, each USB port provides enough juice (2.1 amps/10.5 watts) to fast-charge a full-size iPad, and each has an LED that turns green when your iPad gets to roughly 98 percent of a full charge, or your iPhone to roughly 90 percent. It's bulkier than Apple's iPad chargers, but it takes the place of two of those chargers in your bag or behind your nightstand.
Griffin Technology 3m USB to Lightning Cable: Speaking of charging by the bed, I've long been a fan of extra-long cables, and this $19 offering from Griffin lets you charge or sync your Lightning-connector-equipped iOS device from up to three meters away from your computer or power source. The cable is a bit chunky, which can be slightly annoying when using it with an iPhone or iPod touch, but unlike some third-party cables, this one feels like it can take abuse. I can't count the number of evenings when, thanks to this cable, I was able to do some leisure reading in bed or on the couch despite my iPad being almost dead from a full day of use.
Bluelounge MiniDock: What if, instead of a longer cable, you'd prefer no cable? Bluelounge's $40 MiniDock isn't cheap, but it's a handy accessory for your travel bag—or for use above your kitchen or bathroom counter. Plug the MiniDock's USB connector into your iPhone's own USB charger, and it provides a convenient Lightning Connector cradle that charges your iPhone or iPod touch right there on the wall outlet. Bluelounge includes several spacers to accommodate different iPhones and iPods, naked or in a case, and the dock's Lightning Connector swivels for a no-strain connection. (In a pinch, you can even plug the MiniDock into a USB port on some MacBook models for a quick charge and sync.)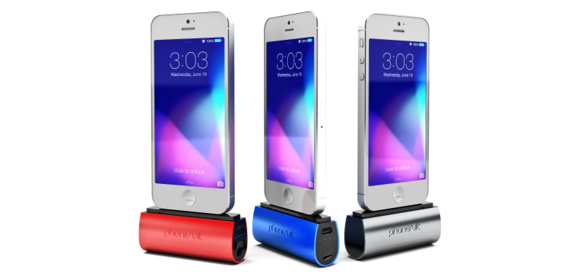 PhoneSuit Flex Pocket Charger: If you know you're going to be subjecting your iPhone to heavy use while away from a power source, a battery case, which includes a high-capacity battery inside a (chunky) case, is your best bet. But if you just want to keep an emergency reserve on hand, PhoneSuit's $70 Flex Pocket Charger is a nice option. This compact battery—it's just 2.9 inches wide, 0.8 inches thick, and about 1.6 inches tall with the cap on—offers 2600mAh of juice, which is enough to fully charge an iPhone 5, 5S, or 5c (at full speed, no less) and still have some left over. The built-in Lightning connector means the battery attaches directly to the bottom of your phone, so there are no cables to deal with; the aluminum body is solid and tough; and at just under 3 ounces, the Flex won't add much weight to your bag. The battery's Micro-USB port acts as a pass-through, so you can charge the battery and your phone at the same time when you get home. The only real drawback is that the battery may not be able to dock with your iPhone if the phone is wearing a bulky case.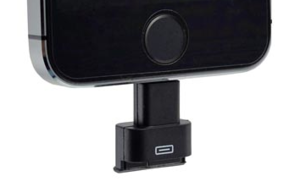 USBfever 8-Pin Lightning Male to Female Adapter/Connector: Speaking of not being able to dock with a case on, USBfever's $7 8-Pin Lightning Male to Female Adapter/Connector—descriptively named, as all USBfever gear is—aims to solve that problem. This diminutive device offers a narrow, Lightning-connector stem, just a few millimeters wider than the connector itself, at one end, and a wider Lightning-connector port at the other. The idea here is that if you have a speaker dock, charging dock, or other Lightning-connector accessory that doesn't fit in the hole at the bottom of your iPhone case, you put this adapter in between. The male end still isn't quite as thin as the one on Apple's USB-to-Lightning charge/sync cable, but it should fit most iPhone 5, 5S, and 5c cases, including Apple's own. One caveat: The adapter isn't Made-for-iPhone certified, so whenever you plug it in, iOS displays a message that the accessory "may not work reliably," but in my testing, it's worked just fine.
CableJive DockXtender for Lightning Devices: If you need even more distance between your device and its dock, CableJive continues the company's tradition of providing unique and useful cables with the $26 DockXtender for Lightning Devices. This two-foot cable features a female Lightning Connector port on one end and a male Lightning Connector plug on the other. Connect the female end to your favorite Lightning Connector speaker dock, charging cradle, or other accessory, and that accessory becomes usable even if your iPhone or iPad is in a bulky case. The DockXtender is also great for using iPhone-dock accessories, which typically use an iPhone-size dock cradle, with an iPad.
Mophie Juice Pack Dock: Speaking of docks and cradles, if you've got one of Mophie's excellent battery cases for the iPhone 5 and 5S, you know that a drawback of these cases is that in order to use a desktop dock to charge your phone, you've got to remove your phone from the battery case. Similarly, charging the Juice Pack requires you to use a Micro-USB-to-USB cable, instead of a nice desktop dock. The $50 Juice Pack Dock is an accessory for an accessory that solves both problems: It's a desktop docking cradle that charges both your iPhone and its Juice Pack case simultaneously. (If you're thinking, "So that's what those two metal contacts on the bottom of the Juice Pack are for!" you're dead on.) Just plug the dock's cable into a USB charger or powered USB port, and then place your Juice Pack—Helium, Air, or Plus—in the dock. The dock is even hefty enough (just over eight ounces) that you can snatch your Juice Pack-encased phone out of the dock without having to hold down the cradle. Alas, the dock is charge-only—it doesn't support USB-cable syncing.
Stands and mounts
We don't always want to hold our iPhones and iPads when we're using them—sometimes we want to prop them up for hands-free viewing, or to hold them steady for better photos.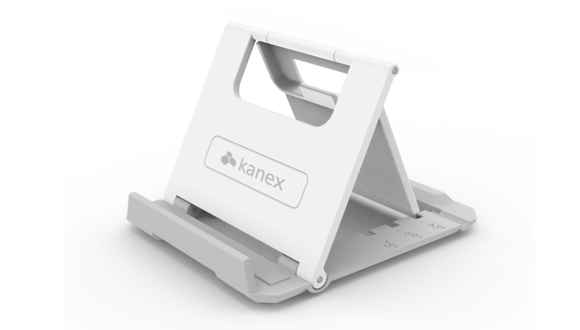 Kanex Foldable iDevice Stand: We've reviewed a good number of iPad and iPhone stands, but it's tough to find a really good one that's also small and light. Kanex's Foldable iDevice Stand weighs less than an ounce and folds into an almost-flat package that's perfect for tossing in your bag or pocket. Despite this portability, the stand is surprisingly sturdy, even supporting a full-size iPad in portrait orientation, and it offers four different viewing angles. I first praised the stand when I reviewed Kanex's Multi-Sync Keyboard, and buying that keyboard used to be the only way to get the stand. But Kanex now sells the accessory on its own, and while many other iPad and iPhone stands cost $40, $50, or more, a paltry $18 gets you two Foldable iDevice Stands.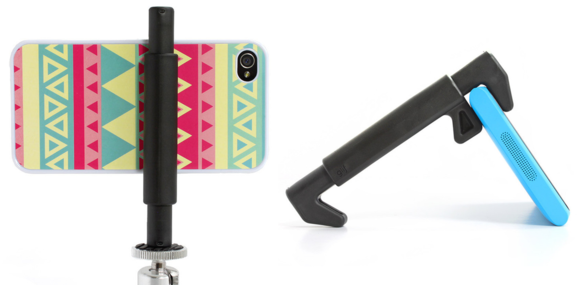 Studio Neat Glif: The original Glif, released a few years back, was a nifty portable accessory that let you mount your iPhone on a tripod for better photo-taking; it could also be used as a makeshift stand for watching video. Studio Neat recently released an updated Glif, and the new version, which sells for $30, improves on the original in pretty much every way. Instead of having to carry multiple pieces to get the full utility of the Glif, the new version is a single piece, made from recyclable rubber plastic, with a stationary bracket it the middle, a movable bracket on each end, and a 1/4-inch, 20-thread mount point for attaching your tripod. Using the included hex wrench, you adjust each end to fit your particular smartphone's width (for tripod mounting), and thickness (for using the Glif as a stand), respectively. Once you've configured the Glif for your phone, you don't have to worry about fiddling with it—it's always ready. The included keychain attachment makes it easy to keep the Glif close at hand.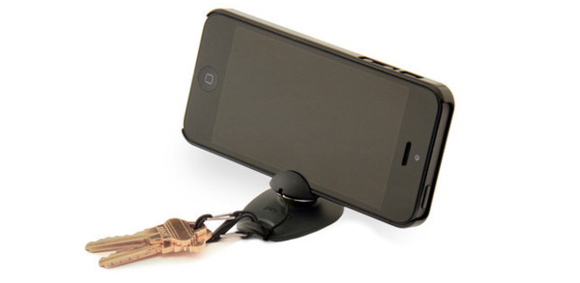 Gomite Tiltpod Mobile Another clever accessory for iPhone photographers is the Tiltpod Mobile, available in a $30 version for the iPhone 5 and 5S that includes a case and a $15 version for the iPhone 4 and 4S, sans case. This accessory lets you place your iPhone on any relatively flat surface, and even at a reasonable incline, for more-stable snapshots (or, of course, for timed self-photos). The lightweight base, which has a grippy, rubberized bottom, attaches to your keychain for easy carrying; the actual mount grips the edge of your phone and attaches to the base by a magnetic half-sphere that lets you pivot and tilt the phone to get just the right angle. A tip: If you have an iPhone 5 or 5S in a thin case, go for the iPhone 4/4S model—you'll pay half as much, and the 4/4S model fits a thin-cased 5/5S well. (The 4/4S model won't fit a bare iPhone 5 or 5S.) You can also use the Tiltpod for watching video on your iPhone. It's as lightweight a stand/"tripod" as you'll find.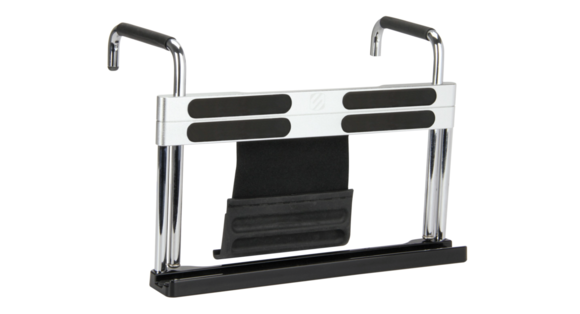 Scosche FitRail Exercise Mount for iPad: Ten years ago, my gym was full of iPods. Five years ago, iPhones. These days? There are still plenty of iPhones and iPods, but I see more and more iPads every day, as people like to watch the videos of their choosing—rather than of the gym's—while burning away the calories. Some treadmills and elliptical machines provide places to prop up a tablet or phone, but not all. So I've seen more than a few people with Scosche's $50 FitRail, an iPad mount specifically designed to hold your iPad on a fitness machine. The FitRail folds nearly flat to fit in your bag; when you get to the gym, you rotate the two arms out to hang the mount on your machine. You then expand the FitRail vertically along its metal rails until the mount's elastic clip stretches enough to firmly hold your iPad in place. Sticky silicone grips on FitRail protect your iPad from the mount's metal surfaces, and you can also use the mount as a makeshift (low-angle) desktop stand. Scosche includes a mesh travel bag so the mount's metal pieces don't scratch anything else in your gym bag. The FitRail will, of course, also work as a permanent addition to your home treadmill.
Convenient connectors
Your iPhone, iPad, or iPod includes a USB-to-Lightning cable, but that cable isn't always the most convenient option. These accessories just might be better for particular situations.
Kenburg LightLinez Short USB to Lightning Cable: When I'm traveling, I often charge and sync my iPhone with my MacBook, so I don't need a 3-foot cable that just adds more clutter to my bag. This $19, five-inch (12cm) USB-to-Lightning cable is Apple-certified and gives me just enough length to connect my iPhone to a USB port on my laptop. When I'm ready to go, the cable is easy to tuck away. And if you occasionally need a longer reach, Kenburg includes a 39-inch (100cm) extension cable. The cable itself feels sturdy, and it includes reinforced strain relief around each connector.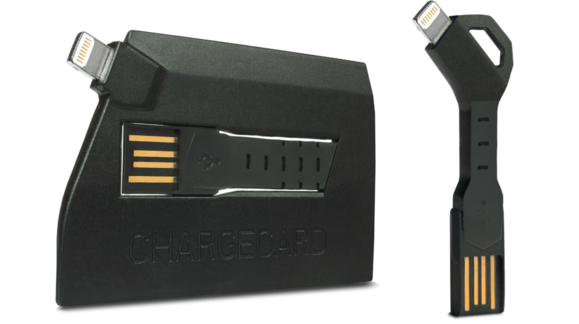 Nomad ChargeKey and ChargeCard: What if you don't want to tuck your USB-to-Lightning cable in your bag? What if you instead want to always keep it handy, just in case you need a quick recharge while on the go? Nomad's ChargeKey and ChargeCard ($25 each) take the shape of items you always have in your pocket or purse—a key or a credit card, respectively—but feature a standard USB plug on one end, and on the other either a Lightning-connector plug, a Micro-USB plug, or (available for the ChargeCard only) a 30-pin-dock-connector plug. The ChargeKey is, of course, much smaller—it fits nicely on your keychain. The ChargeCard, on the other hand, is the better option if you often carry a wallet but not a ring of keys; the USB plug flips out from the center of the card, which is roughly as thick as two credit cards.
BlueLounge Kii: Speaking of Lightning-connector keys, the Kii sports a standard USB plug on one end and either a Lightning-connector plug ($40) or a 30-pin plug ($20) on the other. But the Kii, while bigger than the ChargeKey, offers protection for the dock plug: The "top" of the key is shaped like the head of a traditional house key and serves as the Lightning or 30-pin connector's cover. (On the 30-pin version, the wide, 30-pin plug forms half of the key's head.) As a result, the Kii feels a bit sturdier than the ChargeKey, though it's also larger and it costs $15 more.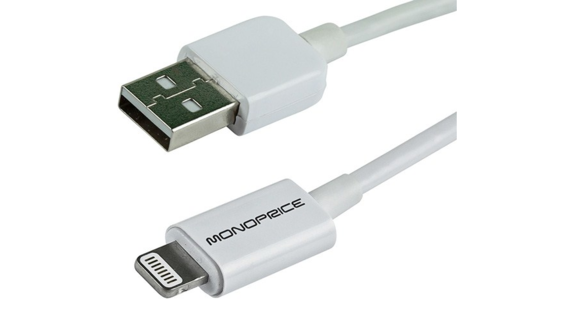 Monoprice Lightning-to-USB cables: Plenty of companies make budget alternatives to Apple's $19 and $29 Lightning-to-USB cables. But most of the cheap knock-offs aren't Apple-certified, which means they don't have the official circuitry inside and they haven't passed Apple's testing protocols. (This isn't just a name-brand-versus-generic debate. As many people have discovered, some third-party cables no longer work under iOS 7 because the new OS is stricter about verifying that connected accessories and cables contain the official circuitry.) Monoprice, true to its reputation, offers a wide variety of options (from 4 inches up to 10 feet long) at budget prices ($12 to $14), but unlike much of the competition, Monoprice's versions are all MFi-certified.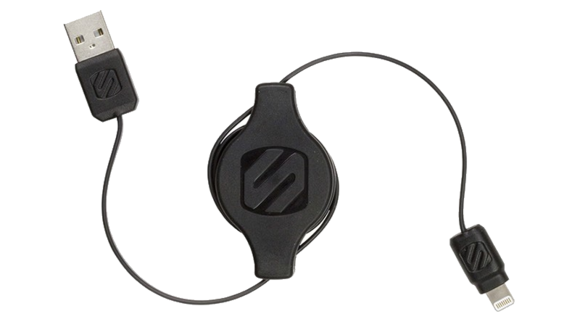 Scosche StrikeLine Pro Retractable Charge & Sync Cable for Lightning Device: I have a USB charger in my car for keeping my iPhone or iPad juiced up, but I really dislike having cables cluttering the console. The $25 StrikeLine Pro, available in white or black, has a Lightning Connector plug on one end and a USB plug on the other; it extends up to three feet in length, but when you're not using it, a quick tug collapses the entire cable into a compact spool. In addition to being great for the car, the StrikeLine Pro also makes a nice addition to a travel bag.
Audio accessories
Chances are, you've already got some good speakers or headphones for listening to your favorite music. Here are a few accessories for that gear, as well as a couple portable speakers that offer interesting features.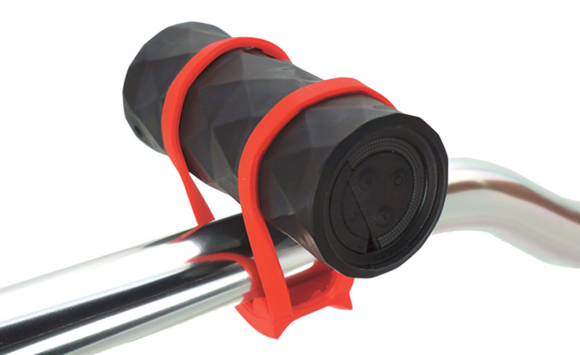 Outdoor Tech Buckshot: It's not tough to find Bluetooth speakers these days. It's not even difficult to find inexpensive Bluetooth speakers any more. But the $50 Buckshot has a couple things most of its budget competitors don't: versatility and durability. For starters, its compact design—it's a small cylinder, 3.5 inches long and 1.5 inches across—makes it easy to toss in a bag. But you don't have to keep it in that bag: The Buckshot is IPX5 rated, which means it's both waterproof and dust-proof, and its rubber exterior gives it protection against bumps and drops. It's also got a microphone and speakerphone functionality; and a nifty, rubber mount lets you quickly attach the Buckshot to (and remove it from) anything with a handlebar, including a bike or a stroller, without having to purchase an expensive mount separately. It doesn't offer high-end sound, and it obviously won't play as loud as larger speakers, but it's tough to beat the Buckshot's portability, ruggedness, and flexibility.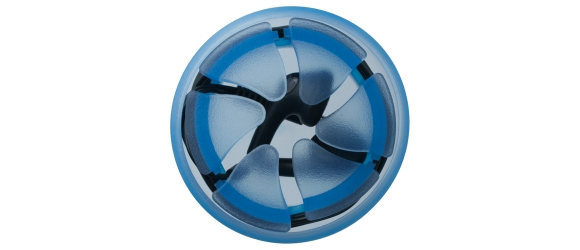 The Nest Earbud Case: Each year, we see many products that are overly gimmicky, questionably useful, or just plain bad. When I first received the $10 The Nest, I quickly set it aside, thinking it was one of "those" products. But a few months later, I was packing for a trip and wanted to bring my in-ear headphones without getting their earpieces dirty or their cables tangled. I remembered The Nest and decided to give it a try. Much to my surprise, it was pretty great. You flip The Nest open, place your earphone earpieces in the center well, wrap the cable around the built-in spool, and then flip the outer lip closed around the spool. When you're ready to listen, just grab the headphone plug and give it a gentle tug, and the cables slide neatly out of The Nest, followed by the earpieces. The Nest even fits my custom-earpiece in-ear headphones, which are too bulky for similar products I've tested.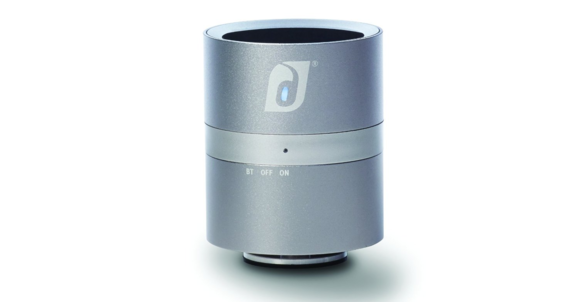 Damson Twist: Another product that surprised me, the $70 Twist speaker, available in black, blue, red, or silver, is deceivingly dense: It's just 3 inches tall and 2.3 inches across, but it weighs nearly 12 ounces thanks to a rugged, aluminum body. Pair this Bluetooth speaker with your phone, tablet, or computer and hold it in your hand while you stream music, and the Twist sounds, well, tinny and weak. But set it down on any flat surface with some resonance—a wood table, a desk, or even a cardboard box—and suddenly the sound opens up, bass fills in, and you've got a decent speaker. As with the Buckshot, above, this isn't great sound (the Twist didn't make our list of recommended speakers for a reason), but it's listenable, and with the right surface, the bass is much bigger than you'd normally get from a speaker of this size. In fact, because the Twist is essentially using the surface on which it's sitting as a speaker radiator, audio is at times quite spacious. The Twist also makes for a cool demo. (My kids loved running around the house with the Twist, seeing what it would sound like on various surfaces.)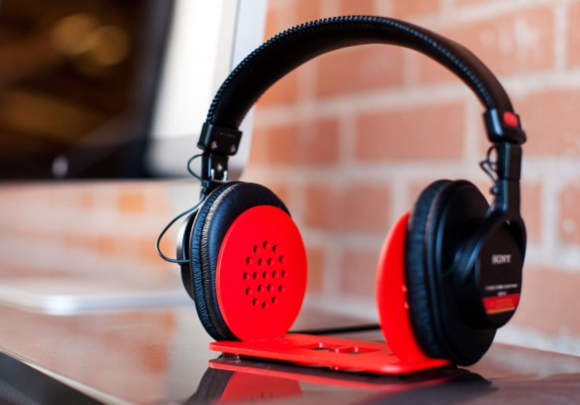 Heckler Design Headphone Stand At the other end of the headphone-storage spectrum from The Nest, Heckler's $25 Headphone Stand is designed to give your full-size headphones a place to rest when your ears are taking a break. Available in black, white, red, grey white, yellow, or (for $20 more) polished stainless steel, the stand is laser cut from solid steel and hand welded, is heavy enough that it won't move when you lift your headphones off, and can even be bolted to a desk or countertop for permanent (and secure) placement. But my favorite thing about the Headphone Stand is that it's made from leftover scraps of steel from production of the company's Windfall stands. The Headphone Stand won't work with every full-size or on-ear headphone—those with a bulky cable connection at the bottom of one or both earpieces won't be as stable—but if it works with yours, it's a nice (and useful) desk accessory.

iLuv iEA15 iPod Remote with 3rd-Party Headphone Adapter for VoiceOver: These days, a healthy proportion of headphones include an inline three-button remote/microphone module for controlling media playback, taking and making phone calls, and using Siri. But if your favorite cans came sans remote, the $10 iEA15 gives them at least the remote-control features—though not an inline microphone. Just insert the plug end into the headphone jack on your iPhone, iPad, iPod, or Mac, and connect your headphones to the 1/8-inch (3.5mm) headphone jack on the other end. The adapter adds about 12 inches of length to your headphone cable in the process.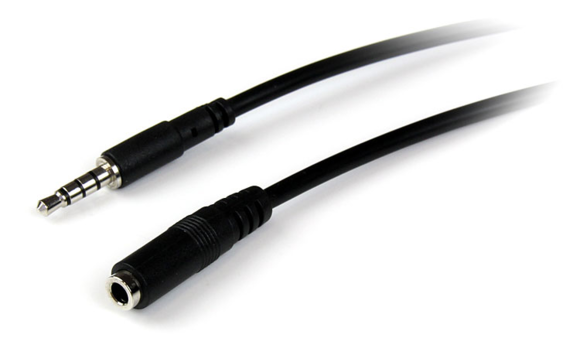 StarTech MUHSMF1M 1m 3.5mm 4 Position TRRS Headset Extension Cable: Speaking of extra cable length, what if you've already got a great set of headphones with an inline three-button remote/microphone module, but the headphone cable is too short for you? There are plenty of inexpensive extension cables for headphones, but most don't have the proper circuitry for the remote and microphone—they extend the reach of your headphones at the expense of remote/mic features. StarTech's $8 MUHSMF1M gives you an extra 1m of length while preserving the remote/microphone functions of your headphones. (The cable works only with headphones that use a 3.5mm miniplug, not the larger 1/4-inch plug of some full-size headphones.)
Miscellanea
From waterproof bags to luxury-leather charging pads, these products are hard to categorize, but they're all useful.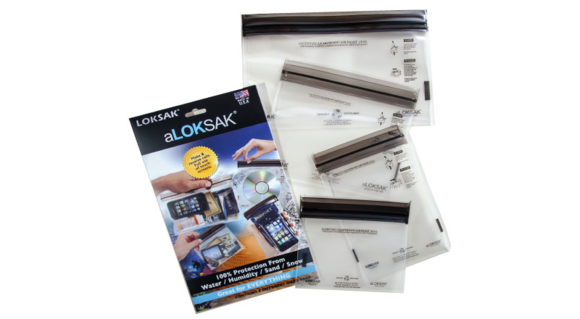 Loksak aLoksak: Don't tell anyone, but I use my iPhone, iPad, and Kindle in a lot of places I shouldn't: at the beach on vacation, in the kitchen while cooking, even while relaxing in the tub. Between sand, water, and other environmental hazards, it seems like a miracle that all my devices are still working perfectly. But it's not a miracle—I just take precautions and protect them. Not in a pricey, custom-fit, waterproof and dust-proof iPhone or iPad case, but rather in Loksak's simple, relatively inexpensive plastic bags. Each reusable aLoksak seals like a Ziplock bag, but unlike a Ziplock, the aLoksak is made of puncture-resistant material and offers a hermetic seal that, together, are waterproof to 60 meters—so the bag shouldn't have any problems with a splash from the pool, messy hands from cooking, or an accidental drop into the tub. (The material is thin enough that you can still use your device's touchscreen.) The company sells 15 different sizes, from 5 by 4 inches and 3 by 6 inches ($8 for three) at the small end to 32 by 16 inches ($19 for two) for extra-large devices.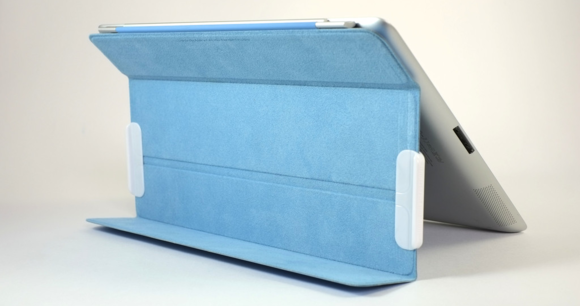 Smarterflo Smarter Stand: Apple's Smart Covers and Smart Cases for the iPad and iPad mini have a cover that folds up to offer a couple useful stand positions: a low angle for typing and a nearly upright angle for screen viewing. But what if you'd prefer something in between? The $15 Smarter Stand, which started out as a Kickstarter project, is a simple set of clips that bridge the cover's folds to offer several additional angle options. You can slide the clips to change the cover configuration—they move fairly easily—but they're tight enough that they won't fall off while you're using your iPad. The company includes three clips (two to use and one as a backup), as well as three non-slip pads that you can attach to the Smart Cover or Smart Case for a better grip on your desk or table.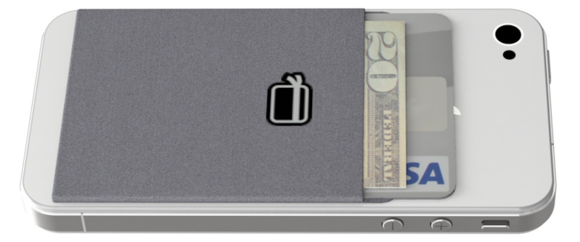 CardNinja Like The Nest, above, I didn't know what to make of the $20 CardNinja at first. But after trying it, I can see its appeal. This thin, stretchy pouch adheres to the back of your iPhone (or any smooth iPhone case) and provides a place to stash some cash, an ID, and a credit card or two, letting you leave your wallet behind. When empty, the pouch hardly adds any bulk to your phone, but it can fit a lot more stuff than you'd expect—and its stretchy material keeps that stuff from sliding out. The CardNinja is available in black, gray, or purple, and its adhesive is non-permanent, so you can remove the CardNinja if you ever get tired of it.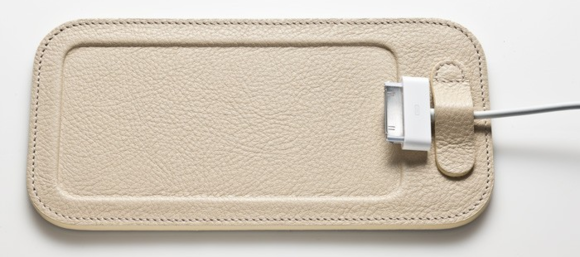 CalypsoCrystal CalypsoPad: I'll finish up this list with one final "This is surprisingly useful" product. The $39 CalypsoPad is simply a leather pad on which to place your iPhone while it's charging on your desk, nightstand, or counter—a safe haven, if you will, that keeps your iPhone and desk apart. But it's the little touches that make this pad appealing. It's handcrafted using premium Italian leather, with a bottom covered in a soft material that won't scratch your desk but also offers a bit of grip to keep the pad in place. It looks great, thanks to attractive, black or tan leather and complementary stitching. And my favorite feature is the leather band, which fastens using embedded magnets, that keeps your charge/sync cable from falling behind your desk or nightstand when your iPhone isn't connected. It's undoubtedly a luxury product, but it's a useful luxury.