The holidays may be over for the rest of us, but Apple hasn't yet disclosed whether its stocking was overflowing with treats or contained only a lump of coal. On Monday, the company will reveal its earnings for the first quarter of fiscal 2014, which includes the winter shopping season. As usual, the announcement will be followed by a conference call at 2 p.m. PT/5 p.m. ET with Apple executives and financial analysts; Macworld will, of course, be on hand to provide live coverage of the earnings and the call.
So, as we get prepared to tally up the numbers, what should you—astute Apple watchers that you are—be expecting from the company's most recent quarter?
iPhone, you phone, we all phone
In a word, "big." In two words, "really big." Keep in mind that though the iPhone 5c and 5s were revealed last fall and did go on sale before the end of Apple's fourth quarter, they were only available for its final week. That means the bulk of 5s and 5c sales were racked up in the first quarter of 2014—including all the ones that people were purchasing as holiday gifts for themselves and others.
Last quarter, Apple sold 33.8 million iPhones—a record for the September quarter—including 9 million of the new 5c and 5s; in the year-ago quarter, the company sold 47.8 million iPhones. I'd be surprised if Apple doesn't surpass 50 million iPhones sold in the first quarter of 2014, and probably by a decent margin.
Whether the 5c or 5s is the big winner, well, don't expect Apple to say much beyond "they're both selling well." There's been a lot of speculation about just how successful the cheaper 5c is doing, especially in regards to its flashier older sibling, but Apple CEO Tim Cook will likely toe the line and remind analysts that the company loves all its children equally.
iPadding the numbers
Most of what you can say about the iPhone rings true about the iPad as well. With the iPad Air and Retina iPad mini both debuting in October of last year, all sales of the company's newest tablets will be booked in the first quarter of 2014. Given the year-long gap since the introductions of the fourth-generation iPad and the first iPad mini, it's a good bet that there was some pent-up demand—especially in terms of the Retina display coming to the very popular iPad mini.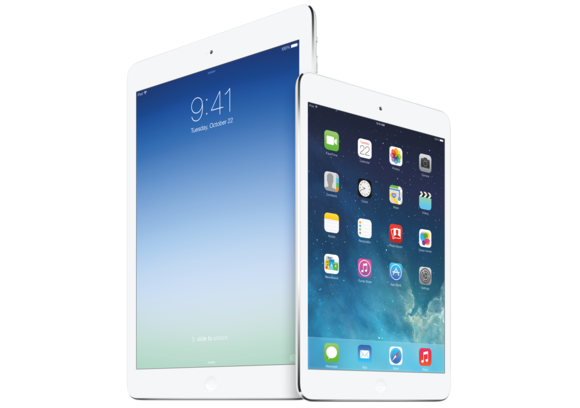 In the most recent quarter, Apple registered 14.1 million iPads, itself down slightly from last year's third quarter—likely due to those awaiting a refresh of the line. But over the previous year's holidays, the company sold a record 22.9 million of the devices; expect them to beat that number handily.
Of course, as with the iPhone, Apple now has a wide variety of iPad models available at a range of price points, so keep an eye out for analysts asking about mix and average selling price of the tablet; they'll be trying to divine which model is selling the best.
Back to the Mac
And what of the birthday boy? The Mac's 30th anniversary will probably get some play from Cook and co., as will the new Mac Pro. Mac sales have remained largely steady over the last few years, ranging from around 3.7 million to 5.2 million, and it's a good bet they'll remain within that range.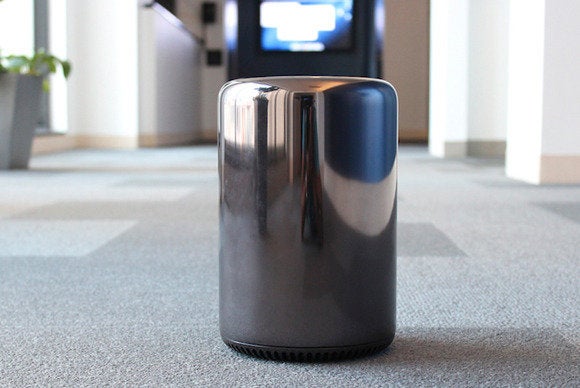 Small updates to the iMac and Retina MacBook Pro both emerged last quarter, but the most prominent arrival was the aforementioned Mac Pro. Of course, the professional desktop is a niche product that's not likely to sell in huge quantities—and it's still not shipping in quantity either; new orders have been pushed back to March at this point. It will be interesting to see if Apple gives any more detail about sales of the high-powered machine to date.
What happens in China …
Asia has been an area of intense interest for Apple over the last few years, and the most recent quarter is no exception. In December, Cupertino finally struck a deal with China Mobile, the country's biggest wireless provider, to sell the iPhone. However, it's important to note that the handset didn't go on sale until the middle of January, which was well after the end of Apple's first 2014 quarter, so we won't see an impact from that until next quarter.
Of course, that won't stop analysts from asking questions about the China deal, and what Tim Cook hopes to get out of it. Expect the Apple CEO to talk about how excited he is to finally have the opportunity to reach more customers in the Greater China region, and possibly to field a few questions about the effect of the deal on China's active gray market.
By the numbers
Last quarter, Apple CFO Peter Oppenheimer left us with a forecast of between $55 billion and $58 billion in revenue for the first quarter of 2014, along with a gross margin of 36.5 and 37.5 percent. In comparison, the company booked $54.5 billion in revenue during last year's holiday quarter, with income of $13.1 billion; that translated to earnings per share of $13.81.
For the first quarter, analysts are expecting revenue of around $57.64 billion, and earnings per share of $14.09. That's at the high end of Oppenheimer's guidance, and would provide a nice boost over the year-ago quarter's earnings.
Some hay may also be made over the company's back and forth with billionaire investor Carl Icahn over returning more money to shareholders; Apple will probably trumpet the amount of money it's already returned with its share-repurchasing plan.
The rest
As is their wont, analysts will try to pump Tim Cook for any information about Apple's product pipeline. Cook said last year that Apple was "hard at work on some amazing new hardware, software, and services that we can't wait to introduce this fall and throughout 2014"; starry-eyed analysts have taken this to mean Apple is finally getting into new product categories, such as televisions and/or wearable technology games, but Cook could simply have been referencing updates to the company's existing product lines.
Based on the current grist in the rumor mill, expect potential questions about larger-screened iPhones, updates to the Apple TV, and whether Cook has given any further thought to that wearable technology space. In terms of answers, though, the watchwords are "non-committal" and "vague." For more than that, we'll have to wait for the next Apple event, whenever it may be.