I've received several questions about cleaning noise on files ripped from LPs, so I discuss that in this week's column. I also look at two issues with album art on iOS devices: one where it goes missing, and one where it goes sideways.
Cure for grungy albums
Q: I've digitized a number of old LPs, and, as to be expected, there is a fair amount of noise on some of them. Is there are software that will let me remove the clicks and pops in these files?
I've received several similar questions recently about this. When digitizing LPs—you can do this by connecting a turntable that has a USB connection to your computer or an amplifier that includes a Phono connector and audio out ports—you may find that the resulting music files have a fair amount of noise. I won't get into the vinyl versus digital sound debate here, but those of us who grew up with vinyl don't miss these noises when listening to digital music. Far from providing "warmth," I find this noise annoying.
There are ways to remove this noise, and it can be effective if your sources are in decent enough condition with only the occasional click. The music will never sound perfect. If you have LPs with a lot of noise and really want clean sound, I recommend that you just buy the CDs. However, if there's some music that isn't available on CD, then software can help.
I offer two methods. The first uses the free Audacity audio editor. This app comes with a Click Removal filter, which can be effective on limited noise. It also allows you to manually edit individual clicks; a wiki page explains all of Audacity's noise-removal features. The process can be very time consuming if you want to really clean up your music.
The other option is an application like SoundSoap 3, available in two versions. The full $150 version includes the application and VST plug-ins, which you can use with applications such as GarageBand, Logic, Final Cut Pro X, Amadeus Pro, and so on. The $50 Mac App Store version includes only the standalone application.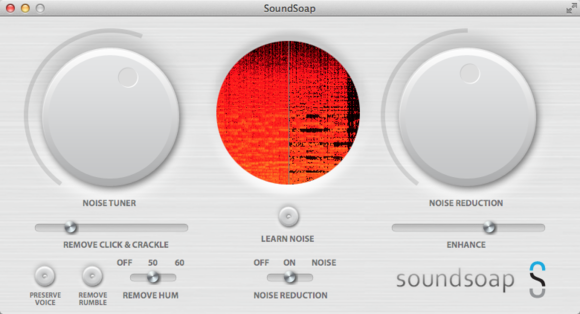 Missing iOS album artwork
Q: I have album artwork for all of my music files, and every now and then the artwork disappears on my iPhone or iPad. Is there any way to fix this?
This happened to me recently, on both my iPhone and iPod touch, and I took a screenshot on my iPhone to show what it looks like (see below). Instead of artwork, the Music app shows the name of the album.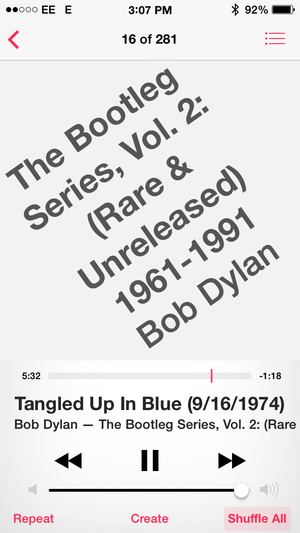 The only solution I've found to this problem is to re-sync all the music. Connect your iOS device, select it in iTunes, then click the Music tab. Uncheck Sync Music, sync the device, then check Sync Music and sync it again. This can be quite annoying, especially if you need to sync a lot of music. With my 64GB iPhone it takes several hours to sync the 45GB of music that I keep on the device.
On my iPod touch, which uses iTunes Match, I found that disabling iTunes Match (in Settings > Music) then re-enabling it fixed the problem. You may need to wait a while for all of the album art to download from the cloud.
Hating the iPhone's album cover view
Q: Please tell me how to stop the Music app on the iPhone from going to the collage of album covers screen. It often does and then sticks there and I have no idea how to make it stop.
You're talking about the way the Music app, when in landscape mode, displays album covers in a mosaic, as below.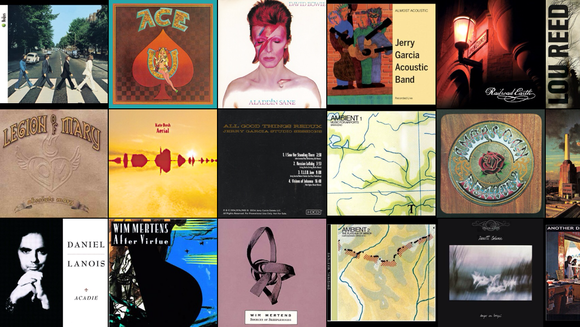 Unfortunately, there's no setting to turn this off for the Music app—I wish it were possible too. However, if you never use your iPhone in landscape mode, you could lock the screen orientation. To do this while running iOS 7, swipe up from the bottom of the screen (when in portrait mode), to display Control Center. Tap the top-right button to lock the rotation, and prevent the iPhone from ever displaying in landscape mode.
Have questions of your own for the iTunes Guy? Send them along for his consideration.