At a Glance
Expert's Rating
Our Verdict
Shay is stuck on a spaceship that's smothering him in cozy, childish comfort. Vella's not wild about her family's plans to sacrifice her to a giant monster in order to save their village. Though they live in different worlds, both are growing up and rebelling against the expectations set for them. But neither suspects what's really going on around them.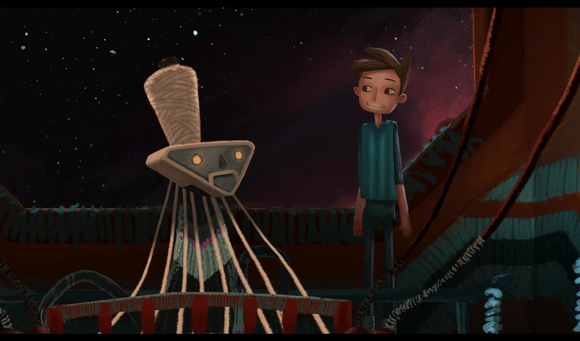 That's the inspired premise for Broken Age, born from one of gaming's most successful Kickstarter campaigns. Production delays mean that only its first half is available now, with a promise of a free update adding the rest later this year. But even incomplete, Broken Age tells a fantastic, funny, thought-provoking story.
Tim Schafer of Double Fine Productions promised backers an old-fashioned adventure game like the classics he designed or co-designed at LucasArts in the 1990s. Though you can switch between Shay and Vella's stories at any time, the interface is otherwise just a streamlined version of its point-and-click predecessors.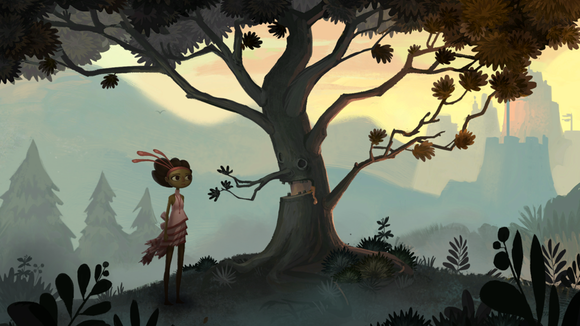 The puzzles are often more fun than challenging, though they're always blessedly logical. Schafer and his team also pack the game with funny and memorable characters, great voice acting, and gorgeous music and visuals.
Most impressively, an uneasy melancholy lurks beneath the game's many laugh-out-loud moments. Though Broken Age doesn't dwell on it, there's a quiet horror to both Shay and Vella's situations: Both know something's wrong about their situation, but no one will listen to either of them, no matter how hard they try to explain.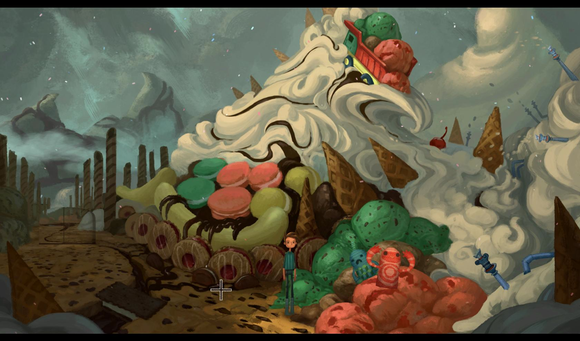 Bottom line
For a half-finished game that runs about four hours, $25 seems a bit steep. But every element in Broken Age's limited duration has been polished until it shines. The quality of the first half, including its terrific cliffhanger ending, makes part 2 seem worth the wait.