I'm a TV buff, which is really just a way for me to say that I watch way too much television without having to feel too bad about myself. In pursuit of that pastime, I use my Apple TV a lot. In fact, it's become my video-watching device of choice: quieter than my Xbox 360, more remote-friendly and less fiddly than my Mac mini media center.
But despite all that it does so well, there's still room for improvement. Which is why I've been closely following the widespread rumors of an Apple TV revision that have been circulating over the past months. Though I'm usually loath to sift through the tea leaves of Apple rumors, the sheer quantity of them has me thinking that an Apple TV update is in the offing. The question of the moment is then: What might Apple have up its sleeve for the newest version of its set-top box?
Content is king
The undisputed champions of the current video market are the cable and satellite providers. They've had a stranglehold on the industry that's only increased through consolidation, and their considerable leverage makes those who create content nervous about dealing with upstarts like Apple, lest they lose out on the profitable licensing fees the cable/satellite providers pay them.
Hence the providers' attempts to insert themselves into the video-watching process, whether it be through on-demand streaming, requiring authentication before consumers can watch video content online, or even creating their own set-top platforms.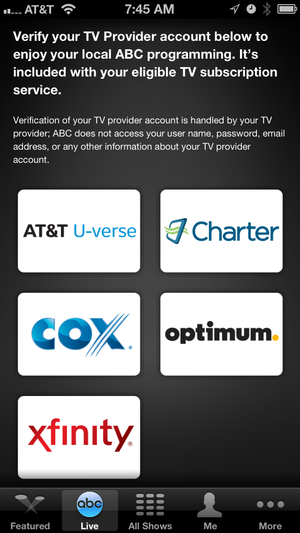 So the fundamental question, to me, is how Apple wants to approach those cable and satellite providers: by working with them, or by working around them.
One advantage of working with the cable companies is that Apple need negotiate with only a few companies, rather than going to each individual content provider. Rumors of a potential Apple deal with Time Warner seem to support that, though the recent Comcast-Time Warner merger might throw a wrench in that plan. Then again, a Comcast-Time Warner conglomerate would be the largest cable provider in the country, potentially making it an even more attractive negotiating target for Apple.
But I'm still skeptical: I can't see Apple wanting to tie its future to a business model that could be on its way out. Remember how we never saw a Mac with a built-in Blu-ray drive? Or how the company didn't make a deal with music retailers like HMV and Tower Records? (Hey, how are those guys doing these days?) Apple's modus operandi is to push the envelope; I'm not sure working with Comcast/Time Warner qualifies.
What's in the box?
Speaking of dead-end technology, don't expect Apple to bundle DVR functionality into its device. Adding those capabilities would be expensive, since Apple TVs would need more hardware, make the set-top box larger and probably more power hungry, and offer only a marginal increase in the functionality available to users.
Likewise, despite the hubbub over an actual television set, I wouldn't hold your breath for that. As other, smarter folks have pointed out before me, Apple probably doesn't want to have to deal with selling multiple screen sizes, or trying to convince people to replace their existing TV with a new one.
One approach it might consider is an HDMI passthrough: Plug your existing cable or satellite tuner into the back of the Apple TV, then connect the Apple TV to your screen. Microsoft's Xbox One already takes this tack, which lets it integrate extra features without having to provide the same functionality as a cable provider—and it lets Apple compete on user interface and experience, which is one of its strongest suits and one of the cable/satellite providers' worst.
Other features rumored to make an appearance in the next version of the Apple TV include the possibility that it will be merged with the AirPort Express, bringing audio streaming and an 802.11ac router, as well as the addition of apps and games, to the TV stand. And while those capabilities might well attract new customers, it still veers from what I think will remain the core purpose of the Apple TV: video content.
The long game
Apple's been laying the groundwork on video for almost a decade now, ever since it started selling TV shows in late 2005 (a year and a half before the Apple TV came to market). And even though iTunes may not be the top destination for watching video online, Apple's been taking its time and exploring a number of different angles—"pulling the string to see where it leads," as CEO Tim Cook is fond of putting it.
Large-scale revamps of the Apple TV have been relatively few and far between: It was three and half years between the first- and second-generation Apple TVs, and another year and a half before the relatively small update that was the third-generation model. But even as the hardware has remained mostly static, Apple's continued to improve the software, just as they have in time-honored fashion for the Mac and iOS. Those enhancements have come to older devices too, giving users even more bang for their initial buck.
That's been paying off in terms of bringing in new customers, too: Aside from continually growing sales numbers (in mid-2013, Cook said they'd sold 6.5 million boxes in the previous 12 months), reports say the Apple TV is now the most popular set-top streaming box.
Given the recently raised visibility of the Apple TV alongside the Mac, iPad, iPhone, and iPod in Apple's online store, and the information unearthed in recent versions of Apple software, it would seem that another one of those major revisions is on the way. And if the models we've seen represent its infancy and its adolescence, then the Apple TV's maturity is just around the corner.