For some of us, April means picking spring flowers, decorating Easter eggs for the hunt, or chowing down at a Passover seder. For others, it means packing a bag of bathing suits, heading to the hottest southern beaches, and partying until the sun comes up. True, spring break isn't the most hallowed of traditions, but students (and adults, too) sure do celebrate it. The apps here will help you celebrate it a little smarter. And since I know you're saving your cash for the festivities, all but one of these apps are free.
Find a last-minute crash pad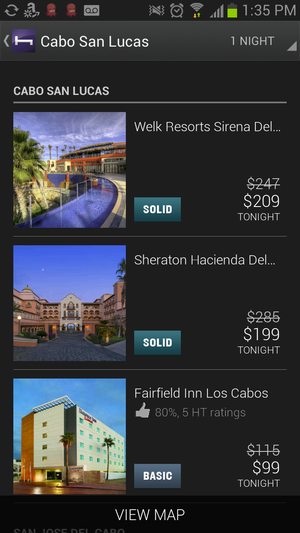 While many spring-breakers book all-inclusive package deals months in advance, not everyone is born with the preparedness gene. Fall into the latter category? Check out Hotel Tonight (free; Android and iOS), which partners with hotels in popular travel destinations to offer cut-rate deals on last-minute lodging. As of this writing, you could snag a room in Miami Beach for as little as $86 a night. That leaves plenty of money leftover for…other things. The app also includes hotels in Puerto Rico, Costa Rica, and Mexico.
Cross the border quickly
Speaking of Mexico, if you're driving, it's best you think up your plan in advance. Crossing the U.S.-Mexico border can be a long process, but if you do decide to brave passage and take advantage of the country's awesome sights and beaches, download Best Time to Cross the Border (free; Android and iOS) to speed your journey home.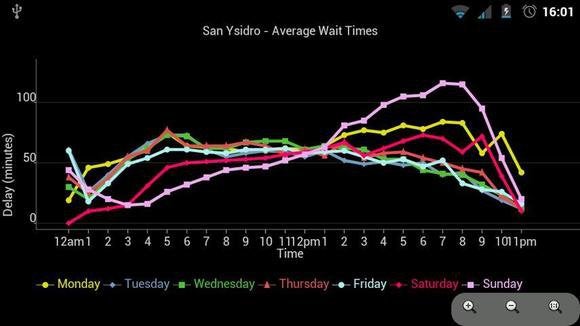 This fantastic app, which was developed by a team at University of California, San Diego, locates the closest port of entry and tells you the current wait times. It also provides historical graphs so that you can see the best times to cross the border. (There's also a pretty slick looking border wait time app for Windows Phone by a different developer.)
Monitor your booze intake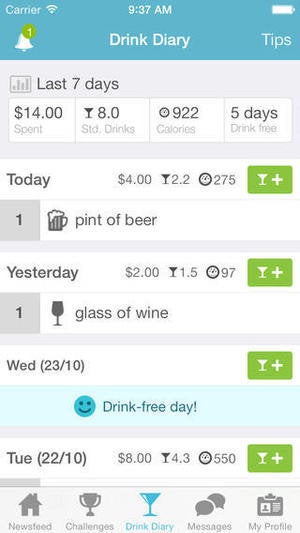 Let's be real: For many college students, spring break is all about the party, which often involves copious amounts of alcohol. I'll spare you the liver damage lecture and instead point you to Drink Smart (free; iOS and web). This handy app lets you log your booze intake in a drink diary, and then shows you how much money you're spending and how many calories you're consuming. There are also challenges to help you drink less, and badges for your drink free days. As a bonus, it connects you to a community of supporters to help you drink smarter.
Find a clean bathroom
Whether you're at a raging beach party, or just exploring a new city, this must-have facility might not be as easy to find as you'd hope. That's why the cheekily-named Airpnp—yes, the Airbnb of bathrooms—can help you out. Hosts list their bathrooms for a small fee (usually $3-$5), and full-bladdered searchers can view all the available bathrooms on a map.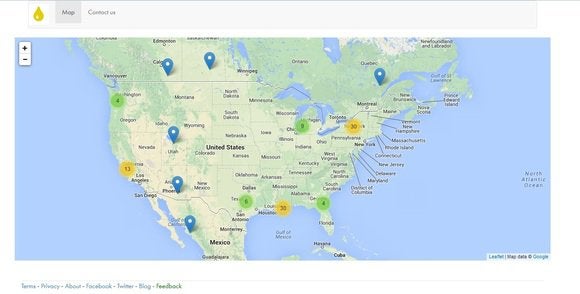 It hasn't really taken off in many locations, though a lot of bathrooms popped up in New Orleans around Mardi Gras, so I'd imagine the same might happen during spring break. The downside is that there's no mobile app, so you have to access it through your phone's browser.
Heal your brain
Too much drinking and time in the sun is a recipe for dehydration, which almost always leads to headaches and other brain discomfort. Luckily, scientists are awesome and have discovered that certain types and combinations of sound can make your brain happy.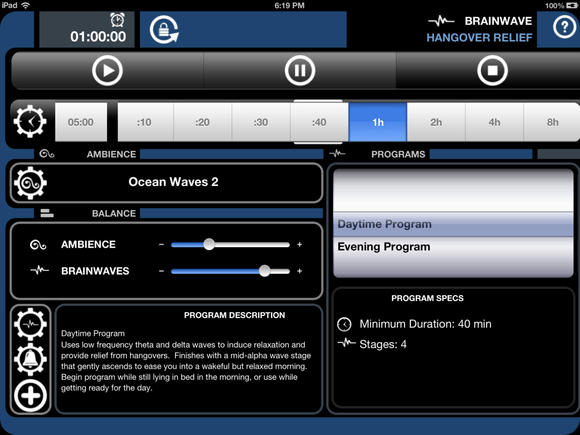 Both Brainwave Tuner (free; Android) and Brainwave Hangover Relief ($1; iOS) provide brainwave entrainment for relieving headaches and nausea as well as for inducing relaxation, allowing you to (hopefully) sleep all the way through it.
Heal your gut…sort of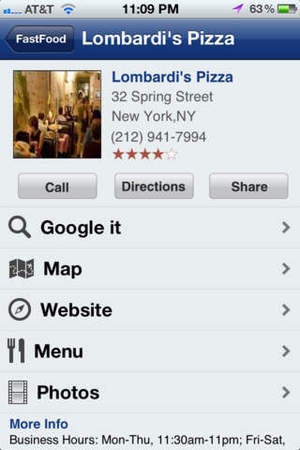 Take note: it's best to eat a big, greasy meal before you go out drinking; fruit, juice, and water is for the morning after. Either way, when you're ready to find said greasy meal, check out FastFood (free; iOS) or Near Me Restaurants (free; Android). Both apps use GPS to find your closest options and provide walking maps. You can search by chain if you're having a hankering for a particular breed of fried thing, and it also lists nearby markets, ATMs, and bars.
Protect ya neck (and other parts)
Few things are more painful than the stinging of a really bad sunburn. You can use the simple alarm or timer on your phone to remind you when you need to reapply sunscreen, but the EPA's SunWise UV Index (free; Android and iOS) app is a worthwhile download as well (though a bit basic in design).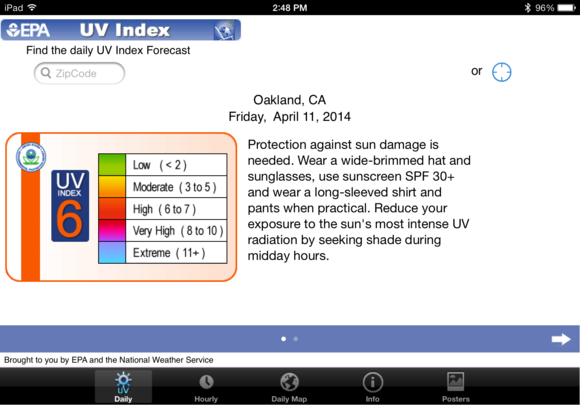 It shows you the UV forecast for each hour of the day, which will let you know what times you're at the highest risk for burning and getting too much potentially harmful skin exposure.
A bonus for summertime
Okay, so it's technically a wearable app-cessory—and it hasn't even been released yet—but the Netamo June bracelet is just too awesome to overlook. This sweet-looking accessory measures the sun's intensity in real time and monitors your total daily sun exposure, and the companion app offers tips on sun protection and alerts you when it's time to reapply sunscreen or put on a hat. Stay tuned for Spring Break 2015, where we should be able to try this out for ourselves.