At a Glance
Expert's Rating
Pros
Rugged qualities ensure a built-to-last construction
Sharp images
Cons
Occasional problem with inner glass of lens misting up
No eye level viewfinder
The Nikon 1 AW1 can withstand dust, freezing temperatures to -10C, falls from two meters onto two-inch thick plywood, and, most impressively, underwater depths of up to 15 meters for an hour. The Nikon 1 AW1 is the first-ever interchangeable lens camera to feature such versatility.
Naturally, the lenses—a standard 11 to 27.5mm, f/3.5 to f/5.6 zoom lens, and a brighter 10mm f/2.8 wideangle lens—have the same destruction-dodging qualities. The zoom lens features an internal zoom mechanism, so it doesn't actually extend or retract, as on your typical lens. In general, it's fine, though on occasion, when moving from a warm to cold environment, the internal glass misted up, providing an unintended soft focus effect.
Still, the Nikon 1 AW1 and lens makes for a more elegant waterproof solution than buying additional bulky camera housing. What's perhaps more surprising is that the camera's spring-loaded flash can also be used when taking a dip, yet there's no vacant hotshoe to fit an additional flashgun.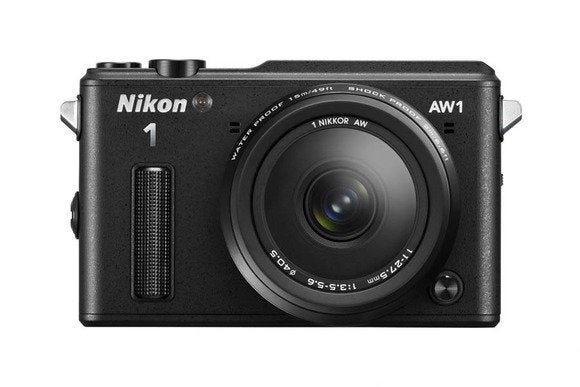 Inside the camera is a 14.2 megapixel CX sensor, the same sensor used in the Nikon 1 J3. The Nikon 1 AW1 does not have an eye-level viewfinder; instead it uses a 3-inch, 921,000 dot resolution LCD for composing and reviewing stills and Full HD video.
After dunking the Nikon 1 AW1 underwater, I discovered afterwards that a few beads of moisture had penetrated beneath the double-lock protective covers for both the battery and the output port compartments. Thankfully, the moisture stopped short of making contact with either.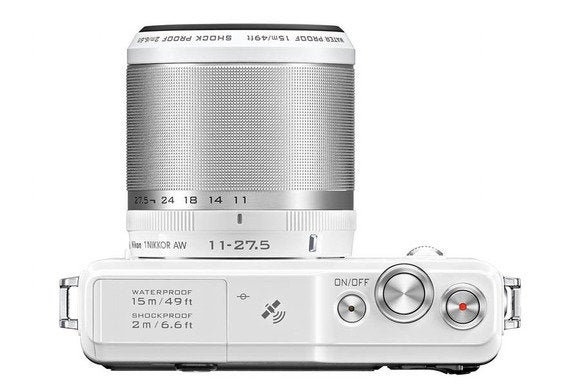 It shouldn't be ignored, however, that the Nikon 1 AW1 is a fine camera whatever conditions it is being used in. Though you are paying a slight premium for the toughened shell, the Nikon 1 AW1 worked very well as an everyday camera for street photography.
I did miss the lack of an actual shooting mode dial—manual and creative settings are instead implemented via on-screen menus. Also, Nikon doesn't appear to have made any concession to the camera being operated either with wet fingers or gloves; the button size and layout is much the same as most digital compacts aiming to be fashionable as well as functional, and the Nikon 1 AW1, especially in its silver version, does have a covetable quality.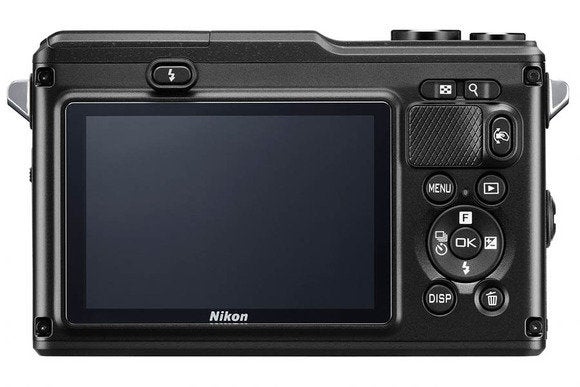 Bottom line
The Nikon 1 AW1 is the company's most fully realized compact system camera of the past three years. It's a rugged model that, unusually, takes really good photographs, and with consistency. Perhaps that's something worth paying a premium.