Just as we did in April, Macworld staffers got together to chat about the best apps they've been using recently. Here are some that have recently captured our imaginations (and perhaps a spot on our homescreens), whether they're tiny apps from budding developers or the top-grossing apps that everyone is using. Our hope is that, while you might recognize some of these apps, others you might never have encountered. All of them, we think, are worth a look.
Chris Breen: Auria LE
If you'd approached 15-year-old Chris back in the day and queried "Young man, how'd you like to have round-the-clock access to a 24-track recording studio?" I would have unhesitatingly replied, "Beelzebub, where do I sign?" Thankfully, at this riper age, I need not sell my soul when for a mere $25 I can place a copy of WaveMachine Labs' powerful Auria LE on my iPad.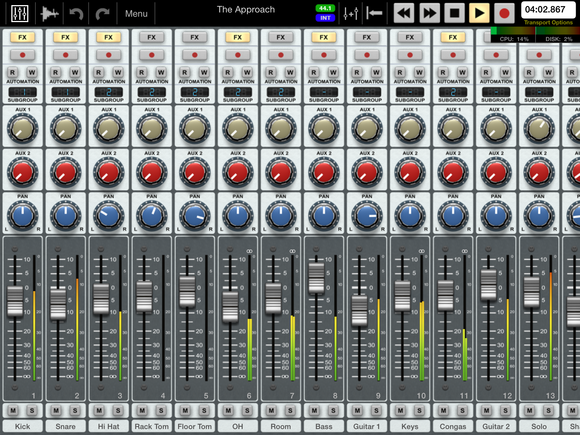 As you've likely gathered, Auria LE is a 24-track digital audio workstation (DAW) app. It can record up to 8-tracks simultaneously with a compatible USB audio interface (you also need Apple's Camera Connection Kit), supports 44.1kHz recording, includes two assignable subgroups, is compatible with a variety of third-party effects plugins (via in-app purchase), and offers automation support. And if I run out of tracks or want higher audio resolution, I can upgrade to the full 48-track version of Auria for another 25 bucks. If you have any desire to explore multi-track recording on your iPad, Auria is in your future.
Serenity Caldwell: Breeze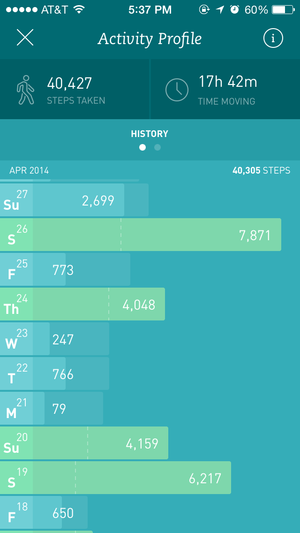 There are a bunch of step trackers out there that utilize the iPhone 5s's M7 co-processor, and it's likely I've tried them all. But since Facebook recently acquired my favorite of the lot, Moves, I've had to hunt for a new app; that app is fast becoming Breeze, by the folks behind RunKeeper. Breeze provides you with similar map data to Moves combined with the graph-like structure of apps like Pedometer++; in addition, it offers helpful push notifications encouraging you to move around during sedentary points in your day, and adjusts your daily goal based on what you've been achieving. This way, you can start at a more you-achievable goal (1000 steps? 2000 steps?) and work upward from there.
Because so much of my activity is wheel-based and the traditional pedometer can't track it, I appreciate Breeze's dynamic goal-setting—it encourages me to add a little more walking in my daily life without feeling like I'm shackled to a step-counter after having skated for three hours.
Dan Frakes: TodoMovies 3
I love movies, but with so many being released every month—as well as a busy work and family schedule—I often lose track of what I want to see, or even forget about particular movies entirely. Taphive's free TodoMovies is a big help. Whenever I hear about a movie—old or new—that sounds interesting, I launch the app, search for the movie (by title or cast member), and add it to my To Watch queue. I can sort that list in a number of ways, and tapping any movie show me lots of info about it, including a full-screen "poster" (sometimes with motion), a brief synopsis, movie ratings, profiles of cast and director(s), and even whether or not there are bonus scenes after the credits. I can also share movie details, watch trailers, see PR images, and quickly find related music, DVDs, and apps. Tap the checkmark on a movie's detail screen, and it's moved to my Watched list.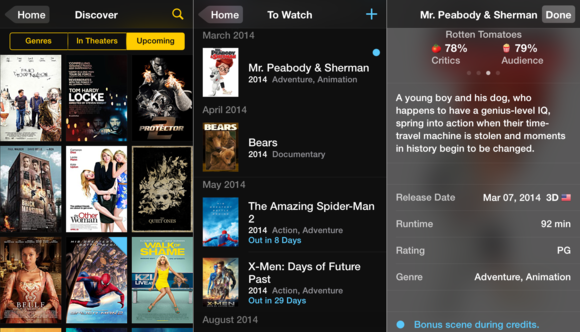 The app's Discover screen lets me browse current and upcoming movies by genre, as well as view lists of movies currently in theaters and coming soon—and, of course, add any of those movies to my list. (The app will even notify me when a movie on my list is released.) A News screen provides quick access to the latest entertainment news. My only complaints are that I can't search for movie times and locations from within the app; and that I can't quickly see if older movies in my list are available on, say, Netflix.
Roman Loyola: Threes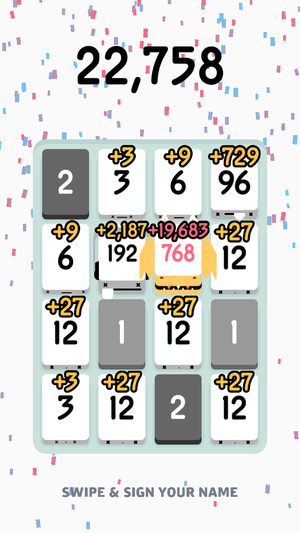 When Serenity Caldwell reviewed Threes in February, I decided I wasn't going to give it a try. Not because I disagreed with Serenity's review—it's spot on. It's just that I knew I'd be hooked and want to spend every waking moment combining tiles, and I didn't want to deal with managing another obsession.
But then, a couple of prominent news publications wrote stories about a Threes rip-off and how the developer created his game in a single weekend, as if the developer was some kind of wunderkind (copying someone else's work doesn't make you a genius). Worst yet, Threes was barely mentioned—if at all—by the journalists who wrote the articles. Justice needed to be served, and so I plunked down $3 for the game. So I say to you: if you've been playing a free Threes rip-off, do yourself a favor and pony up for the original. It'll be money well spent. (And don't forget to read Serenity's Threes tips.)
Dan Moren: Simplenote
Sometimes you just need a handy place to jot down those things that you don't want to forget, without any bells and whistles to distract you. I've long turned to the free Simplenote on both my iPhone and iPad for recording these occasional ideas, phrases, and snippets.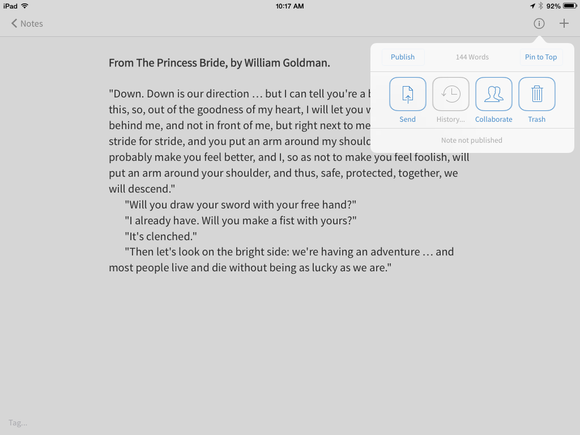 While it's got plenty of features—including tagging, multi-user collaboration, and sync to both the Web and the Mac—it's the fact that it doesn't push any of these things on me that makes me love the app so darn much. If you find yourself turning to iOS's built-in Notes app for this purpose, then trust me: Simplenote is better in pretty much every way.