At a Glance
Expert's Rating
Pros
Solid feel magnesium alloy build apes a semi pro DSLR
Tilting LCD and eye level viewfinder
Image quality a knock out for photos and video
Cons
Big, permanently-attached lens = a bulky camera
Priced as much as some DSLRs
Our Verdict
Beefy bridge camera packs extensive zoom range and semi-pro spec into solid body.
Resembling a cross between a digital SLR camera and a Howitzer cannon, the Sony DSC-RX10 is a serious contender for serious photographers who find themselves in situations where they don't want to carry a DSLR and a few lenses in their bag.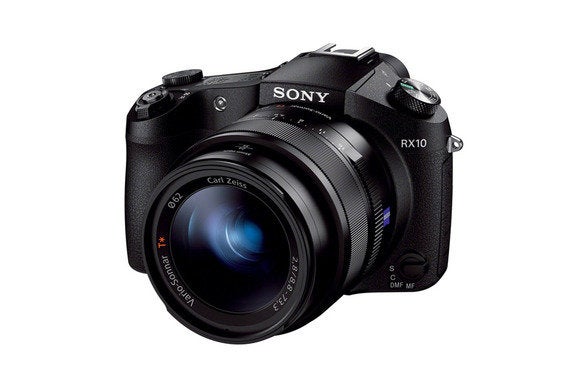 Unlike a DSLR, the DSC-RX10's lens cannot be swapped. The DSC-RX10 boasts a Zeiss-branded lens with a focal range the equivalent of 24 to 200mm (in 35mm terms). The lens also has incremental markings etched on the barrel, thereby placing a broad range of framing options at your fingertips without having to otherwise move a muscle.
Sony pitches this camera as a way for current DSLR owners to be able to reduce the burden of carrying a body and several lenses in order to achieve what the DSC-RX10 promises with its one lens. A bonus is that the DSC-RX10 also features a relatively bright maximum aperture of f/2.8 so you can be able to achieve those DSLR–like shallow depth of field shots. Coupled with a backlit Exmor R CMOS sensor, the huge lens gives a better performance in low light.
The insides of the DSC-RX10 are likewise impressesive. The 1-inch sensor has the same dimensions as featured in Nikon 1 cameras, as well as the Sony RX100 Mark II. The sensor is physically larger than those found in most current super zoom or bridge cameras. From this comes a respectably useful 20.2-megapixel resolution—expected at this price. And the RX10 produces images that are excellent.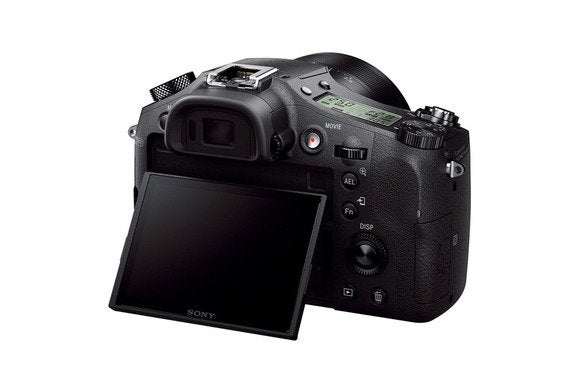 The DSC-RX10 is wrapped in a magnesium alloy shell, and the camera feels just like a small DSLR when you pick it up, but what's more useful on a practical level is the ability to switch between an eye-level electronic viewfinder (EVF) activated via eye senor, and a 3-inch, 1.2 million dot resolution LCD screen just below. The latter can be tilted up or down to aid high or low angle shooting—particularly useful for capturing video.
The DSC-RX10's relatively chunky body has large and readily accessible controls, including two top plate dials; one for selecting any of the ten shooting modes, and the other for incrementally dialing in exposure adjustment values.
The zoom can be adjusted in a couple of ways; either by gripping the lens barrel and turning it by hand, or using the zoom lever that encircles the shutter release button. When using the DSC-RX10 during a school play, the ability to zoom in or out silently by hand was a real boon, and the camera's auto focus adjusted so rapidly that you avoid the usual couple of seconds of blur while re-focusing.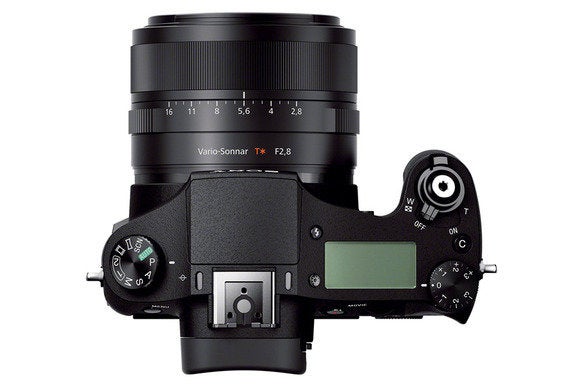 Bottom line
Though the DSC-RX10 is not an inexpensive camera, when you add up what a semi-pro DSLR body and a similar zoom would cost, investing in the RX10 actually makes for a sound investment.