At a Glance
Expert's Rating
Pros
Swift and accurate auto focus
Plenty of effects and Fuji's Film Simulation modes
Tilting LCD
Cons
A larger handgrip would have been useful
Longer lenses make the camera front heavy
No eye level viewfinder built in
The X-A1 is Fujifilm's handsome-looking entry-level interchangeable lens X-series compact, a range noted for reviving the critical fortunes of the brand with its classic styling and a feature set more geared to enthusiasts and pros than the happy-snappy brigade.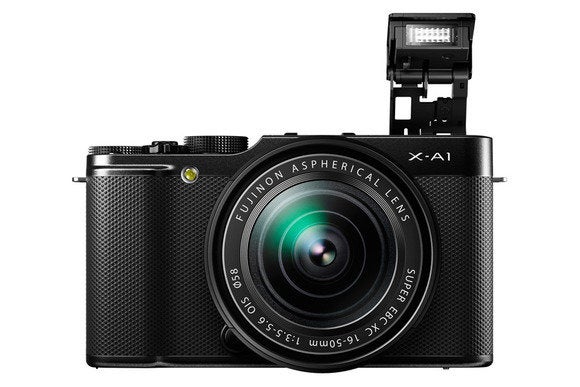 Although it's the camera pitched at consumers new to the series, the X-A1 still comes with a large 16-megapixel APS-C-sized sensor, a physical match for those found in DSLRs and higher-priced Fujifilm X cameras, such as the X-E2 and X-T1.
A further bonus is a tilting 3-inch, 920k dot LCD, built-in flash, and a vacant hotshoe for accessory attachment. Its light sensitivity stretches to a whopping ISO 25,600, as on a semi-pro camera. Wi-Fi connectivity is included. The handgrip provided may be small, but on a practical note the whole faceplate of is covered in a non-slip rubber coating, not just the grip itself.
As with the rest of the Fujifilm camera range, including its FinePix super zooms, an Advanced mode provides access to digital filter effects. There are eight options here, including the corner shading Toy Camera and the tilt and shift lens ape-ing Miniature mode. Fujifil also provides a set of Film Simulation modes, which simulate the effects of using certain old Fuji film stock, including Velvia (for vivid colours), Astia (for a soft focus effect most suited to portraiture) and Provia (the X-A1's standard, neutral default setting).
On standard setting this Fuji produced clean, crisp and clear-looking noise-free images that are better those from your average snapshot, or even a premium point-and-shoot camera with a smaller sensor. Put simply, image quality was excellent in terms of color, detail, and contrast.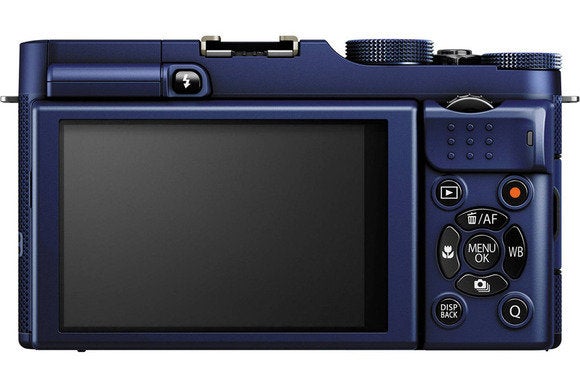 The X-A1 is available in a kit with a 16 to 50mm zoom lens. When fully extended the lens did make the camera both look and feel front heavy, as the camera itself is relatively compact and lightweight. I would have preferred a slightly larger handgrip for a firmer hold. As it was, I found myself curling my left hand around the lens barrel while gripping the X-A1 in the right hand in order for the camera to sit comfortably.
What the X-A1 lacks, if compared with those higher up the X series, is an eye-level viewfinder, though naturally the vacant hotshoe allows for the possibility of attaching one.The rear LCD fortunately offers a crystal-clear image that was sufficient for seeing whether the camera had our subject in focus or not.
Previous Fujifilm cameras have been criticized for a slightly sluggish auto focus, but I didn't find that to be the case here. The camera delivered a solid performance, and with lens attached, it feels rugged enough to withstand years of service.
The controls are both sufficiently large enough to allow easy activation and reassuringly stiff to the touch so as to avoid accidentally adjusting the camera's settings while reaching for it out of a bag.
Incidentally, with the lens attached, the X-A1 is too big to transport even in a jacket pocket. This is one camera that you'll want to hang around your neck and show off.
Bottom line
If you've been seduced by the premium look and feel of previous Fujifilm X cameras but haven't been able to justify the expense until now, the X-A1 is a great value-added place to start.