My wife and I recently welcomed our second child, and our older son has just turned four. When we tell other parents that we both work from home, their expressions predictably turn from envy to horror in a matter of seconds. On the one hand, yes, it's wonderful that we get to spend so much time with the kids at this age. On the other hand, the work we do requires extended periods of uninterrupted concentration, and those little bundles of joy are nothing if not distracting. How do we pay adequate attention to both our preschool kids and our work?
I don't pretend to have all the answers, because every situation (and every child) is different. But I can tell you a bit about what's worked for us.
Not for us
Let me start with what we decided not to do.
Although our older child is in preschool for a few hours a day, hauling the kids off to daycare for the entire work day was never an option for us. Even if we didn't mind being away from our preschoolers for the bulk of the day, we could never afford that quantity of professional care.
Cost and limited space also precluded us from hiring a nanny or other in-home provider. (Our cat, as it turns out, is a terrible babysitter.) From time to time we've looked into parents' co-ops and other informal arrangements where people share childcare duties in their homes. But for one reason or another, none of them have been a good fit.
As a matter of policy, we discarded all suggestions that begin with the words, "Why don't you just…." No, we're not going to "just" find a different job or "just" move in with the grandparents or "just" suck it up and try to write books while a toddler is screaming at us.
Instead, we use a combination of logic, creativity, technology, and caffeine to address our problem.
Logic
Since my wife and I both work from home, one obvious tactic is to take turns: She works while I take care of the kids, and then we swap. Unfortunately, that doesn't enable both of us to get a full eight hours of work in each day. We do need to eat, sleep, bathe, exercise, and spend time alone too, after all. And if you resist rigid schedules, as we do, this can be a hard road.
So we do take turns to some extent, and we address the issue of limited work hours in part by ignoring weekends (with an exception I'll explain in a bit). By working fewer hours each day but more days per week, we can, in theory, achieve the same result, while still having enough time left for a full night's sleep (if the children let us) plus meals and at least a few other day-to-day activities.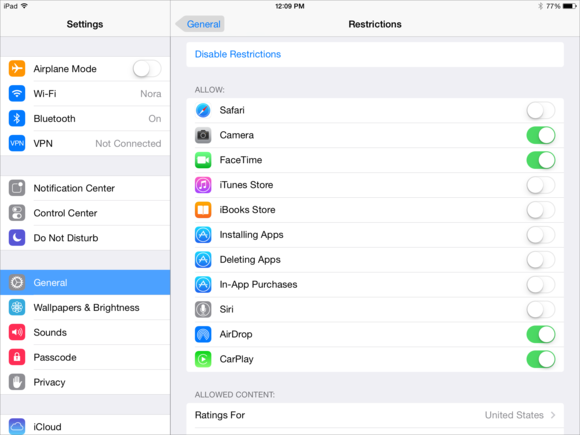 The thing is, we don't get paid by the hour. It doesn't matter whether I've put in 40 hours this week, only whether chapter 9 is ready for my publisher. Sometimes that requires many extra hours of work. Furthermore, errands, travel, and a thousand other essential activities chip away at our already limited work hours.
All this means that no matter how carefully we plan, the parent on kid duty must often spend at least part of that time working.
Creativity
Options for combining work and childcare depend a great deal on the kids' ages. For example, I can work at my standing desk with an infant strapped to my chest in a carrier. And up to a certain age, a child can nap in a bassinet or hang out in a playpen in my office with little effect on my work. Children who have achieved mobility but who are still too young to play unsupervised pose additional challenges.
Thanks to my MacBook Pro, iPhone, and iPad, I can get a certain amount of work done while hanging out with the kids in the living room or at the playground—even though I don't believe in multitasking. I can answer brief email messages, catch up with Twitter, and do certain "mechanical" tasks that require little thought or concentration and can be interrupted without serious detriment. That's a start, anyway.
During crunch times, we might hire a babysitter for a few hours, even though we're both at home. But we also rely heavily on technology to help.
Technology
Say what you will about the evils of TV, but in our household, it's a lifesaver for those times when no adult can pay full attention to the kids. But we do try to avoid commercials whenever possible. Streaming shows from Netflix or the iTunes Store on our Apple TV, or Amazon Instant Video on our smart TV, lets us pick educational shows that aren't interrupted every few minutes with ads.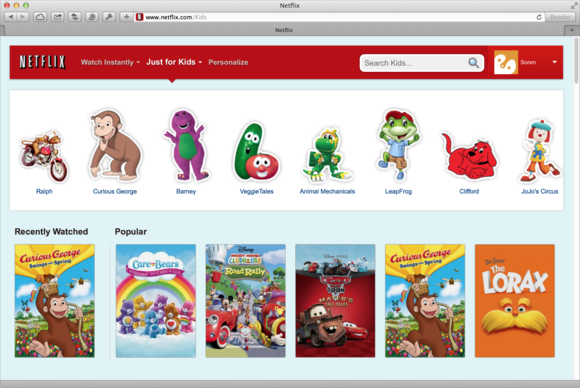 Both physical toys and iPad apps engage our son's attention for hours on end. In fact, we've considered budgeting a certain amount of money per month for educational iPad games on the grounds that they're effectively a business expense—apps can help our kids learn while they enable us to get our work done. We do, of course, enable parental restrictions on the devices we let our kids use, starting with in-app purchases.
Caffeine
I can't tell you how many times I've heard new parents advised to "sleep when your child sleeps." But my motto is "work when your child sleeps." Getting less sleep than I prefer is just part of being a parent. For better or worse, I compensate with large quantities of coffee, courtesy of a high-tech, one-button superautomatic coffee maker (we chose the relatively affordable Saeco Vienna Plus, which has been discontinued but is still widely available).
Beyond work and kids
Sleep isn't the only sacrifice we have to make as work-at-home parents. We also find it necessary to curtail recreational Web browsing, TV watching, and other relaxing activities—to say nothing of keeping a tidy home. And we have little time or energy left for socializing. But for the sake of our sanity and family harmony, we do try to set aside at least one evening and one weekend morning or afternoon each week for fun family activities, with both parents "off the clock." We sometimes have to force ourselves to put social events on the calendar for our own good, but it's worth the effort.
But most of all, we try not to focus on what we miss from our pre-children days and feel grateful for what we do have: lots of quality interaction among family members, right in our own house; a ten-second commute; and the freedom to make our own schedules.