At a Glance
Expert's Rating
Our Verdict
If you're serious about your arts and crafts, you probably have a variety of cutting tools at your disposal—scissors and shears, exacto knives, paper cutters, and more. But when you need to make complicated, intricate cuts that you want to look clean, you need to turn to a cutting machine like the Cricut Explore. It cuts with degree of precision and automation that is hard to find elsewhere.
The Cricut Explore essentially does three things: cut, write, and score. It can work two tools at once, a blade and a pen or scoring tool. This means you can cut something out of a material and score some folding lines at the same time. Or you could, for example, draw up a label with the pen, and then cut it.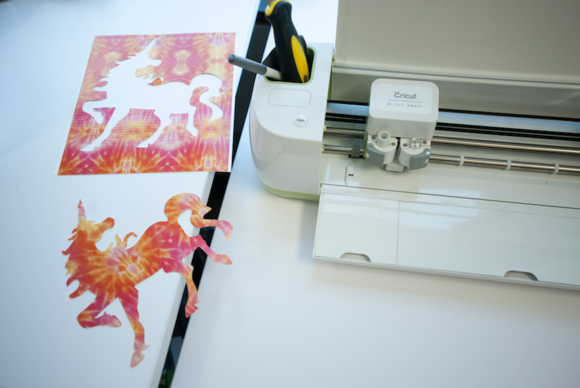 The Cricut Explore can cut through a wide range of materials of varying thickness, but you do need to have the appropriate blades and cutting mats for the different materials. The cutting mat does two things: it aligns your materials so you know where you cuts will happen, and it also keeps the material in place while the the work is done. Use a mat that's too sticky for the material and you may rip it when removing the cut. If the mat isn't sticky enough, the material could slide out of place during the cutting process.
There are three different grip variants you can use. The Cricut Explore includes a 12-by-12-inch StandardGrip Mat that Cricut recommends for anything from patterned paper to card stock, but I was able to cut everything from computer paper to lightweight cardboard with it. If you want to cut thicker stuff like heavier fabrics or cardboard, you'll probably need the StrongGrip Mat. If you're going to cut thin materials, the LightGrip Mat will make removing your cut material a lot easier. The mat I used seem to keep its tack pretty well, but if you notice parts of your material aren't sticking down you'll either have to buy a new mat or try to resurface the mat yourself.
The machine feels nice and sturdy. There are some consumables to be aware of: pens and blades (not to mention materials you're cutting). Blades are two for $10 online. The number of cuts a blade can perform depends on the materials you cut. The only way to tell if you need a new blade is that your cuts will lose their smoothness, so if you've using a older blade, some test cuts might be in order before you go ahead with your project.
The pen holder on the Cricut Explore is designed specifically for Cricut's proprietary pens that have medium size felt tips. I would like to have the option to use something like a fine point Sharpie or a Hi-Tec-C to create more detailed designs. A Cricut representative said that if the pen fits, you can use it without a problem. Apparently, American Crafts' Slick Writers have been used with the Explore, and they look nearly identical to Cricut's pen's but I didn't test any Slick Writers. I did try to hack a fine point Sharpie to fit, but to no avail.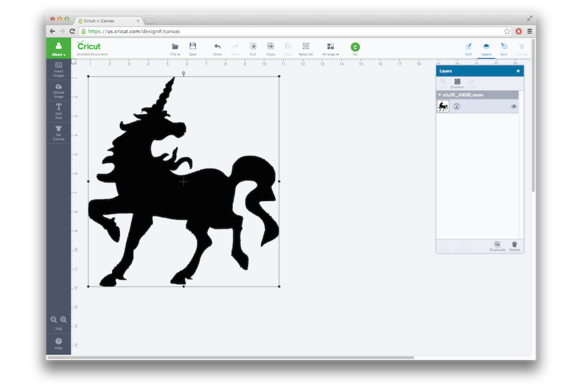 Unlink previous Cricut machines, the software for the Cricut Explore is all contained in the browser, and there's definitely some room for improvement. I ended up designing most everything I did in Photoshop, then uploading it as a black and white image. The Cricut software then lets you select areas with a paint bucket-like tool to create paths for scoring, writing, or cutting. Depending the complexity of your design, and the skill with which you made it, this could be convenient or frustrating. Take your time though, since iterating through designs can be a tricky task. Once you upload an image and specify the routes to cut out, you can't revise it without re-uploading the image. Cricut provides plenty of templates and images, for an extra cost.
Cricut offers a ton of project ideas complete with instructions, difficulty, and a list of supplies and fonts/templates/images you'll need. However a lot of the patterns and images you can use in your projects you have to pay for. You can buy the resources through the Cricut app, and prices for fonts range from $5 to $7, and images are $1 each. This is be great if you're looking for something super easy and dependable, but I preferred to scour the Internet for image resources or make my own.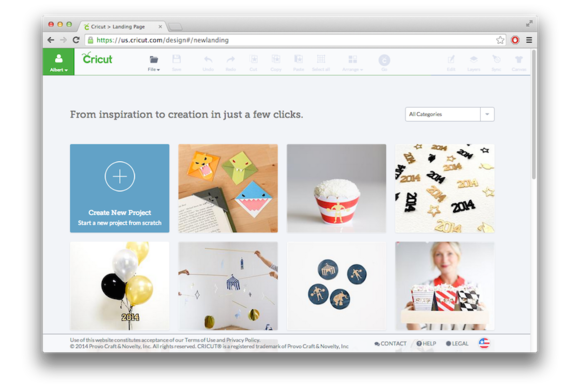 Bottom line
The Cricut Explore performed well in my testing, and I was able to cut out really intricate stencils and decals. If you want to add a level of computer precision to your crafts and small projects, the Cricut Explore could be a valuable addition to toolset.