When I use Safari on my iPhone, it's typically just for a quick search on the fly. I punch in a term or a URL; it spits back results. I glance quickly for what I need, and then go about with my day. I don't use it to read anything at length, I don't use it to share pages or other info, and I'm usually not browsing on it for more than a few minutes.
That's not Safari's fault—that is just the nature of mobile web browsing. And there's nothing wrong with the mobile browsing experience per se, but these apps are just desktop web browsers optimized for mobile devices: They're rarely considered "mobile first," and are not designed to be used in the same way.
However, Stream Web is a truly mobile-first browser for iOS and takes a much different approach. Stream aims to simplify the experience with intuitive gesture-based controls, a full-screen mode, and an easy way to save pages for later or share clips with your friends.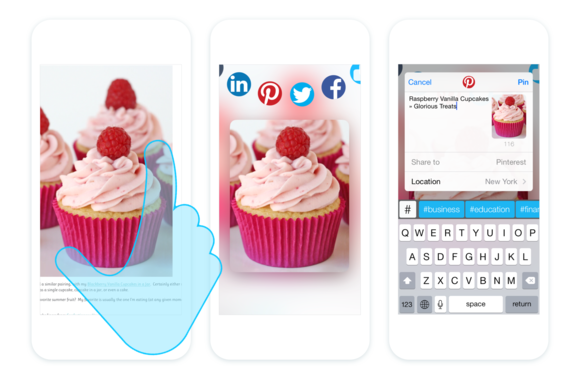 When you launch Stream, you're prompted to enter a search term or a URL. If you're searching, Stream uses Google by default, but you can change that to Yahoo or Bing. Stream handles tabs like a pro—just tap the plus sign on the bottom to launch a new tab, and toggle back and forth between tabs by swiping along the bottom edge of the display. Or, you could look at two tabs at once by opening them in a 50/50 split on the screen.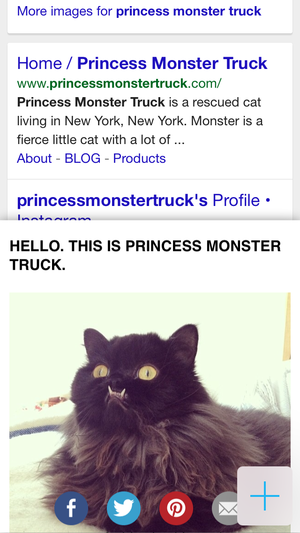 As you scroll, the navigation bar disappears to devote more screen size to the actual page, making it easier to read. Here is where your gesture controls come in. A swipe up from the bottom brings the search bar back, and a swipe down to refreshes the page. If you tap on a link, swipe to the right to go back a page.
When you swipe up, you'll see Stream's icons for saving and sharing content, where you'll create a clip. Tap the scissor icon to cut out a thumbnail, and then scroll through the social wheel at the top to pick where you'd like to store this page, article, or photo. Stream supports direct sharing through Facebook, Twitter, Tumblr, Pinterest, and LinkedIn. You could also save the clip within Stream or Evernote, or send it through email or Messages.
Stream tracks all of the clips you've shared, so that you can come back and view them later, or share them again. Stream also integrates with Pocket, if you'd prefer to just add clips to your Pocket queue instead.
Although you might be a little hesitant to give up using your traditional mobile browser all together, Stream's interface is unique, easy to use, and shows that most mobile browsers are getting a little stale. Stream is definitely an app to keep an eye on.