At a Glance
Expert's Rating
Pros
Eye-level viewfinder
Rangefinder-like controls
Build quality
Excellent image quality
Cons
Lacks optical low-pass filter
No dedicated shooting mode wheel
Our Verdict
Classic in its appearance, Fujifilm's X-E2 features a DSLR-sized APS-C sensor with a 16.3 megapixel effective resolution at its heart. However, the X-E2 is a more of a camera geared towards semi-professionals compared to the consumer-level X-A1, and comes with a $1399 price tag when bought in a kit with a standard 18 to 55mm lens (body only is $1000).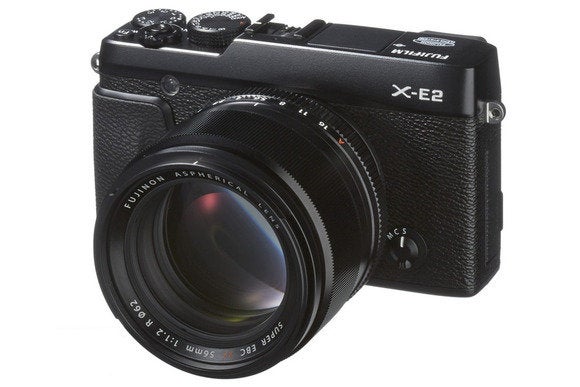 Some photographers might say that the X-E2 looks like a Leica camera, with its rangefinder-like dials on the top plate that govern shutter speed and exposure. Despite the traditional design, the X-E2 does give the nod to modernity by including wireless image transfer and a video mode capable of capturing full HD footage at a swift 60 fps frame rate.
Pleasing the enthusiast, the X-E2 incorporates an eye-level viewfinder that offers a whopping 2.36 million dot resolution, plus an LCD just beneath for composing shots. There's also the ability to switch between the two in an instant thanks to an eye sensor adjacent to the viewfinder.
The larger 3-inch, 1.04 million dot resolution LCD on the back of the X-E2 cannot tilt or swivel; it's resolutely fixed to the backplate. Further controls here match what we'd expect to see on a digital SLR, such as dedicated buttons for auto exposure lock and auto focus lock, alongside drive modes and a couple of customizable function buttons.
In all, no fewer than four buttons can be tweaked to best suit your needs at a button press. The camera also has a vacant hotshoe for accessory attachment, a pop-up flash, eight digital filter effects, and Fuji's Film Simulation modes. What's missing, alongside an optical low-pass filter—the jettisoning of which is supposed to help eek out more detail, according to Fuji—is a dedicated shooting mode wheel.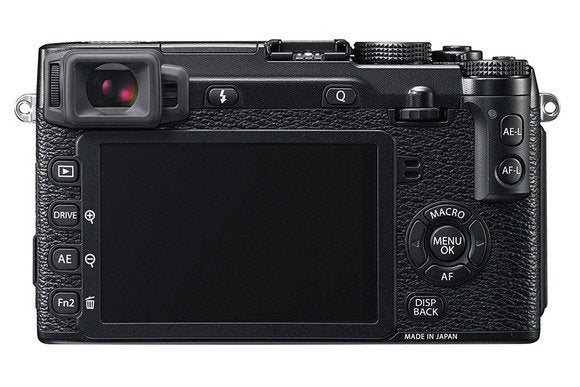 The broad width of the X-E2 and the faux-leather frontage means that the camera sat slightly better in the hand with lens attached than the much cheaper X-A1, but whether that and the bells and whistles as described above make this worth the money more is open to debate. If you're not fussed about an eye-level viewfinder there is money to be saved.
The X-E2 is worth considering for its knock-out images—a large part of what you're paying for, after all. In terms of sharpness, color, and richness of detail, the X-E2's pictures were almost on a par with the output from a DSLR— particularly when using fixed focal length prime lenses—and more than good enough for almost all but the pickest of detail. And that goes for video, too. In fact, you probably could not ask for a lot more of an APS-C sensor compact when it comes to photo quality.
Unadulterated Raw images can be converted into JPEGs within the camera if desired; no specialist software required.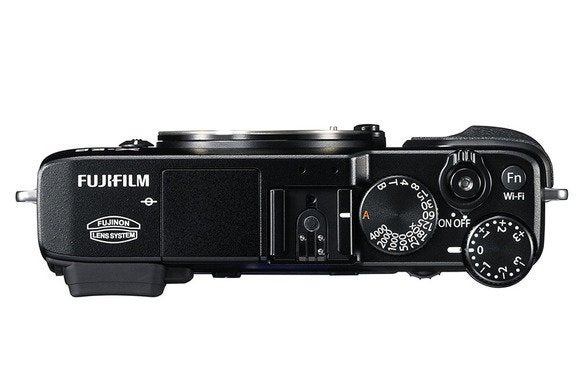 Bottom line
The X-E2 is a camera that will please the avid photographer, with its throwback-yet-modern design and stellar image quality.