There are several activities that you can do to keep your mind sharp. Some people like crossword puzzles or Sudoku. Perhaps you're more into trivia, or word problems. Or maybe you're hip to quick games designed to work out your brain through various exercises.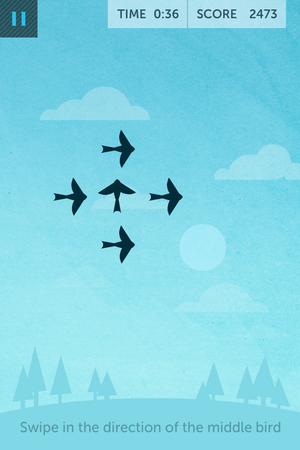 A quick Google search of "brain training games" reveals a zillion options, but perhaps the most credible of them all (or at least the most widely known) is Lumosity. The game's puzzles and exercises are designed to help improve your memory and other areas of critical thinking. Lumosity started as a web tool, expanded to an iOS app, and recently launched on Android, so you can get these brain-training benefits across different devices.
The creators of Lumosity have collaborated with researchers around the world to build this program as part of what's called the Human Cognition Project. Seven studies have been published since 2007 that show Lumosity's benefits, so it's pretty legit.
Even without studies and results, Lumosity feels legit. Because some of its puzzles require you to work as fast as you can, I sense my focus sharpening as I get into the grove, and instantly know if I made a mistake. It makes me want to go back and correct it—not just to adjust my score, but because I know that blue triangle didn't match the red square even though I said it did.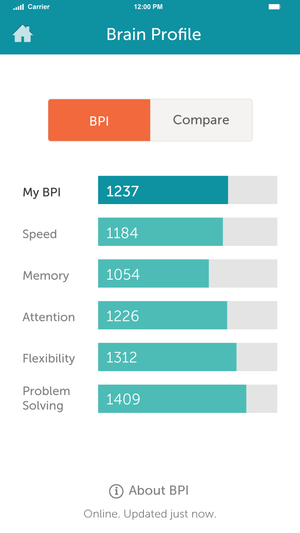 When getting started, you indicate the aspects of your memory, attention span, thinking speed, and other areas you'd like to train. For example, I've been working on learning new subjects at a quicker pace, reacting quicker, and improving my productivity. Lumosity then gives you a daily regimen of games that will help with these areas, and it tracks your progress over time.
Some of the games seem deceptively simple, and that's kind of the beauty of Lumosity. It asks you to do tasks that seem like a no-brainer—match shapes, swipe in the direction that an arrow is pointing, create a path on a grid that hits certain points—but when you put speed in the mix, it becomes an entirely different experience. Working at a fast pace really tests my memory and forces me to keep cool under pressure of a time constraint. Playing these seemingly simple games actually shape habits that have real-world benefits.
The app for Android and iOS only lets you play a certain amount of games per day if you don't want to pay, but subscribers have access to an array of features to help you reach your goals faster, and that let you set even higher goals. However, I find that just a few minutes of play a day is enough to keep me engaged and attentive.
Lumosity is available now in the iOS App Store and Google Play Store.