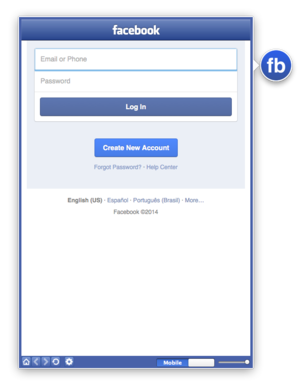 Sometimes, the best utilities aren't something you necessarily can't live without, but a little tool that makes your overall computing experience better. Head for Facebook is a tiny little circle that lives on a corner of your screen and, when clicked, reveals the Facebook.com website in a Web view (mobile or desktop), blurring out the rest of your desktop. Another click, and the website disappears.
Given that Facebook has no desktop client, Head is a nice way to separate your social media interactions from your day-to-day Safari or Chrome use. I like it because, like my Twitter client, it's an app I can check on regularly scheduled breaks, rather than having a tab on your browser distracting you from otherwise productive tasks. (And I don't even use Facebook all that often—imagine how useful it could be if that's your primary social networking service!)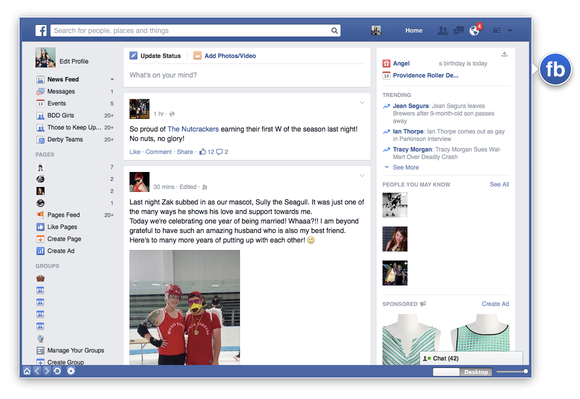 Unfortunately, the app only provides one Web view—there's no way to open up multiple Facebook tabs within it. But I find that it actually adds to the charm, keeping you focused on a single aspect of the social networking service.

This review is part of Macworld's GemFest 2014. Every weekday from July until September, the Macworld staff will use the Mac Gems blog to briefly cover a standout free, low-cost, or great-value program. You can view a list of this year's apps, updated daily, on our handy GemFest chart, and you can visit the Mac Gems homepage for past Mac Gems reviews.
Want to stay up to date with the latest Gems? You can follow Mac Gems on Twitter or on App.net. You can also subscribe to the Mac Gems RSS feed.