At a Glance
Expert's Rating
Our Verdict
If you're a hard-working rock band, a tough flight case is de rigeur for transporting precious instruments and equipment around the world. NSP Direct—trading as The Flight Case Company and branding its products as NSP Cases—is known for its durable cases for shipping AV equipment, but the company also makes a kit for protecting the similarly precious Mac computer in your life.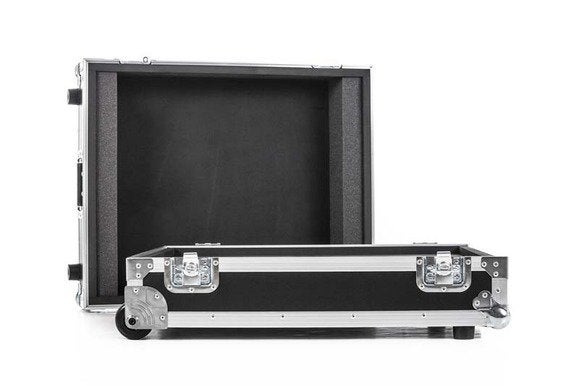 I looked at the Flight Cases for iMac. They take the familiar flight-case style of sober black boxes with toughened aluminium edges and reinforced metal corners that can withstand the external battering of transport by plane, truck, and car.
Inside is high-density foam, custom-shaped to fit the iMac. The foam has shockmounting properties and is tear-resistant to ensure longevity after frequent use.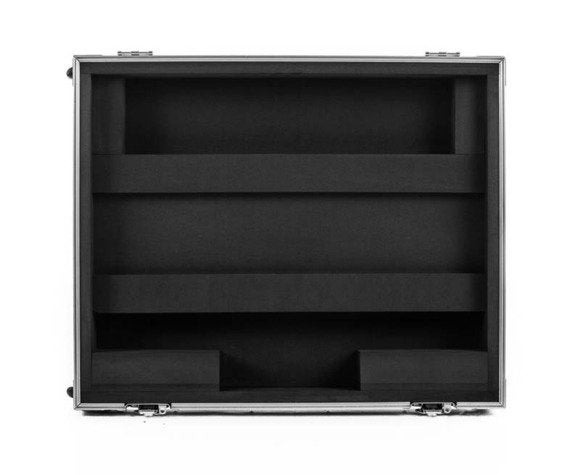 The main carcass of the case is 6.5 mm hexaboard, a heavy-duty birch plywood, finished with scratch-resistant black phenolic wrap. Metal extrusions are 1.5 mm-thick T6 6063 grade aluminium, the standard-issue fitting for quality cases.
Closing clasps are of the Penn Elcom industrial spring-loaded type, which you revolve to fasten. These can be secured by padlock if required.
Solid thick rubber feet are attached to the bottom of the case, when laid flat; and two on the bottom when the case is stood upright. Opposing these feet are a pair of wheels, and with the help of a collapsable handle on top the entire case can be simply wheeled like an armor-plated shopping trolley.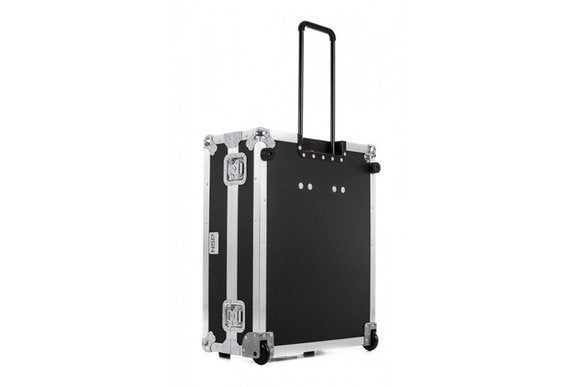 When Apple introduced the current thin-screen style iMac in late 2012, the iMac kept the same essential shape and size. The cases offered by NSP Cases will fit either version of Apple's classic all-in-one, with an additional removable foam shim included to secure the new thinner model within the same case.
Bottom line
The Flight Case for iMac is impeccably designed and assembled, leading us to recommend without hesitation these sturdy containers. They'll keep your iMac protected while on the road.
Note: When you purchase something after clicking links in our articles, we may earn a small commission. Read our affiliate link policy for more details.