For creative professionals—especially those with work that involves a social media or online content component— FilePane ( Mac App Store link) can be a true timesaver thanks to its quick access to various helpful actions via a handy and inventive drag-and-drop approach. It's an app that works not only with files on your desktop or within Finder windows, but also images and text on websites and in documents.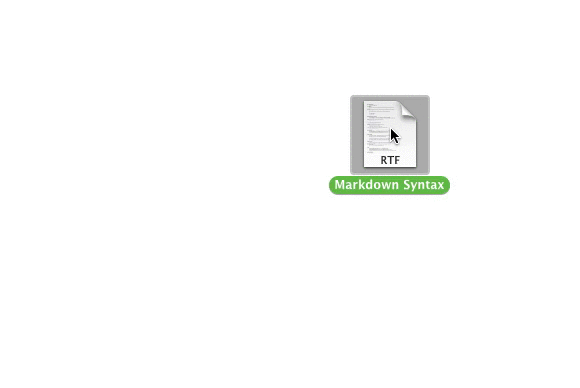 Clicking and dragging any file on your Mac, along with any image or text, prompts a Drop Here button to appear nearby on the screen. Dropping the selected file or item atop that image pulls up a tiny command box with a handful of icons that correspond with actions. You'll be able to quickly resize an image (and maintain proportions), print a file, create an archive or PDF file, send a file via email or AirDrop, or even post something to Twitter or Facebook—and there are a few other small tasks available from that box.
Granted, the scrunched, text-light interface takes some getting used to, not to mention some trial and error experimentation to learn which image corresponds with which task. Early on, I accidentally made a tiny Twitter logo my desktop background, but at least I never made that mistake again! Additionally, the pop-up box tends to disappear with any quick movement of the mouse, so you may fumble through a couple of prompts while sorting files.
While none of FilePane's abilities are exclusive functions that cannot be repeated elsewhere, having them all handy via a quick drag-and-drop move (or a keyboard shortcut) makes these tasks much easier to pull off, and can help streamline your workflow. It takes some getting used to, but being able to cut out steps and work both smarter and harder is certainly worth a few bucks.

This review is part of Macworld's GemFest 2014. Every weekday from July until September, the Macworld staff will use the Mac Gems blog to briefly cover a standout free, low-cost, or great-value program. You can view a list of this year's apps, updated daily, on our handy GemFest chart, and you can visit the Mac Gems homepage for past Mac Gems reviews.
Want to stay up to date with the latest Gems? You can follow Mac Gems on Twitter or on App.net. You can also subscribe to the Mac Gems RSS feed.