I do a lot of shopping in physical stores, and I also like to shop online. The one place I don't really like to shop? My iPhone. Browsing isn't that great, completing purchases sucks, and finding what I actually want requires jumping around in various apps. Shopping is something I usually do at home, on the comfort of my laptop.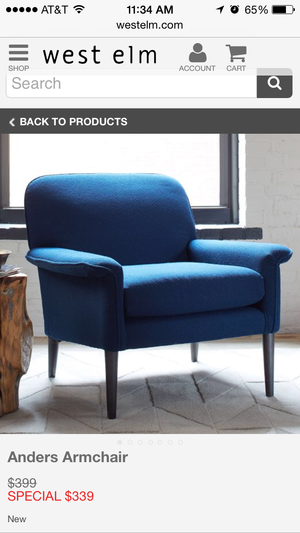 But SnapUp hopes to make mobile shopping less messy and more of a seamless experience, starting with building your shopping list. This app takes a function that's probably already part of your mobile browsing process—the screenshot—and turns it into something you can actually use.
If you're browsing on any website or app on your phone, and you come across an item you might like to buy, just take a screenshot of it to save it to your SnapUp cart. (You can take screenshots by pressing the iPhone's Home and Sleep/Wake buttons at the same time.) As long as your snap includes the item's name, image, and price, SnapUp can do its magic: It turns these snaps into a shopable list.
SnapUp sorts your items by category, and requires you to go in and tag each item with the right category. It suggests a few basics to get you started, but you can update these lists if you need more in-depth classification—for example, if you're furniture shopping, and you want to separate out the armchairs from the rest of the furniture you've saved. It also notifies you when an item in your shopping list has a price drop, which is a perk for deal hunters.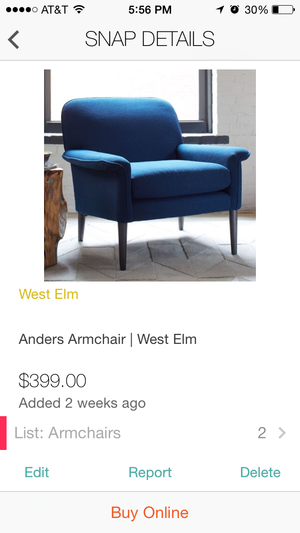 The one thing I really wish SnapUp did better was handling the checkout process. Although your snaps contain a purchase button, SnapUp directs you back to the original vendor to complete your purchase. It makes sense, but that means I still have to enter my credit card and shipping info on a tiny iPhone screen. I'd love to just enter this info once and store it in the app, then somehow connect it to the actual checkout carts.
Another thing that can be a bit finicky is SnapUp's ability to sort shopping screenshots from other screenshots. For example, I often take screenshots of other apps and games I'm testing for work, and SnapUp will pull those in and try to extract their non-existent shopping info. You can delete them, of course, but that sometimes means a lot of sorting.
SnapUp still has to solve the checkout problem, but for building shopping lists and monitoring prices, it is top notch. It's available for free in the App Store for iOS devices.
Looking for more interesting mobile apps? Visit our App Invasion page for all past episodes.