Apple CarPlay is finally here—in a car that most of us will never drive.
Ferrari's long-anticipated roll-out of its iPhone-car interface slowly began on Monday, with the delivery of a CarPlay-equipped sports car (the model was unspecified) to an unnamed "client" in Italy. He might have looked something like the gentleman in this clip from a video released by Ferrari today.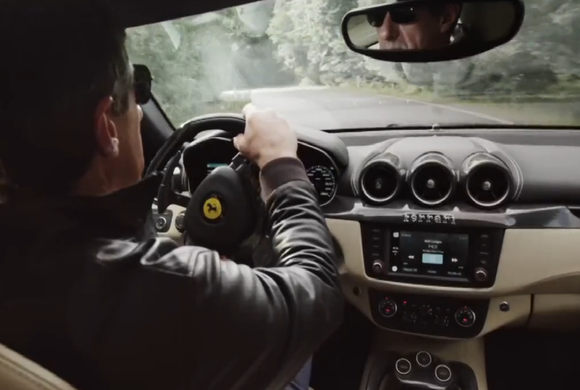 Honda, Mercedes-Benz, BMW, and Hyundai are among the many automakers that have committed to building CarPlay compatibility into new models. None of those have materialized yet, nor have the third-party installable units from Alpine or Pioneer. Ferrari beat them all across the finish line.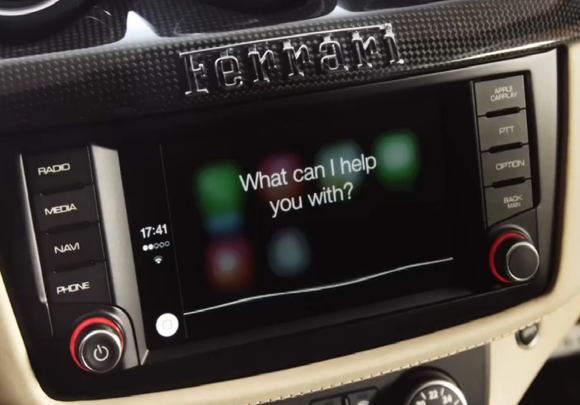 Now, the availability of CarPlay is unlikely to cause a stampede on Ferrari dealerships. Most of us need to carry more than one passenger at least some of the time. Most of us also need things like trunk space to enjoy our cars fully. Also, some of us would rather not pay outrageous sums of money for regular maintenance on our vehicles.
Still, it's good to see Apple CarPlay is finally out in something. The promise is enormous: It would be great to be able to plug your iPhone into your car's infotainment system and use your email, messaging, navigation, and other apps safely from a central display.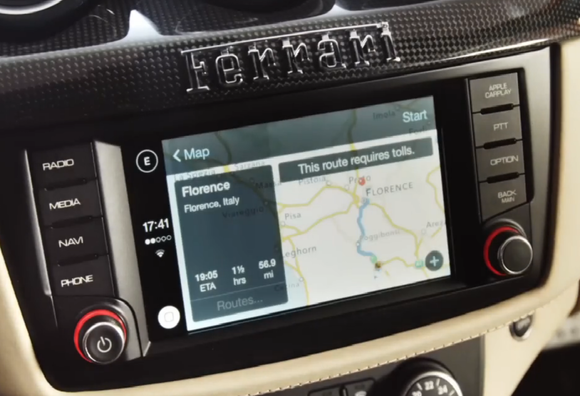 The CarPlay implementation will vary from car to car. In the Ferrari's case, the display is a touchscreen. Mercedes-Benz does not use touchscreens in its cars, however, so its use of CarPlay will rely more on voice control. In the prototype we saw earlier this year, there was a hard button on the console to summon Siri, plus the infotainment system's touchpad and dial.
If nothing else, with Ferrari crossed off the list, the next CarPlay-enabled car to come out just might be in a price range that's within reach of regular folks.