Apple's event in Cupertino on Tuesday wasn't all about iPhones. CEO Tim Cook also took the stage to launch the company's new wallet-killer technology, Apple Pay.
It's a new payment system that works using NFC (near-field communication technology), so all you have to do is hold your phone to a sensor at the cash register, then use TouchID to complete the purchase. Apple Pay will be exclusive to the iPhone 6 and 6 Plus, because the new phones are equipped with the requisite NFC radio antenna.
Apple is also opening an Apple Pay API to developers in iOS 8, and will officially launch its wallet replacement as an update to the new OS next month.
Other NFC-based payment systems have emerged in recent years with their own ambitions of replacing your credit cards, but they haven't met with great success. Google Wallet was designed to do something similar to Apple Pay for Android phones, but wireless carriers shunned it in favor of backing their own NFC-enabled Softcard app (formerly known as Isis).
"Most people that have worked on this have started by focusing on creating a business model that was centered around their self-interest, instead of focusing on the user experience," CEO Cook said during the event. "We love this kind of problem. This is exactly what Apple does best. And so we've created an entirely new payment process."
Security and privacy features
To get started with Apple Pay, you'll use a credit card on file with iTunes or add another one by taking a photo of it with your new iPhone. You verify the card, then store it to Passbook. If you're concerned about the safety of your private information (particularly in light of the recent celebrity photo hack, Apple Pay has a variety of security features baked in to make the new process a little less scary.
The company doesn't store your card number on your phone or in iCloud. Instead, Apple uses what it calls the "Secure Element," an encryption method that disguises your payment information. Apple Pay generates a number for one-time use—and the same goes for the security code on the back of your credit or debit card. When you hold your phone to a store's NFC sensor to pay, the cashier can't see your card number, security code, or even your name. Apple Senior Vice President Eddy Cue said Apple doesn't see or store information about your transactions, so it doesn't know where you're shopping or how much you spend. All of your information is yours.
Additionally, with Apple Pay, if you lose your phone and are worried about someone using to pay for thind, you can shut down payments from that device using Find My iPhone.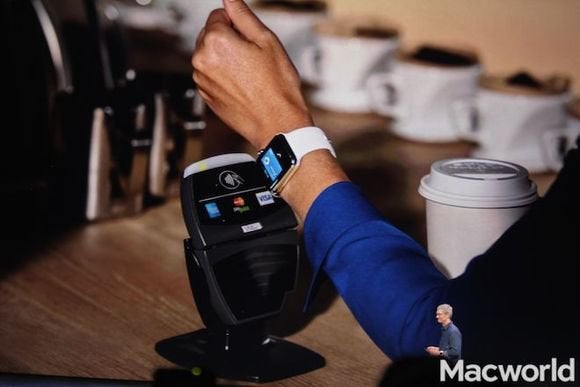 Where Apple Pay works
NFC isn't exactly new technology, so some 220,000 stores already have tech in place to accept Apple Pay. You'll be able to use the iPhone 6 or 6 Plus at your local Macy's, Whole Foods Market, Nike, Subway, McDonalds, Disney, and, of course, Apple stores.
But Apple Pay isn't just a way of replacing physical cards—it's also aimed at streamlining online shopping. Integration with OpenTable, Starbucks, Groupon, Seamless, Uber, Chipotle, and a slew of other partners means you can skip entering payment details in an app that works with Apple Pay.
Apple is working with credit card companies American Express, MasterCard, and Visa, and the largest U.S. banks (Bank of America, Chase, USAA, and Wells Fargo, among others) to cover its bases at launch.
Apple Pay will also work with the Apple Watch when the $349 wearable ships early next year.
Apple Watch Edition (Series 1)
Apple Watch Sport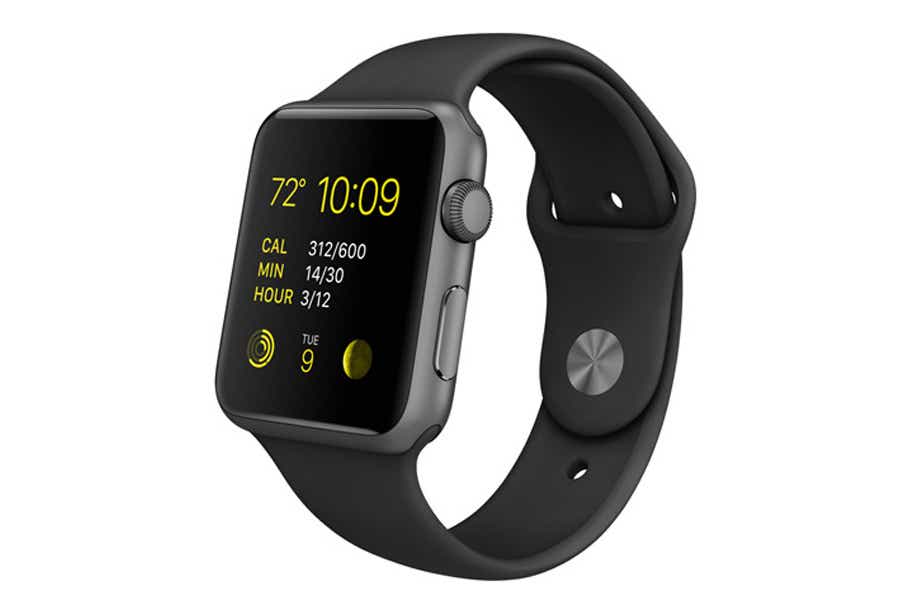 iPhone 6
Price When Reviewed:
$199