You've read the review. You're ready to upgrade. But which iPhone should you get—the big one or the really big one? Since Apple's never made a phone with a screen larger than 4 inches, dedicated fans might not have even handled a huge-screened monster phone like the 5.5-inch iPhone 6 Plus. How do you know which is the right size for you?
It's completely fine to sit out Friday's on-sale date until you get a chance to hold both phones for yourself—the decision is highly subjective, after all. We weigh in below, and we also quizzed some of our best friends at Greenbot and PCWorld about the big Android and Windows phones they've been using day in and day out for over a year. What wisdom do they have for us on the perfect screen size for a phone?
Go big or go home
Melissa Riofrio of PCWorld: I have an iPhone 5s, just 4 little inches, because I had to get one for my job. I think it's way too small, and I actually get teased about its size by office bullies. I wish it were bigger. I don't put my phone in my pocket (that seems like a recipe for disaster, or if nothing else, unnecessary wear and tear), so I don't care about the size for that reason. I want space—for reading and viewing things, and for a bigger touch keyboard. A 5.5-inch screen would be great. I'm seriously considering eating the contract on my 5s so I can get a 6 Plus. About time, Apple.
Jon Phillips: My LG G3 has a 5.5-inch screen, and it's the perfect compromise: Large enough to deliver an impressive video window and a generously sized keyboard, but still small enough to fit in my front pocket. I would never go smaller at this point—5 inches would be annoying, and 4.7 would be out of the question. I still use my iPhone 4s for podcasts and fitness apps, and its 3.5-inch screen evokes a children's toy. Going to modern screen sizes is a huge—and long overdue—step forward for Apple.
Leah Yamshon: I have an iPhone 5S (4 inches), but my secondary work phone is (was?) a Samsung Galaxy Note II, which clocks in at 5.5 inches. I adopted the phone when I went to Barcelona for MWC in 2013, and at first I was appalled by how gargantuan it is. However, after using the phone exclusively for 10 days, I grew to kind of love it. It fits in the back pocket of 90 percent of my jeans. It fit in my jacket pockets and all of my handbags. And I love having all of that screen real estate. Apps shine with more space, makes reading email is much easier, and of course the video situation is much better. Going back to my old iPhone 4s at the end of that trip made my iPhone seem uncomfortably small. Even the iPhone 5s, which is a perfectly nice size, seems a little too cramped now that I've used something bigger. When I upgrade, I'm probably going for the iPhone 6 Plus.
Smaller is sweeter
Susie Ochs: Like Leah explains, once you go big it's hard to go back. My iPhone 5 made the iPhone 4s seem tiny. Then I reviewed Amazon's 4.7-inch Fire Phone, and I really liked the size. Videos are a big reason why, but I do a lot of reading on my phones too, and I'm always nudging the text size up a little from the default. So a bigger screen lets me read comfortably without squinting or turning the page every other sentence. I preordered the iPhone 6, and I'm looking forward to its rounded edges fitting my hands, but to be completely honest, screen size wasn't the biggest factor: Getting a 64GB iPhone 6 for the same price as a 16GB iPhone 6 Plus was just too good a deal to pass up. After all, that Apple Watch is coming…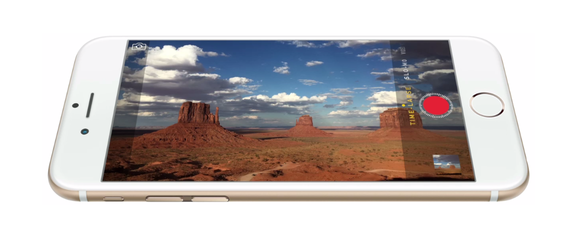 Jason Cross of Greenbot: The correct screen size and resolution for a phone is right about 5 inches, give or take a few tenths, and 1080p. It's big enough to make watching video pleasurable, make touch targets and keyboards larger and easier to use, while still fitting in your pants pocket. It's small enough to hold and use with one hand, if your phone is well designed with thin bezels. At a resolution of 1920×1080, it perfectly matches HD video content, content made for HDTVs (video games), and has enough pixel density to create razor-sharp text and fine lines on maps without wasting a lot of power and expense on excessive resolutions like 2560×1440. You can hold and handle it like a camera without that "hey this jerk is taking photos with his tablet" effect, too.
Chris Breen: I spent the last several weeks installing the iOS 8 beta on a variety of devices, and I admit that when I picked up my now-retired iPhone 4s I was reminded how good it felt in my hand. Also, while my hands and fingers are hardly puny, I found I could more easily operate that phone with a single hand. That's not to say that my current phone, the iPhone 5s, is ungainly. It just takes a little more effort to operate without the assistance of a second set of digits. I understand that a smaller phone goes against the current trend of making them larger to the point where they can serve as small tablets, but for such a thing to be truly useful to me, it would have to be the size of a large tablet. And I already have one of those in the form of my iPad Air. Bigger may be better in some respects, but I can't help thinking that we made every effort to get away from huge mobile phones in the '90s.