There's a new disappearing message app in an already crowded market, but this one isn't from a Snapchat-like startup. Yovo has some of the same features—namely the self-destructing photos—but unlike its rival, the new iOS app's roots are in serious DRM tech.
Yovo is shorthand for "you only view once," but the app is a bit more flexible than that. You can set a timer that lets your recipients see your message for up to 24 hours. You might be wondering: What about screenshots? That's where Yovo's parent company, ContentGuard, has some experience. ContentGuard spun off from the Palo Alto research center Xerox PARC, working on DRM tech to protect user-generated content. For Yovo, ContentGuard came up with a way to scramble your photo when someone tries to take a screen capture.
How it works
You can share a photo on Yovo in three ways: On your Yovo timeline, which your friends can see, in a private Yovo message, or with the broader world (email, text, social media). When you share a photo to Twitter or Facebook, Yovo will send out a link that your friends can open within the app to view. There's no Web-based viewing option yet, but the company is working on it.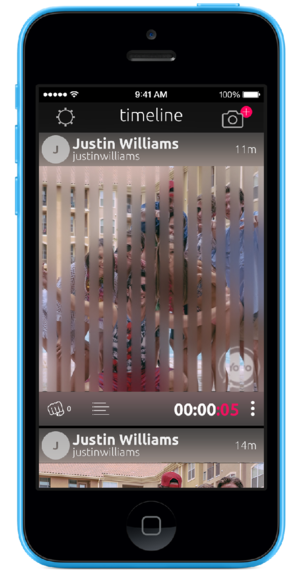 You can blur part or all of the photo before sending. After choosing a blur percentage, add what ContentGuard calls the D-fence filter, which looks like a blurry fence scrambling your image—that's what would-be creepers will see when they try to take a screenshot.
There are other security measures, too, like encryption and immediate flushing of expired Yovos from the company's cloud. ContentGuard chief product officer Scott Richardson said in a recent interview that the app's security push makes it easier to let people share their Yovo images. That's how people will discover the app—when their friends share Yovos to Twitter or Facebook.
"Our aim is to be a fun app and helping solve the screen capture issue—we think that has a certain appeal with users," Richardson said.
There's no traditional onboarding process, so you won't give Yovo access to your contact list or Facebook account. ContentGuard is zagging away from Snapchat's creepiness and hoping that people will be open to yet another ephemeral messaging option.