A new report suggests that Apple may stop selling Fitbit devices online and in their retail stores sometime soon. According to Re/code, who originally reported this story, the Fitbit dismissal will happen to make room for its own soon-to-launch wearable, the Apple Watch. Fitbit's lineup of wearables track steps, workouts, and other health metrics, which the Apple Watch will also do.
Apple has yet to comment on this report, so it's unclear why Apple is targeting Fitbit specifically—currently, the Apple Store carries other third-party wearable devices from Nike, Jawbone, Withings, and other brands. However, it appears that Apple and Fitbit may have had a rocky relationship as of late. Last week, Fitbit announced that the company had no current plans to integrate its fitness devices and corresponding app with Apple's HealthKit.
Instead, Fitbit is collecting data about HealthKit along with user feedback about what kind of HealthKit functionality they'd like to see, leaving room for a possible update down the road. HealthKit allows all of your health-related apps to communicate and share data with each other, and lets users check out all of their activity through Apple's centralized Health app.
"It is an interesting new platform and we will watch as it matures, looking for opportunities to improve the Fitbit experience," a Fitbit forum moderator said. "At the moment, we're working on other exciting projects that we think will be valuable to users."
Why this matters: There haven't been any other reports of Apple possibly ditching third-party fitness wearable devices from its retail stores, but this wouldn't be a surprising move for Apple to make in the future. Once the Apple Watch launches in 2015, perhaps we'll see a slow trickle of other devices that will no longer be sold in the Apple Store. Or, Apple could simply be deciding to only stock HealthKit-compatible devices to strengthen the HealthKit ecosystem.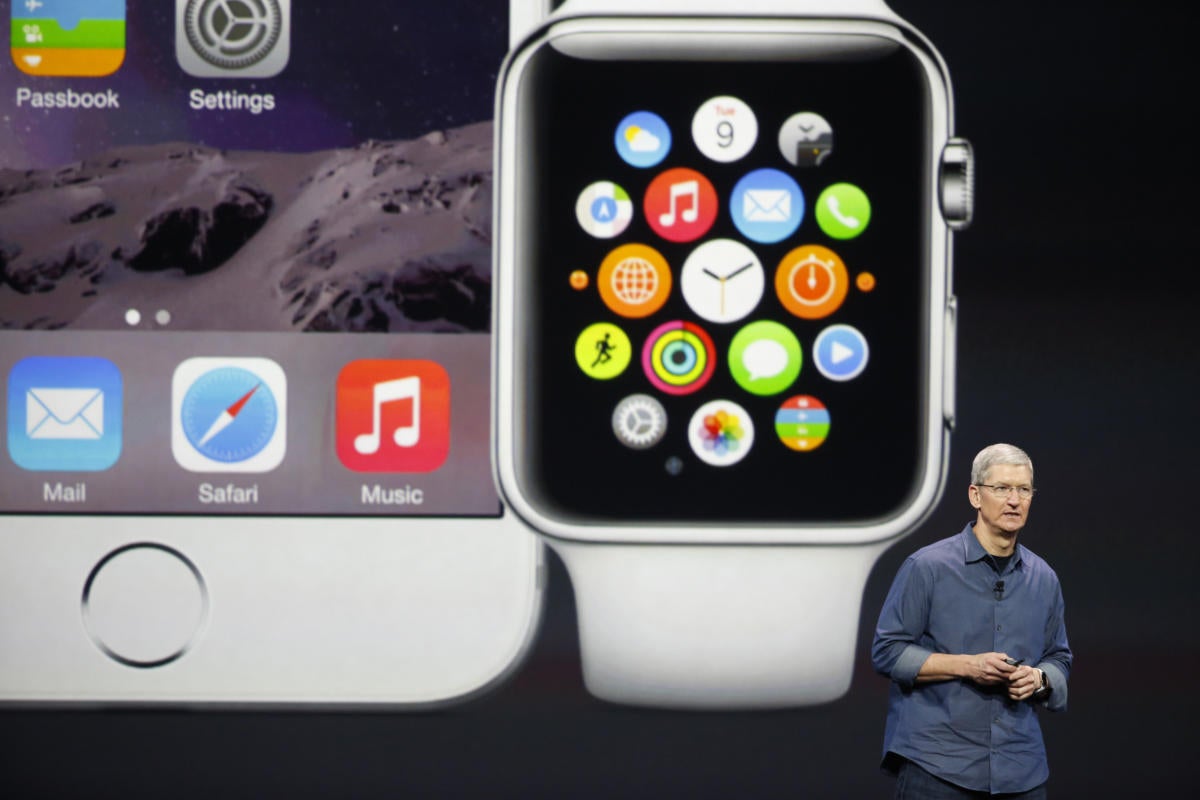 Fitness competition heats up
Fitbit's hesitation to make the HealthKit plunge was a bit of a head-scratcher, considering how much overlap there is between Fitbit and iPhone users. Other wearable device manufacturers have updated their apps to be HealthKit compatible, despite HealthKit's rocky start.
Re/code mentions that Fitbit claims about 70-percent of the fitness-tracking device market share, which technically makes it the Apple Watch's biggest competitor as an iPhone-friendly step counter. With no HealthKit integration, we're looking at two different device platforms: Apple's and Fitbit's. Fitbit's initial snub against Apple set the tone for their relationship, and Apple responded by heating things up.