The tea-leaf business isn't for the weak. One day you've correctly guessed the number of jelly beans in a Mason jar, and the next, you've too quickly pulled the trigger on the release date for a next-generation Apple TV.
Nevertheless, I'm going to double down on the as-yet-unannounced, next-gen Apple TV. And I'll do so because, upon events-driven further consideration, the Apple TV appears to be just one piece in a larger, unfinished puzzle.
Piece one: The HomeKit hub
I believe the Apple TV has a lead role to play in Apple's HomeKit strategy. Specifically, it will act as a hub—a kind of traffic cop for the various smart devices in your home.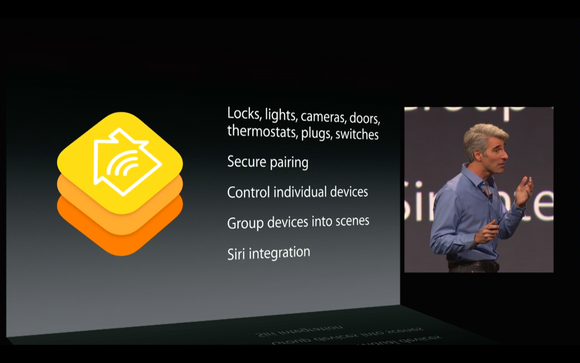 The benefits are obvious. First, with local control you needn't maintain an Internet connection to take advantage of your various devices. Just log into them through your Apple TV, and you're in command.
Secondly, any information generated by these devices can remain on the Apple TV, rather than be spit out to dozens of companies across the globe. The Apple TV can encrypt any communications and transmit data that is almost entirely anonymous.
Finally, the Apple TV is always on, so you might as well give it something to do. While your computer could run a smart home, it makes little sense to keep your computer running 24 hours a day just so it can relay the occasional home-centric message from one device to another.
Dropping the other shoe
This is a good start, but it's not a complete picture. If you glance around a typical home you'll find very few devices that can take advantage of HomeKit—perhaps a thermostat, security system, and lighting controls. Apple has yet to get widespread buy-in from smart-device manufacturers, so for most of us, the Internet of Things remains an annoying buzzphrase rather than reality.
Another vital piece is the controller. You can trigger any number of actions from an iPhone or iPad. But once we get home, many of us drop our iPhones on the kitchen counter and leave the iPad jacked into the outlet next to the bed. Behold the unanticipated and annoying future of smart-home control via mobile device: "Honey, have you seen my iPhone? It's really hot in here!"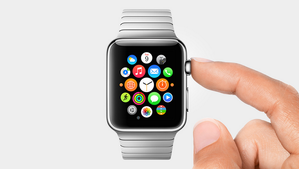 Suppose, instead, you had a device that was always with you. Something wrist-mounted, for example. Better yet, imagine the Apple TV and Apple Watch had the kind of relationship where certain events would occur with no more input from you than walking into or out of a room.
But we have no Apple Watch—and won't, until 2015. And so, as I give my tea another swirl, I gaze again at the leaves and offer this revised prediction: When HomeKit is fully baked and we have the Apple Watch on hand (or wrist), a new Apple TV won't be far behind.