Apple TV has never followed a predictable update path. Officially unveiled alongside the iPhone in January 2007, it has had just two revisions to speak of during its lifespan, and aside from a quiet silicon swap last year, there hasn't been any movement on the Apple TV front since March of 2012.
But the industry around it hasn't been nearly as stagnant. In the two and a half years since the third generation of Apple TV landed, we've seen a veritable explosion of streaming devices and services, with various sticks and boxes all promising to deliver high-definition content to our televisions. Apple TV has kept pace by adding channels and occasionally refreshing its software, but there's one main problem: All of these boxes, up to and including Google's new Nexus Player, pretty much do the same thing. Sure, some have a slightly better selection of channels and others play games or offer tighter integration with the particular ecosystem they serve, but when it comes to actual television, none of the digital media players have managed to break the stranglehold cable companies have on our consumption of broadcast content, leaving so-called cord-cutters to pick through the scraps.
But now there's a major crack in the blockade. You might remember a rumor earlier this year that Apple was in talks with Time Warner and Comcast–currently in the final regulatory steps of a blockbuster merger–about expanding the capabilities of Apple TV. At the time it seemed like a pointless endeavor, but now it appears as though those talks have begun to bear fruit. Time Warner-owned HBO announced Thursday that it will launch a standalone, broadband-only subscription for its HBO GO streaming service, giving people access to the holy grail of premium content without needing a cable subscription (or a friend willing to share their password).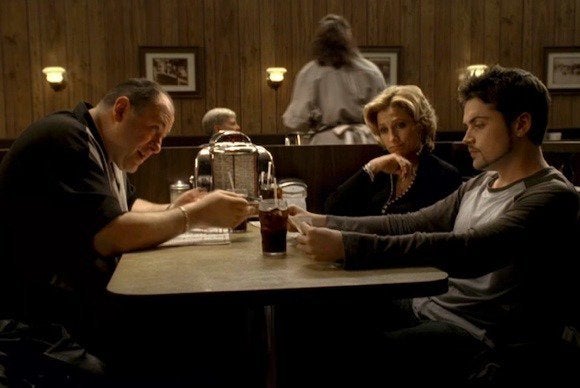 We can assume that this new HBO Go service won't be exclusive to Apple TV–Tim Cook would never have allowed such a cavalier announcement, particularly not on the eve of an Apple event–but that doesn't mean it won't be integral to the future of the device. Ever since Steve Jobs cryptically told biographer Walter Isaacson that he had "cracked" the code for an "integrated television set," we've been patiently waiting for the ultimate Apple solution. And it may be nearly here.
At the time, Jobs was talking about building "the simplest user interface you could imagine," something that effortlessly synced with all of your devices. There's nothing necessarily complicated about today's Apple TV, but getting to the point where you can watch what you want still requires a series of steps: finding the app, searching for the show, checking login credentials, etc. Jobs's dream was to sit down and instantly start watching what you want, and the new HBO Go service brings it that much closer to reality.
The industry is finally coming around to his way of thinking; like the iPod and the iTunes Store, programming on Apple TV needs to be on-demand and à la carte to be truly simple and satisfying, not tied to a provider that may or may not let you watch via an app. There're still plenty of hands left to be shaken, but now that Apple has a major player in their court, getting other networks on board should be that much easier.
Once the content is there, everything else will fall into place. By taking the various middlemen out of the equation, Apple can work directly with the networks to integrate everything into a universal or Siri-style search mechanism that lets you instantly find what you need. There could be a master queue that shows you everything from Netflix, Hulu, iTunes and HBO that you want to watch. Or your Apple TV could automatically switch to the HBO Go app when Game of Thrones is about to start, via a reminder sent from your Apple Watch.
This is the moment Apple TV has been waiting for. For the past two and a half years, Tim Cook and Eddie Cue have been trying to sell content and cable providers on Jobs' simple, coherent vision. HBO Go is the first domino to fall. Now it's up to Apple to make sure the rest are properly lined up.