The dust is still settling after Apple's iPhone event, where we saw the stunning iPhone 6 and 6 Plus. Apple CEO Tim Cook said the phones broke sales records all over the globe. They're still sold out in every Apple store in New York City. (Believe me, I looked.) But the company's truly game-changing product of the year isn't a phone, or any piece of hardware. It's Apple Pay.
Apple built its reputation on stunningly beautiful, easy-to-use hardware and software. The iPod changed the way we listen to music, the iPhone changed the way we communicate, and the iPad changed the way we compute. OS X and iOS are both intuitive and aesthetically pleasing—and now they work together better than ever. But when it comes to services, Apple often falls short. Siri and Passbook feel like afterthoughts. Apple Maps was a complete failure. iTunes Radio…well, there's a reason why Apple bought Beats. Apple Pay is a different story.
When Cook took the wraps off Apple's mobile payments service last month, the financial world took note. The technology that powers Apple Pay, near-field communications, isn't new or particularly innovative. Android phones have come equipped with NFC for years. But Apple sat out the NFC trend, waiting for the right time to turn the iPhone into a wallet. That time is now.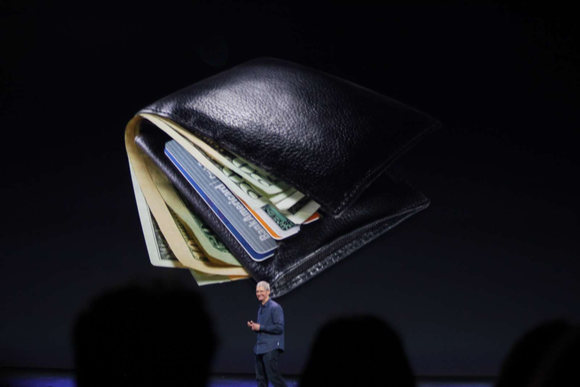 Timing is everything
Google introduced its mobile payment app Wallet in 2011 as a tap-to-pay service for Android phones. The company was three years ahead of Apple, yet Android users aren't any closer to using their phones to make purchases. What's the hold-up?
Well, Google Wallet only works when an NFC-equipped Android phone is near a terminal that accepts MasterCard's PayPass. But even if you have an Android phone with NFC, some carriers restrict your ability to make contactless purchases. Why? Carriers like AT&T and Verizon back another NFC payment system called Softcard, which launched last year as Isis Wallet and rebranded last month. Google struggled to get the ball moving on all fronts.
While Android phones were hamstrung with restrictions, Apple was biding its time as it nailed down partnerships with banks, credit card companies, and retailers. More than 500 banks and all major credit card companies are on board with Apple Pay. Convincing retailers to upgrade to NFC-compatible payment terminals isn't as hard a sell as it was a few years ago. Next year, all merchants will be required to install terminals that read chip-and-pin cards (which are already used in Europe) instead of conventional swipe cards to cut down on fraud. Those chip-and-pin terminals typically come with NFC baked in. Problem solved.
With partnerships in place, Apple just needed to introduce NFC technology in a device people had to have. The masses have long clamored for Apple to make bigger phones. With the iPhone 6 and 6 Plus, the company fulfilled two needs—mobile payments and supersized phones—in one go. And those phones broke sales records across the globe, ensuring that millions of people can use Apple Pay the moment it goes live on Monday.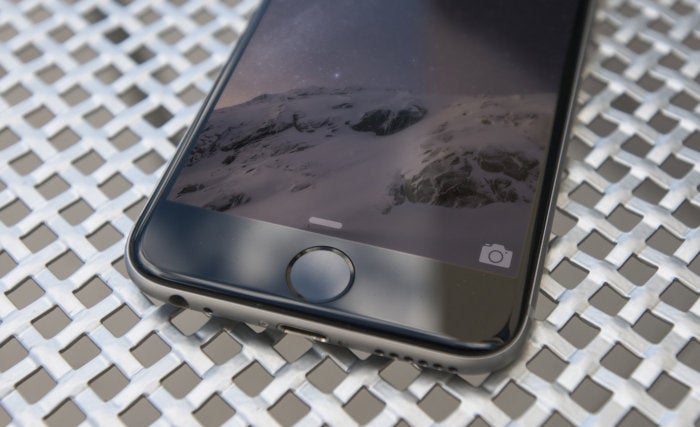 Why you'd use it
Just because Apple Pay is a main feature on the year's biggest phones doesn't mean people will use it. But Apple made the mobile payment system so seamless that not using it seems like a waste of a phone.
Apple Pay is hinged upon Touch ID—without it, you'd have to fumble with your phone to open an app and enter a PIN to verify your identity. After a few line hold-up incidents, you'd probably stop bothering with mobile payments altogether. (This is how Google Wallet works.) As you can see in the below video my colleague Susie Ochs recorded at last week's Apple media event, Apple Pay instantly wakes from a sleeping screen when you hold it up to the NFC reader. You choose a card and authenticate your purchase with Touch ID. It's dizzyingly fast.
Apple also has a slew of security features in place to safeguard your financial information. When you enter your credit or debit card number, Apple replaces that number with a unique token that it stores encrypted in what the company calls its "secure element." Your information is never stored on your device or in the cloud. As more and more merchants report security breaches, Americans have realized that their card numbers are always at risk. ApplePay's security sales pitch, which we detail in more depth here, is a convincing one.
Apple Pay is still in early days, but Apple is well-prepared for launch with solid security, ease of use, and hundreds of partners ready to hit the ground running.
This story was updated to reflect Softcard's launch last year.