Apple's just-announced tablets, the iPad Air 2 and iPad mini 3, haven't hit store shelves yet, but the early reviews are in.
After four days with the devices, most outlets were impressed by the slimmed-down iPad Air 2 but would recommend it only to owners of early-generation iPads. The iPad mini 3's slight update—a new gold option and Touch ID—weren't enough to win a ringing endorsement from any expert.
We'll be weighing in with our in-depth analysis and test results on both tablets, but until then, we picked out some of the best insights from our fellow journalists around the web: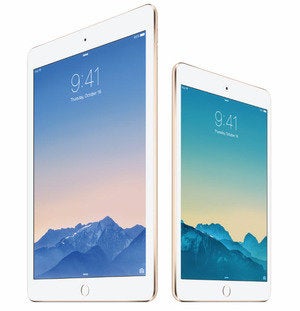 "I don't recommend that average iPad Air owners upgrade to the Air 2. But what about the vast majority of iPad owners who own older models? That's a different story. If you have an iPad 2, 3 or 4, the new Air 2 will make a big difference. Its thinness and lightness will be a dramatic change, and it will be faster and more fluid. However, here's the catch: Upgrading to last year's iPad Air would have pretty much the same effect, and that model is now, suddenly, $100 cheaper, starting at $399." —Walt Mossberg
"I said on Amplified last week that if all Apple did to the iPad was add Touch ID, I'd be happy—that's what they did with the iPad mini, and to be honest, I'm happy. They did much more than that to the iPad Air 2 and it's working perfectly for me. I will continue using both iPads because they both have a place in my lifestyle and workflow. At the end of the day, I still use the iPad Air for the larger screen, while I use the iPad mini when I go out for a coffee and need to be a bit more portable. That's not going to change any time soon." —Jim Dalrymple
"The new Air's display addresses one of my biggest complaints about previous iPads: You can finally see the screen outdoors. A thinner display with an anti-reflective layer means unless the sun is really beating down, there's no need to pitch a towel tent over the screen while sitting by the pool." —Joanna Stern
"As for the iPad Mini 3, Apple's other new tablet, I'd advocate skipping it. Unlike the Air 2, the new Mini has not been upgraded with Apple's latest processor. This means that internally, it is almost identical to last year's iPad Mini 2, which Apple is still selling for $299 and up. The primary difference is that the iPad Mini 3 has a TouchID fingerprint scanner and has one more color option, gold. (The 2 comes in just silver and black.) Unless you're going to be doing a lot of Apple Pay shopping or you're gaga for gold, it's best to save the $100 and go with the Mini 2." – Farhad Manjoo
"It's a thorough refresh, that not only makes it a nice year-over-year improvement over last year's iPad Air in just about every single regard, but arguably positions it above the iPhones 6 as the top-tier iOS device, period." —John Gruber
"It feels like Apple is so content with its commanding lead in the tablet market that it's willing to let the iPad's superlative hardware sell itself instead of figuring out new places for it to go. For better or worse, Apple's allowed the iPad to become the giant iPhone its critics have always insisted that it is, and in a world with giant iPhones that's a tough spot to be in." —Nilay Patel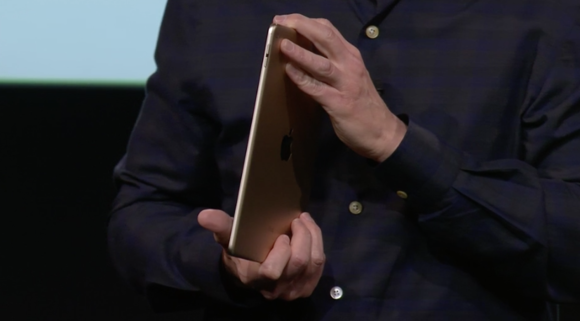 "With both the iPad Air 2 and the iPad Mini 3, the killer app remains…apps. 675,000 of them, to be specific, by far the most extensive, wide-ranging, imaginative, and useful selection available for any tablet platform. The App Store's riches keep both iPads comfortably ahead of even their nicest Android rivals; the race shows no signs of narrowing as the one between Android and iPhone has." —Harry McCracken
"In our video test, in which an HD movie plays through the life of the battery, the Air 2 squeezed out 11 hours and 15 minutes, significantly lower than last year's Air and about an hour short of the Samsung Tab S. That said, I'm using the Wi-Fi+Cellular version, so keep in mind that the Wi-Fi-only option should get longer results." —Brad Molen
"The iPad's head room for growth is significant. Based on the types of jobs that are extremely mobile and work done out in the field frequently, we estimate there are upwards of 300 million jobs, and growing, where computers are not used today because they were in the shape of a notebook or desktop. Yet this is where the opportunity lies to bring a computer in the shape of a tablet." —Ben Bajarin
"Ultimately, the iPad Air 2's biggest enemy isn't other tablets; it's a rising interest in big-screen phones or phablets that promise to do nearly as much." —Mark Spoonauer
Note: When you purchase something after clicking links in our articles, we may earn a small commission. Read our affiliate link policy for more details.