Facebook's move to spin off messages into a separate app was an unpopular one, but a success nonetheless. Facebook Messenger now has 500 million monthly active users, more than doubling the size of its base in the last six months.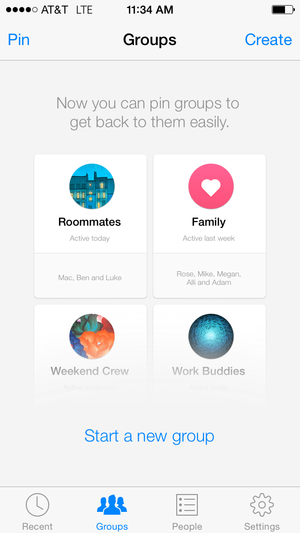 During that time, Facebook cut off access to in-app chat and began requiring users to install Messenger to send, receive, and read messages, which explains the sudden spike. Facebook CEO Mark Zuckerberg has said that people use Facebook Messenger in different ways than they use WhatsApp, the company's other messaging app. Between Messenger and WhatsApp, Facebook's messaging services now have more than a billion users.
"Messaging is one of the few things people do more than social networking," Zuckerberg said in a recent town hall-style Q&A . "In a lot of countries we'll see than 85 percent of people online use Facebook but maybe 95 percent, in some places 99 percent of people, will use SMS or send text messages. We thought that even though it was a short-term, painful thing to ask folks to use a separate messaging app, we knew we could never the quality of experience inside as just a tab in the main Facebook app. If we wanted to focus on really serving this well, we had to build a dedicated and focused experience."
WhatsApp easily sailed to 500 million users, but Messenger struggled to catch on because people felt no need to install the app when it was accessible within Facebook. Facebook tapped PayPal CEO David Marcus to take over Messenger in April, proving that the network had no plans to give up on its own messaging effort even as it paid billions for WhatsApp. Marcus also has years of experience in mobile payments, which Facebook is exploring as a way to make money off messaging.
Marcus also recently told Wired that he's exploring ways to make it easier forpeople to message with companies, though it's unclear what form that would take. Path had a similar idea, but their approach is decidedly low-tech: a stand-alone app called Talk that lets you message a business, except it really works by routing a message to a Path agent who then calls the business on your behalf. Let's hope Facebook takes a different approach.