I deleted Uber from my phone last night, and I think you should too. Let me explain why.
What happened
On Monday, BuzzFeed's Ben Smith posted a dilly of a scoop, quoting Uber's Senior Vice President of Business Emil Michael, who told a fancy dinner party of New York elite that Uber could spend $1 million to discredit its critics in the press, specifically PandoDaily's Sarah Lacy, who has written about the company's shady tactics and misogynistic culture. But Uber wouldn't be spending $1 million on damage control or positive PR—Michael boasted that the company could hire opposition researchers to dig into journalists' personal and family lives, and "prove a particular and very specific claim about [Lacy's] personal life," Smith wrote.
1/ Emil's comments at the recent dinner party were terrible and do not represent the company.

— travis kalanick (@travisk) November 18, 2014
Through a spokesperson, Michael claimed his statement was "wrong no matter the circumstance" but that it didn't reflect his or his company's views. (Because lots of people say things to a room full of big shots that don't actually reflect their views, right?) Uber basically said its judgement-impaired executive was blowing off frustrated steam and the company would never actually do that.
Why this is a problem
But Uber has a pattern of untrustworthiness, so its claim is hard for me to take at face value. Even more damning in the BuzzFeed article is that despite a company spokesperson's insisting that Uber has a policy against executives looking at individual reporters' travel data, this has actually happened—the GM of Uber NYC accessed BuzzFeed reporter Johana Bhuiyan's profile to make a point in an email exchange with her. And Forbes reported last month how Uber's "God View" (or a real-time map of Uber users' location) was used as a party trick, as chronicled by enterpreneur Peter Sims, who was basically publicly stalked for entertainment.
just got a call from @emilmichael asking if we could chat off record. i said no. readers and riders deserved to hear it. so he hung up

— Sarah Lacy (@sarahcuda) November 18, 2014
Even though Uber dialed back Emil Michael's gross comments— Michael apologized to Lacy via email and on Twitter, after she refused to have an off-the-record conversation with him when he called her—it's important to be able to trust a company that you're asking to drive you home late at night. From sloppy background checks to aggressive recruiting tactics to shortchanging drivers to mocking its own users, Uber has demonstrated multiple times that it's not worthy of my trust. (The Wall Street Journal has a great primer on all of Uber's shady behavior—grab some popcorn, as CEO Travis Kalanick might say.)
Deleting Uber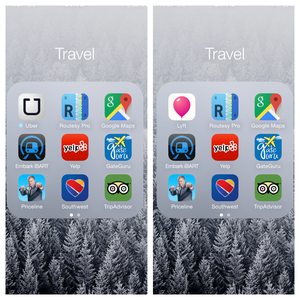 So I deleted Uber's app from my phone. I tried to log in to the website and delete my entire profile, but that isn't an option without contacting support manually and requesting a manual deletion. I filled out the support form and received a reply almost immediately.
Frankly, any app that stores your personal data needs to let you delete it—Uber has my credit card, phone number, email address, and stored data on every ride I've ever taken. Not letting me erase that info and walk away is another huge strike against Uber.
What to use instead?
Uber isn't the only ride-sharing app, although it can be hard for consumers and regulators to determine which, if any, has the best behavior. I've had good experiences with Lyft, which works pretty much exactly the same as Uber, and covers 62 cities and counting. The carpool version, Lyft Line, is very affordable, and the drivers have all been friendly. Lyft's reputation as a company isn't completely spotless—for example, it cancelled the Lyft Plus program after convincing drivers to purchase customized Ford Explorers, although the company did offer the drivers assistance including a $10,000 bonus or help selling the car. Disappointingly, Lyft also makes you email support to delete you account.
Sidecar is another option—I haven't tried it personally, but I'm installing it now. (It's always nice to have more than one of these apps on your phone, in case one is offering surge pricing, or just doesn't have cars in your area when you need a ride.) Sidecar's point of pride is that it lets you choose from a list of drivers, sorting them by lowest price, shortest time of arrival, or even what kind of car. It also has a ride-sharing feature to keep costs down. It's currently available in the San Francisco Bay Area, Seattle, Chicago, Los Angeles plus Long Beach and San Diego, Boston, Washington DC, and Charlotte.
Why not hail a cab?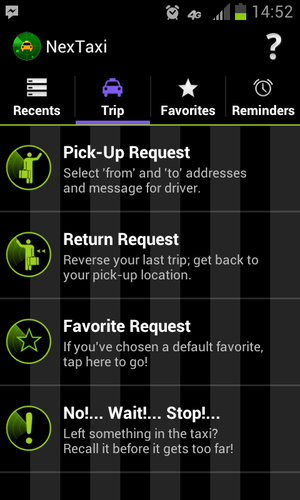 The reason I was first attracted to ride-sharing over simply taking regular taxi cabs wasn't just the convenience of summoning a car to my exact location—it was also the ease of payment. With a stored credit card, I just hop out, knowing the transaction is completed automatically. This is huge since I almost never carry cash, and the taxi drivers in my area are notoriously reluctant to take a credit card. (They claim the machine is broken, or try to talk you into swinging by an ATM on the way home—honestly!)
Cab-hailing apps like Curb (formerly Taxi Magic), NexTaxi, Flywheel, and Mytaxi let you store a credit card in the app so you can pay for your ride. Only they summon legitimate cabs, which are regulated by law. I've tried Flywheel and enjoyed how Uber-like the service was—especially since the cab drivers who use it clearly aren't afraid of technology and won't give me a hard time for not having cash.
What do you think? Is Uber's bad behavior enough to make you walk away?