Uber is in advanced-stage damage control mode to prove to the world that it actually cares about your privacy, but it's going to be an uphill battle. The good news for you: The end result will be a strict privacy policy crafted by a company so scared of running afoul of regulators and potential users that it will elevate standards for the entire industry.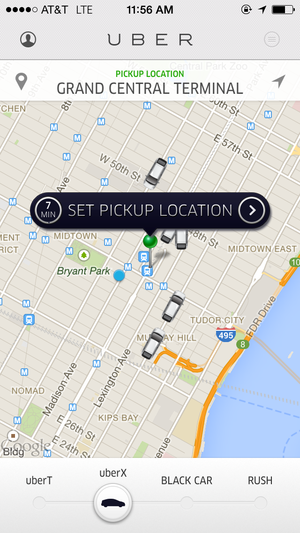 Uber's public relations crisis, which began with an executive threatening to investigate a journalist's private life in retaliation for a critical column, has snowballed into a user privacy debacle that has even Sen. Al Franken raising questions.
After the comments from Uber Senior Vice President Emil Michael were revealed on Monday, a BuzzFeed reporter said Uber accessed her user data without her consent while she was reporting a story. Well-known venture capitalist Peter Sims has also said that Uber trotted out his information at a company party to show off its "God View" of user activity. While God view, a real-time map of every active user in the world, isn't a close-kept company secret, this is the first time Uber is addressing the issue and making changes to its privacy policy.
Change is coming
Uber enlisted the help of Washington D.C. attorney Harriet Pearson, a former IBM VP who also served as the company's chief privacy officer. Pearson will comb through Uber's current privacy policy and advise the company to make changes (we're assuming).
"The trip history of our riders is important information and we understand that we must treat it carefully and with respect, protecting it from unauthorized access," the company said in a Thursday blog post.
But respect wasn't really high-priority for Uber until the company got caught. Drivers were able to access God View as recently as nine months ago,according to Motherboard, and higher-ups in local offices are usingtheir power to peer into journalists' trip history. At best, the company has been totally careless when it comes to privacy. The company is investigating the New York exec, but may soon find itself under investigation.
Sen. Al Franken wrote a scathing letter to Uber CEO Travis Kalanick this week with a list of questions about user privacy:
"Your privacy policy states that you may share customers' personal information and usage information with your 'parent, subsidiaries and affiliates for internal reasons,'" Franken wrote. "On what basis do you determine what constitutes legitimate 'internal reasons'? Why aren't these standards set out for customers?"
Franken demanded responses to his questions by Dec. 15.
All of this scrutiny is making Uber look terrible, but it's good for the app's customers, most of whom didn't realize the company could trot out their exact location in an Uber car on a map as a party trick.
Now you know. Other car-hailing apps are scrambling to prove which is the most anti-Uber. Uber's main rival, Lyft, put new restrictions in place on how andwhy employees can access user data, according to the Wall Street Journal. SideCar is reevaluatingits own privacy policy. Cab-hailing apps like Flywheel and Gett are pointing to their partnerships with regulated taxi companies as proof of how different they are from Uber.
Will the current scandal force Uber out of business? No. It's unlikely that anyone at the company will even be fired (or resign) over this week's dust-up. But Uber is under intense pressure to change its ways, and the current crop of startups who ask for your data and do little to protect it will have to follow suit or risk being compared to the worst offender.