Thanksgiving is just a few days away, and for many of us, that means entertaining family and cooking up a storm. This can be a recipe for stress, which is the last thing you need leading up to a long holiday weekend. Luckily, a little planning can make Turkey Day much more manageable—all you need is your iPhone or iPad and a few strategically downloaded apps. From party planning and invites to recipes and wine pairings, we've got you covered.
Party Planner Pro
If part of your Thanksgiving tradition is hosting a dinner party for a large group, Party Planner Pro ($5) is just the ticket to help you get organized. This app provides a single dashboard that lets you manage your guest list and RSVPs, seating chart, progress, and budget. You can also use it to plan your dishes and input recipes, as well as create shopping lists that you can easily print out or export. Plus, there's a collaboration feature, which offers a perfect excuse for you to delegate tasks (ahem, assigning side dishes) to others—because no one should have to cook 17 dishes all on their own.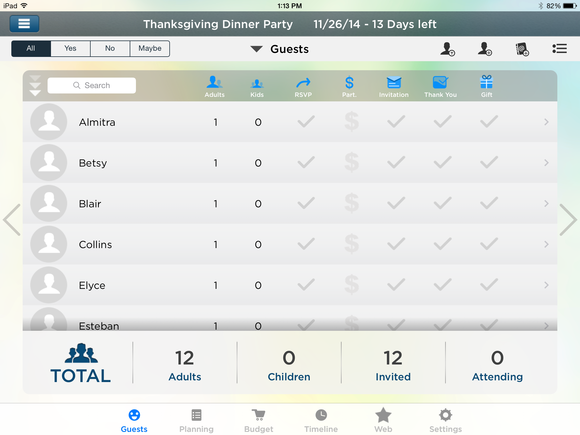 Paperless Post
No matter the size of the party you're hosting, the classy thing to do is let people know with some slick (and environmentally friendly) invitations. For that, there's Paperless Post (free). This app offers a slew of stylish cards, with a wide selection featuring festive Thanksgiving themes. Several of the invites are free, whereas others will cost you a coin or two (your first 25 are free; pricing varies from there). Feeling creative? You can create your own design with custom backdrops and fonts, and even insert photos direction from your Camera Roll. Paperless Post also lets you manage RSVPs, post comments and photos to your event page, and communicate with guests.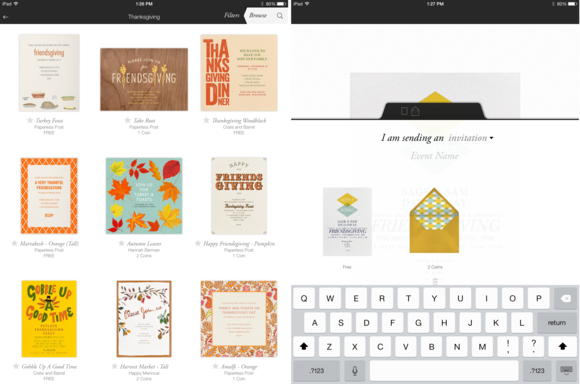 Thanksgiving: A Bon Appetite Manual
Once you've got the guest list down, it's time to dig into one of the best parts of any holiday celebration: Food. There are hundreds of recipe apps out there, but for this most gluttonous of Thursdays, you'll want Thanksgiving: A Bon Appetite Manual (free). As the name suggests, this free is dedicated to all things turkey and pie. It includes more than 100 recipes to inspire you, but my favorite part is the Menus section. Here, you can choose what type of Thanksgiving feast best fits yourself and your guests—Classic, Modern, Southern, or New Traditions—and be served with specific recipes to that end. The app also offers a variety of handy tips, how-to's, and videos to help make your feast-cooking endeavors as stress free as possible.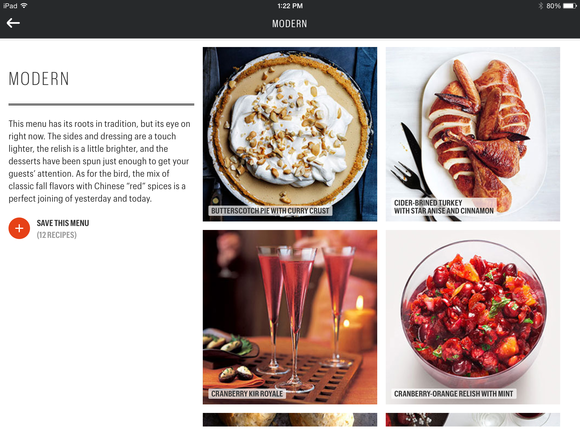 Food 52 Holiday Recipe & Party Planning Guide
Try hosting a dinner party with more than four guests and encountering no food allergies—it's a challenge. Food52's Holiday Recipe & Party Planning Guide ($4) is the perfect app to help you address that challenge. It offers a wide range of recipe collections, so you can search everything from gluten-free to vegan. Each recipe page has a beautiful photo, background on the recipe, and tips and notes from the chef (along with the usual ingredient list and directions)—many even include step-by-step slideshows.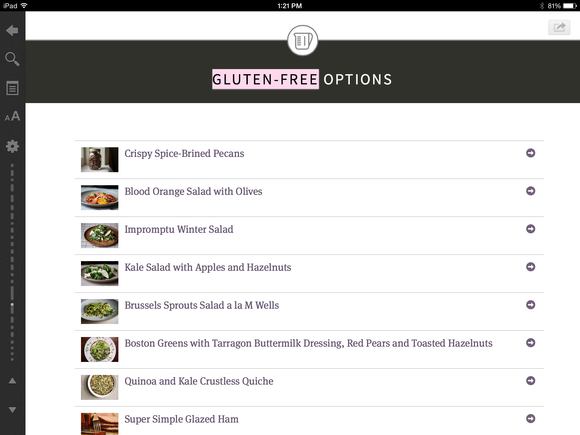 Total Wine & More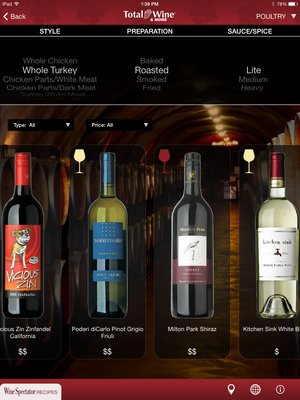 When you're hosting such a fabulous feast, one would hope your guests come carting the wine. Still, it's a good idea to have a few bottles on hand to pair with the starter, main, and dessert. To find the perfect pairings, download Total Wine & More (free), an app that provides recommendations based on the type of meat (or cheese) in any dish. You choose the style (such as whole turkey), preparation, and level of sauce or spice (from light to heavy), and the app will populate a selection of wines—both reds and whites—in a variety of price ranges. Each wine has tasting notes to further aid your decision.
Instacart
Planning a party and cooking for a group is already plenty of work—who wants to have to go to the grocery store on top of that? Great news: we live in an age where it's totally acceptable (and affordable) to have someone else do that for you. Give it a try with Instacart (free). This app connects to popular local grocery chains including Safeway, Costco, and Whole Foods and lets you fill in your shopping cart remotely. It then connects you with local shoppers, who can deliver your order within one hour (sometimes sooner). Your first order is free, with subsequent deliveries ranging from $4 and up.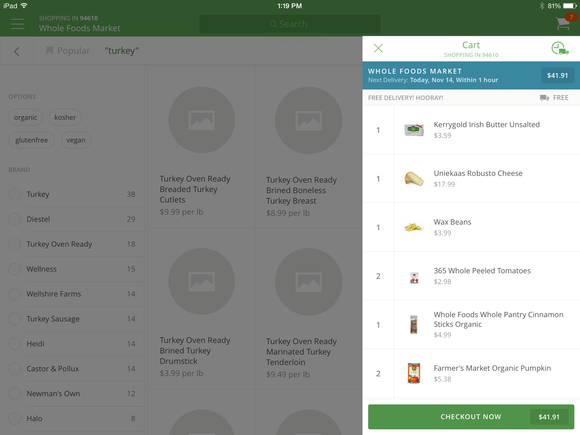 Hand Turkey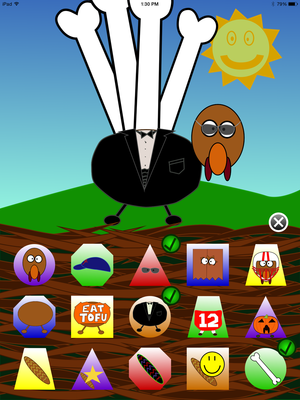 Now that you've got all your ingredients and are ready to get cooking, it's a good idea to keep the kids from getting underfoot. Download a few games, including Handy Turkey (free). This app lets youngsters create a turkey using their handprints and then decorate it with a variety of accessories and different feathers. They can also instigate a turkey stampede, rake leaves, and share their designs with friends. It's a cute game that's appropriate for the four to seven year old set. See? There's a little something for every member of the family.