At a Glance
Expert's Rating
Pros
Works at almost any credit card terminal
Detachable card lets you hand the payment to a cashier without surrendering your whole phone
Cons
Case itself is slippery and unattractive
Our Verdict
If you're an iPhone 5s user jealous of Apple Pay on the iPhone 6, the CardCase is currently the best option around—and it works in a lot more places.
Mobile wallets are finally starting to get some traction. Apple Pay is driving new interest in digital payments, but relatively few people actually have an iPhone 6. Even if you do, you're likely to find that Apple Pay far from universally accepted. It only works with a few major credit cards, and chains like Wal-Mart and CVS are shutting Apple out in favor of their own, proprietary payment system.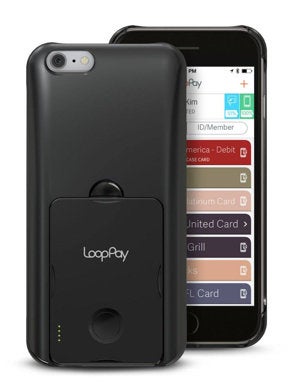 That's an opportunity for LoopPay. CardCase is the company's newest electronic payment system. It's a case for the iPhone with a detachable electronic card that you can use to make purchases almost anywhere you'd ordinarily swipe a traditional credit card. It's unaffected by the Apple Pay lockout, so in general, if you can swipe your magnetic stripe credit card, you can use CardCase instead.
Unlike LoopPay's older ChargeCase, which embedded the ability to make credit card charges in the case itself, CardCase packs all of its technology in a detachable "card" that's slightly smaller than a real credit card, but much thicker, about 3/8-inch. To make a purchase, you can hold your phone near the sales terminal, or detach the card from the case and hold it near the terminal instead. That's pretty cool, and you can even hand the CardCase to a server or cashier to complete a transaction without surrendering your entire phone.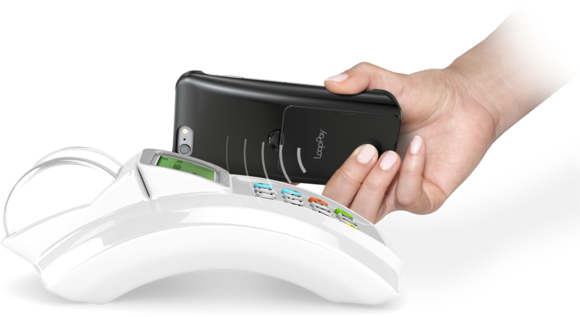 The CardCase doesn't use NFC like Apple Pay. Instead, it generates a magnetic field that mimics the magnetic stripe on the back of your credit card. To use it, you hold the card next to the sales terminal and press a button on the card. It's fast, seamless, and compatible with about 90 percent of all credit card readers in the retail world. You'll charge whichever card you configured as your default in the LoopPay app, but since the system holds multiple credit cards, you can open the app on your iPhone right before you make the purchase and choose a different one. You can also choose from multiple levels of security—the app lets you specify how long the card can be out of Bluetooth range of your phone before it stops working.
There's a lot to love here. It really does work on virtually all of the sales terminals I tried (but you'll want a backup plan for the occasional failure to charge). And I really like the fact that the card detaches from the case, which means you can hand the card off to a cashier or even just carry it in your pocket without using the iPhone case it docks with. And that's a very good thing, because the case is bulky, ugly, and every bit as slippery as the older ChargeCase, which we've previously complained about. The case doesn't really do anything. It simply docks the card and has a slot to keep ID or other cards you might ordinarily carry in a wallet (which LoopPay insists you can leave at home thanks to the CardCase).
Bottom line
LoopPay hasn't gotten the knack of making attractive and non-slippery cases, but the removable CardCase is a far smarter concept than the older ChargeCase. If you already have an iPhone 6 or 6 Plus, CardCase gives you the ability to use credit cards that Apple Pay doesn't yet support, like Discover, and charge at stores that are turning away Apple Pay.
The CardCase won't be available for the iPhone 6 and 6 Plus for a few months, but if you don't care about the goofy case and don't mind carrying the card in your pocket, then the CardCase for the iPhone 5s, shipping now, works just fine. And if you're an iPhone 5s user jealous of Apple Pay on the iPhone 6, the CardCase is currently the best option around. At least until Coin and Plastic show up.