iPhones and iPads are limited in the media file formats they can play. You can listen to MP3 and AAC music files, as well as Apple Lossless (ALAC), AIFF and WAV, and you can watch MP4 and M4V video files. But you can't play FLAC or MKV, APE, or AVI. Plenty of third-party apps will let you play these files, but first you have to manually sync your files, either using the file sharing feature in iTunes, or over a network.
The $30 Mac app Waltr takes a different approach. Relieving you of the hassle of converting files, Waltr does it for you, and copies the files to your iOS devices. Drag files onto Waltr's window, and it will convert and copy files in most any media format. There are no settings and no preferences, just a window onto which you drag items.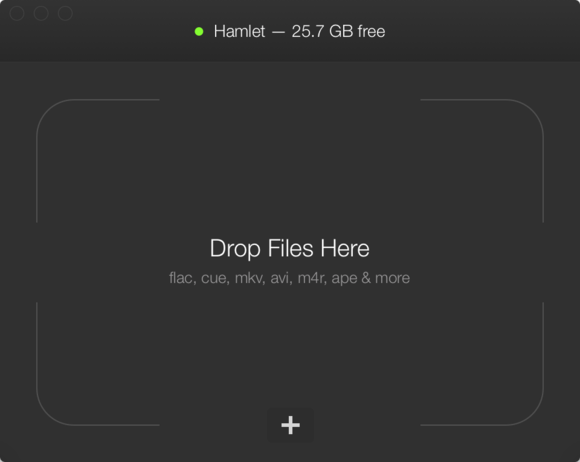 And when WALTR copies the files, you don't need to use a third-party app to play them—you can access them from Apple's Music and Videos apps, just as you do with files you've synced from iTunes or downloaded from the iTunes Store. (Developer Softorino says that Waltr supports video files in MKV, AVI, MP4, and audio formats of "CUE, FLAC, APE, ALAC, OGG, AAC, AIFF, WAV & more.")
The way this works is quite clever. Waltr's developers figured out a way to copy files directly to the media folders on iOS devices, so the Music and Videos apps can see them. From there, since they have been converted to iOS-compatible formats, you can play them.
For example, if you want to copy a FLAC file, drag it onto Waltr's window, and the app creates an ALAC copy—since conversion to Apple Lossless retains the original quality—and copies it. It can even copy high-resolution audio files, but the iOS device is still limited to the bit depth and sample rate that it can play.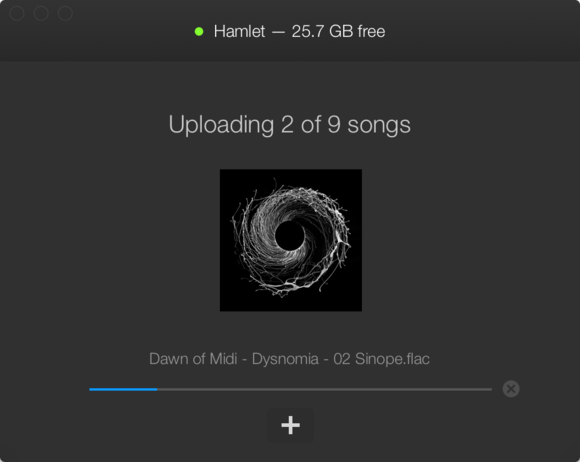 If you want to put an MKV file on your iPad, Waltr converts it to an MV4 file, which, in most cases, is essentially the same as the MKV file, just with a different wrapper. While Waltr claims it can convert any video file in compatible formats, it does have issues with some AVI files. The developers told me that they're updating the app to work with older AVI files, which use certain codecs that currently don't work with the app.
Faster than a full sync
There are many advantages to using Waltr. Not only can you add non-iOS compatible files to an iOS device, but it's a great way to quickly copy an album or a video to your device without doing a full sync. I've often found that when I want to add an album to my iPhone before I go out for a walk, iTunes hiccups and takes 15 minutes to sync. You can also copy items to your iOS device using Waltr on a different Mac from the one you use to sync the device, so if you sync your iPhone with iTunes at home, and you want to add an album from your Mac at work, you can.
Your iOS device needs to be connected to the computer—you can't do this with Wi-Fi syncing. And the next time you sync the device, iTunes will delete any content you've added with Waltr, because it's not in your iTunes library. This is no fault of Waltr; it's simply the way iTunes and iOS interact. There is no way for a third-party app to add files and have them remain on a device after syncing.
I'd love to see Waltr go further, and convert files and add them to your iTunes library, if you want. I use different apps to convert audio and video files, and it can get a bit complicated, especially for people who don't do this often. This would make the app a one-stop shop for most people's audio and video file conversion needs. But Waltr is an excellent tool to get media files onto your iOS device quickly, and to no longer worry about unsupported formats.