It's practically guaranteed to happen: Sometime during Winter Break or a drawn-out family holiday gathering, your kids are going to get bored and ask if they can play with your iPhone or iPad. But you don't want them to spend their alone-time with your precious device making pricey in-app purchases or "playing around" in your work email, and you probably also don't want them to spend six hours ignoring Grandma to play Candy Crush.
Luckily, not all kid-friendly apps and games are mind-numbing money-grabs. Here are five high-quality apps that will provide your kids with hours of entertainment and help foster learning and creativity.
Endless Alphabet
Endless Alphabet ($7) is cute, educational, and fun for everyone—even adults and kids who already know their ABC's. Endless Alphabet is a word app with more than 60 flashcards that kids can choose from to learn spellings and definitions. Simply tap a card, and the word will appear on the screen—but not for long! A crowd of adorable monsters will rush past the word, causing the letters to fly off into every corner. Your child will then have to put the letters back in order (the outline remains in place) by tapping and dragging them to their proper position.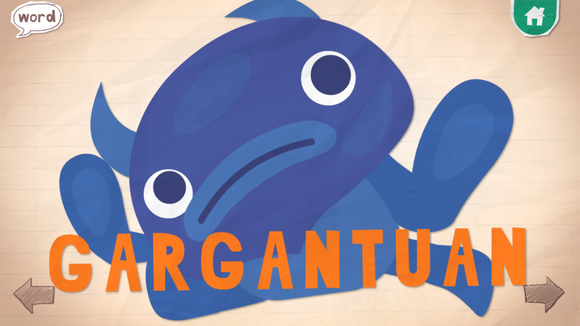 Once the word has been reconstructed, a funny animation will play—for "juggle," an octopus juggles the six letters in juggle on six of his arms; for "bellow," a frog like creature bellows at another monster until he flies off screen. The app will then give the word's definition, and offer up a chance to replay the animation.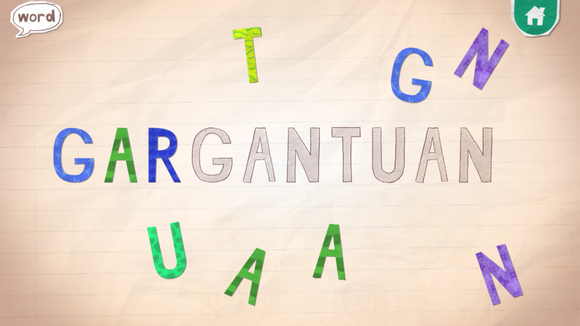 Endless Alphabet is a winner for several reasons, but one of the main reasons is that it focuses on words you won't see in basic primers. You won't find "cat," "dog," or "box," but you will find everything from "flop" to "gargantuan." Because this app isn't overly simplistic, it's great for kids who are just learning to spell (they'll love the cute animations) as well as kids who are well past the alphabet-learning stage.
Thinkrolls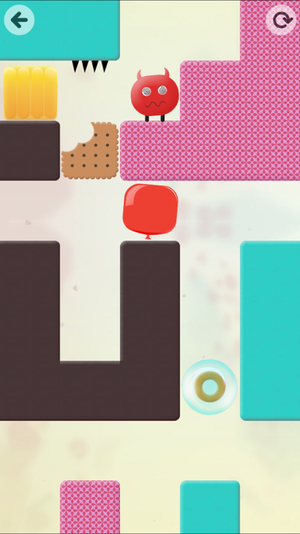 Thinkrolls ($3) is an educational physics game designed for kids aged 3 to 8—but it'll appeal to kids who are older than that, too. Thinkrolls is a game that basically asks you to think before you roll: You play as a cute, rolly character (there are multiple characters to unlock, but they're all variations of circles with legs) trying to reach the end of a vertical maze. The maze part isn't too complicated—this is for kids, after all—but several junctures require you to think before just blindly rolling down.
The first level of Thinkrolls is easy, but new physics-based obstacles are introduced as the levels progress. For example, cracked walls can only be broken through by boulders, so you'll have to first roll a boulder into the crack before you roll down (roll down first, and you'll get stuck). This tap and swipe game will keep your kids on their toes as they try to figure out how to remove objects, fill holes, and avoid hazards in their race to the bottom.
Thinkrolls has bright, colorful graphics that are simple enough for young children to understand, as well as 18 cute unlockable characters and an easy-to-use interface. Don't underestimate your kids—even adults will get stuck in some of Thinkrolls levels if they fail to, well, think.
Super Hero Comic Book Maker
Super Hero Comic Book Maker ($2) is perfect for keeping groups of kids busy. This design-your-own comic book app has everything your children need to make cute comic strips, including backdrops, characters, stickers, sound effects, drawing tools, and letters. If your kids aren't quite ready to make comic books, the app also has 28 "coloring pages."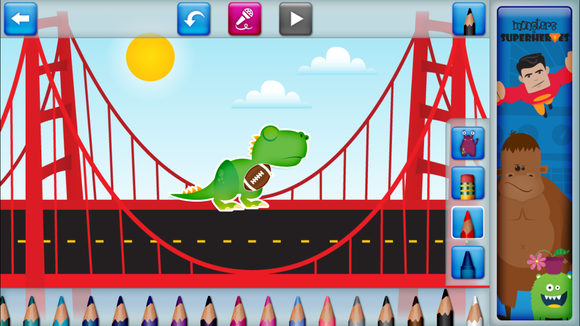 Super Hero Comic Book Maker has tons of features and is easy to use—just pick a background and drag and drop characters and stickers into your scene. The characters and stickers have sound effects and animations, so it's not just a static storyboard. There's also an option for your child to narrate their comic strip by recording their voice.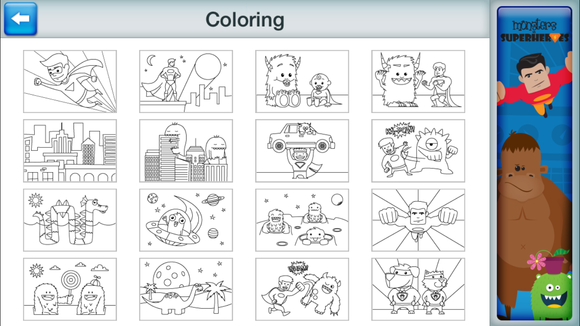 This app gives your kids everything they need to make comic strips, without overly-complicating the matter (such as Disney's Infinity Toy Box open-world creator). Kids don't have to worry about building a comic strip or a world from scratch; they can simply use the backgrounds and characters to make up their own stories.
The Guardian of Imagination
The Guardian of Imagination ($4) is a gorgeous, interactive story collection that will engage older kids for at least an hour or two. That said, this app isn't for younger kids, as some of the stories are a little dark—the first story, for example, is about a girl who lives in a world where people have stopped believing in color. The stories are well written and perfectly appropriate for older children, but they're not fairy tales and they deal with some relatively heavy material—think Neil Gaiman's Coraline.
The Guardian of Imagination is part-game, part-storybook. Each story is locked away in a box, and you have to find the key to open each box before you can participate in the interactive story. The stories have interactive illustrations, and with a little prodding you'll find that some of those illustrations hide Easter eggs—wallpapers, trading cards, songs, and mini-games. You don't have to find the Easter eggs to progress to the next story, but icons above each story's title will let you know how many you've found by tapping through the pages. Mild darkness aside, The Guardian of Imagination is one of the best apps I've seen: It's well-made, the writing is excellent, and the illustrations are fun and whimsical.