When it comes to battery life, we have certain expectations. With our iPhones, we want to make it through the day. On our MacBooks we need enough to finish whatever project we're working on. And when it comes to our iPads, we just want to advance through one more day of Papers, Please or squeeze in another chapter of The Girl on the Train before turning out the lights.
So naturally, it's one of the biggest questions we have about Apple Watch. We generally don't give too much thought about battery life when we're buying a watch, but with Bluetooth, a retina display, and a custom heart rate sensor, Apple Watch is clearly going to need some serious power. We're not talking about a 321-size silver oxide platter here. With so much technology packed into such a small space, it's pretty obvious that it's not going to last as long as a Casio G-Shock.
In early interviews, Tim Cook suggested that Apple Watch would need to be charged once a day. A recent 9to5Mac report seems to confirm that suggestion, claiming battery life of "roughly 2.5 to 4 hours of active application use versus 19 hours of combined active/passive use, 3 days of pure standby time, or 4 days if left in a sleeping mode."
Of course, it would be nice if we could go a week without having to worry about charging our Apple Watch, but if the rumors of a single-day battery life are true, it's not the deal-breaker you might think it is.
Just a passing Glance
We've tested plenty of smartwatches ever since Pebble's Kickstarter introduced us to the concept of the connected wearable, but what we've seen from the likes of Samsung, Motorola, and LG don't measure up to even the bits Tim Cook has elected to show us. Apple's vision for Apple Watch is a grandiose one, one much bigger than pushing notifications to your wrist. Apple is calling it its most personal device yet, but it's not just the numerous customizable faces that give it its unique identity.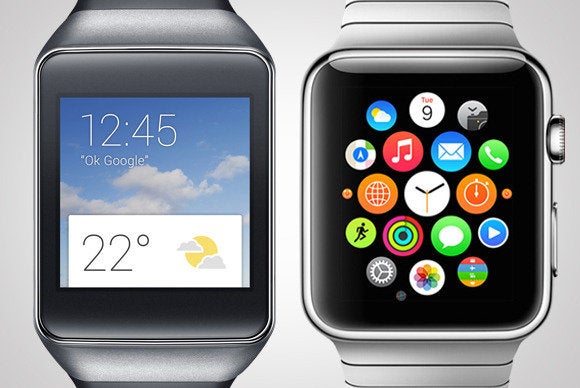 Apple Watch is about more than collecting the dozens of things we casually reach for our iPhones to do—check a basketball score, pay for groceries, skip to the next track, or read a message—and putting them within wrist's reach. Apple isn't changing the relationship we have with our watches. Rather, it's embracing the traditionalism of the classic wristwatch to actually limit the time we spend with our iPhones and use technology to connect us to the world around us.
Apple isn't out to reinvent the watch as it did with the phone or the portable music player. I spend hours more each day with my iPhone than I ever did with my Motorola RAZR, but I don't expect to use my Apple Watch all that much more than a normal wristwatch. The vast majority of the time it's on my wrist I suspect the screen will be in standby mode, and I can't foresee a day outside of the honeymoon period when I will measure my actual usage in hours.
Swap meet
Of all the things we don't quite know about Apple Watch, one of the most intriguing doesn't even pertain to the three models releasing in April. It's about the next three. People don't generally purchase jewelry on an annual cycle, so it's doubtful Apple Watch will follow a strict upgrade path like the iPhone and iPad. Rolex Explorer and Submariner watches have received consistent improvements and enhancements over the years to keep the models fresh and exciting, but they have mostly retained their trademark bezels, crowns, and design. In the fashion world, new models of watches are periodically added to the existing lineup, and Apple seems more likely to go that route—with sporadic new colors, bands, and materials, rather than set expectations for a major refresh every April.
Each model of Apple Watch is geared toward a specific audience, who will use their Apple Watch in different ways. Sports users are most likely to desire a better battery, and I wouldn't be surprised to see an Apple Watch Sport Plus at some point that adds a higher capacity battery, while simultaneously offering an iPhone-like trade-in program for existing users. By making the body and bands interchangeable, Apple is essentially building a continual upgrade path for buyers, so any early adopters who don't want to charge their Apple Watches each day may be able to swap it out for a future model with better battery life.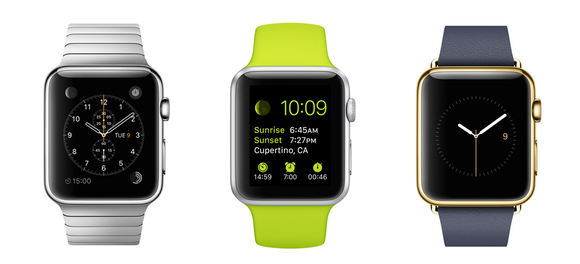 A charge too far
There's a reason Rolex owners never have to worry about their batteries: There isn't one. In 1931 the company invented a proprietary rotating weight mechanism that uses the motion of the user's wrist to provides the watch with a constant source of energy. It's one of the watch's defining features, but since the power it stores only lasts for about two days, a popular Rolex accessory is a fancy display case that slowly winds the watch when you're not wearing it.
There's already a rumor that the high-end Apple Watch Edition will come with its own charging case, and I imagine Apple will offer one for the other models, too. Even with magnetic latching, the inductive charging cable looks to be a bit cumbersome without some sort of a dock, and besides, you probably won't just haphazardly toss your Apple Watch onto your nightstand after a long day. Having a cool charging case to stash your Apple Watch each night would take some of the burden out of needing to charge it every night. Eventually we wouldn't even notice, much like Rolex owners don't give a second thought to the constant winding.
Lasting impression
Battery life may seem important now, but Apple Watch is unlike any piece of technology Apple has ever made. We won't know exactly how personal or unique it is until we strap it on for the first time, but based on what we've seen so far, Apple Watch is going to be a device that's judged by a completely different set of rules. It's a marriage of form and function like we've never seen come out of Cupertino, and it has the potential to change not just the way we interact with our iPhones, but the way we communicate with each other.
Apple Watch isn't just another screen to tap away at. Rather, it's designed to detach ourselves from our iPhones when we're out in the world and focus a little more on the people in it. It's not the kind of device Apple's going to want people rushing to an outlet to charge, and you can bet its team of engineers has spent the past six months vigorously testing Apple Watch under the most extreme conditions to make sure the experience is as smooth as possible.
And if, each day, you have to plug it in to ensure it lasts through the following day, so be it. For the vast majority of us, a wristwatch is an encumbrance rather than aid when sleeping.