Good news for all of you artists and doodlers out there: FiftyThree's widely popular app, Paper, ditched its in-app purchase system on Thursday, opting for an all-you-can-eat download instead. Paper's Sketch, Outline, Write, Color, and Mixer tools are now available for free.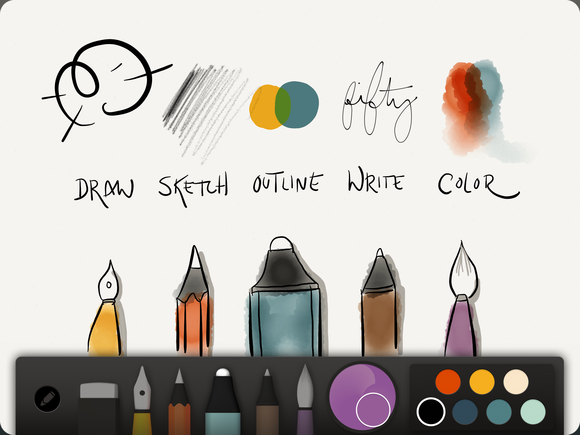 Paper has always been a free download that came with its basic tool called Draw, but additional tools used to cost $1 a pop, or you could opt for the $4 Essentials toolbox. You'd also unlock Paper's entire suite of tools with the purchase of FiftyThree's Pencil stylus ( now available in gold).
To add these tools, you'll need to download them individually within the app just as you would install an in-app purchase, but it won't cost you a thing. (Or, you could update the app, and they'll magically appear in your tool library.)
I'm definitely not an artist, so I'll spare you my personal Paper doodles and show off some artist sketches found in Paper's example notebook that comes with the app.
Draw is Paper's basic tool, and its strokes are designed to mimic those of a fountain pen. It's best for—you guessed it—drawing, and can draw from thick to thin depending on your movement and whether or not you're using a stylus:
Next up is Sketch, which resembles pencil strokes. FiftyThree recommends this tool for rough drawings, and you control the shade depending on how much pressure you apply: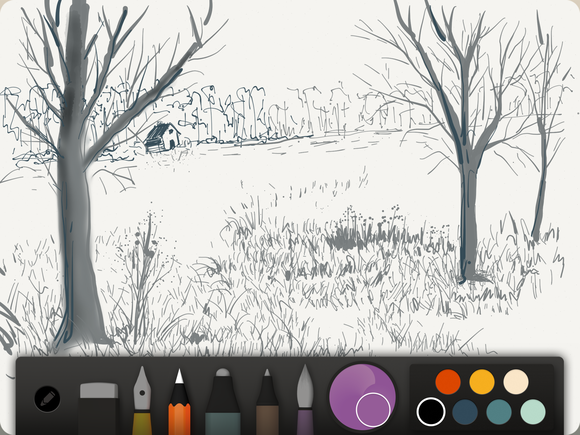 Then there's the Outline tool, which is best used as a presentation prep tool. It emits thick lines and bold colors—perfect for Venn diagrams and other charts or graphs: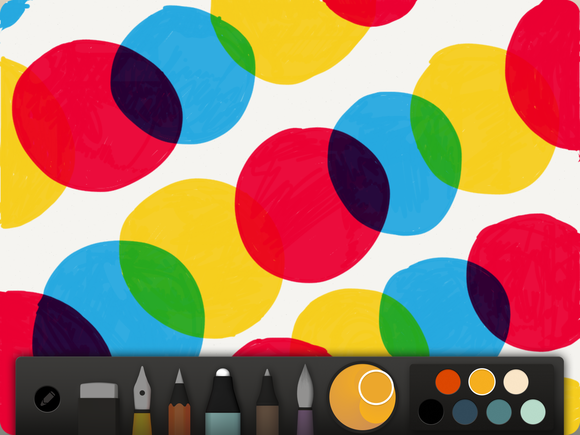 Write is for, well, writing, and resembles a thick ink pen. Use this for journaling, making to-do lists, or anything else you'd normally jot down on a piece of paper: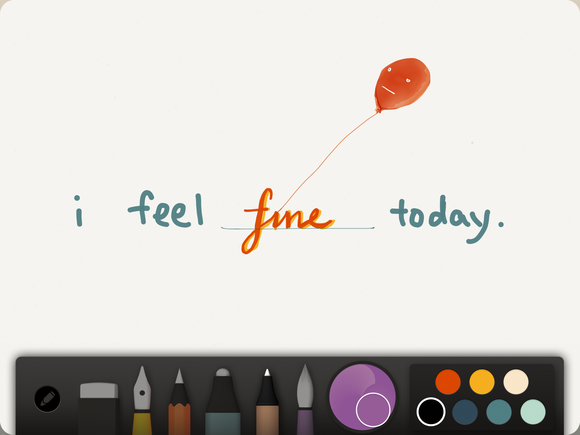 The Color tool mimics watercolor paint, blending colors naturally to match the speed and pressure of your brush strokes: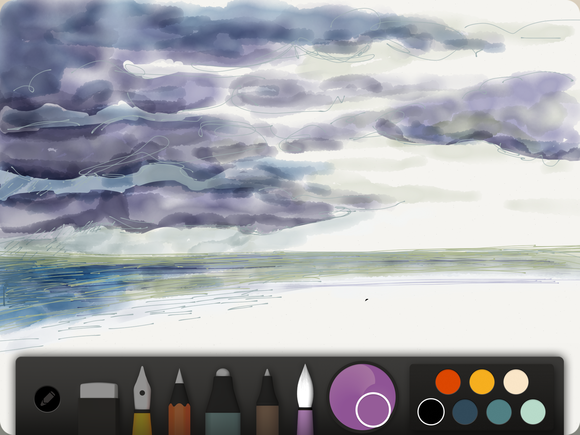 Finally, theres your Mixer. This tool lets you create your own custom color pallets and experiment with different shades: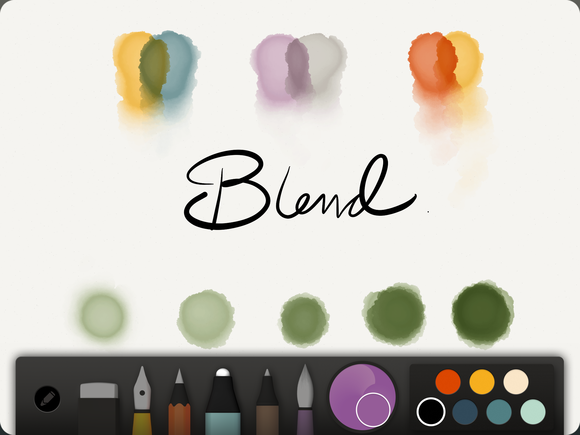 Like I said, I'm not an artist, but Paper is an app that speaks to all sorts of creative types, and now that it's completely free, it's worth scoping out—especially on the iPad. The update is available now in the App Store.