When Apple CEO Tim Cook speaks, the world listens—even if he's speaking to a room full of bankers and other finance bigwigs at the annual Goldman Sachs Technology and Internet Conference.
And he didn't disappoint. Cook announced that Apple is partnering with First Solar to build an $850 million solar farm in Monterey County, Calif. The 1,300-acre farm will produce enough power for Apple's new campus, currently under construction, along with the company's data center, offices, and 52 retail stores in California.
"We're doing this because it's right to do," said Cook, who has taken heat for considering more than just Apple's bottom line when he makes decisions. "But it's good financially to do it. We expect to have very significant savings because we have a fixed price for the renewable energy."
Cook also spilled the beans on how he uses his Apple Watch, the surprising success of Apple Pay, and what he really thinks of Android. Read on for choice quotes from his keynote.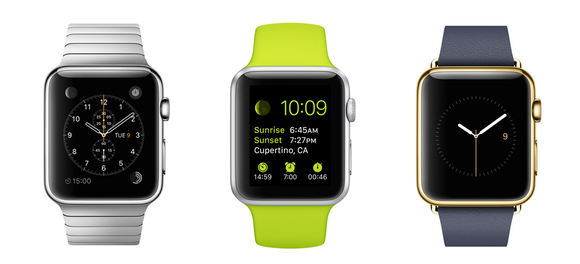 On Apple Watch
Cook: We weren't the first company to make an MP3 player. You may not be able to remember that, but there were lots of them out there. They were fundamentally too hard to use. The user interface was really bad, and you almost needed a Ph.D. to use these. They're not memorable. They didn't move the dial.
The tablet business was like that too. There were lots of tablets shipping when the iPad came out, but nothing earth-shattering. I see the smartwatch category very much like that. There are several things that are called smartwatches that are shipping. I'm not sure you could name any. There are none that have changed the way people live their lives. That's our objective. We want to change the way you live your live.
One of the surprises people are going to have is the breadth of what it will do. Obviously it's a precision timepiece. The look of this is the fantastic. You may look at this and want a different color band or type of band. The variety is incredible; the customizable nature is incredible. There's also some new, innovative ways to communicate that you didn't have before. I constantly use Siri with my watch. You can get notificiations across your watch. If you're interested in with keeping up with sports scores, financial markets, or whatever it is, the watch knows you're looking at it and turns on.
If I sit for too long, it'll tap me on the wrist and tell me to move. A lot of doctors believe sitting is the new cancer. If you haven't moved within the hour, it'll tap you. You'll be in a meeting, and we have a lot fo employees now that are using the watch, so about 10 minutes before the end of the hour, everybody starts standing up. There's just an enormous number of things it will do. I think you'll find it like, "Wow, I can't live without this anymore."
On Apple Pay
Cook: It's gone faster than I thought it would, much faster actually. The reason that I thought it would be a bit slower is because when you're going into the holiday season, most retailers don't want to change anything around their point-of-sale. We found a significant reception to get it going quickly. By December, $2 of $3 spent with stores with contactless payment were with Apple Pay. There are so many retailers approaching us about getting signed up.
This was only possible because we could control and design the hardware, the software, and the service. You can imagine trying to do this with several different companies. You would be pulling your hair out doing it.
On privacy
Cook: We believe that customers have a right to privacy. The vast majority of customers don't want everyone knowing everything about them. You are not our product. That is our product. There's no reason why we need to know where you're buying, what you're buying, how much you're paying. It's none of my business.
Apple Pay for us was about doing something simple. It had to be easier than pulling out your wallet and taking out a card. It had to be secure, because all of us are tired of people breaching your credit cards. It's happened to me three times.
We have come up with something people love to use. Panera Bread told us that 80 percent of their mobile transactions in-store are on Apple Pay.
On Android
Cook: Our whole life as a company we've always fought against fierce competitors. In the PC world, it was the Microsoft monopoly. In the smartphone world, people thought we had no chance against BlackBerry and Nokia. In the tablet world, people questioned, why are you doing this product? Same kind of thing with the iPod in a way.
We've always had stiff competition. This makes us better. We think about doing a great product. We think if we do that well, other things will take care of themselves.
On China
Cook: First and foremost, our job in life is to make the best. We've never lost sight of that. We want to give people a good value, and if we can develop something that's really great, that costs even less than what we're offering today, then we would do that. What we won't do is something that's second rate, or that's only a good product, not a great product. That's not what Apple stands for.
People were advising us to do something different in China, that people wouldn't pay for a great product there. It's a bunch of bull. It's not true. People want a great product. That doesn't mean every single person in the world can afford one yet, but everyone wants one. There's a pretty good business for us. We blocked out the noise of everybody saying you've got to do this or you've got to do that.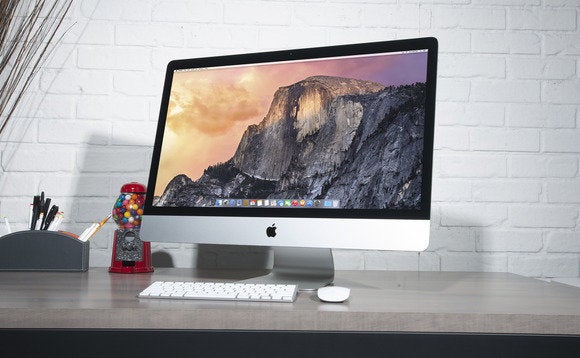 On the Mac
Cook: The Mac has gained share for 10 years straight. But we've moved up to 7 percent share. It's not exactly like we're close to a ceiling. We've moved from about $5 billion in the early 2000s to $25 billion last year. We're up five times in revenue in an industry that most people look at as left for dead. [Editor's note: IDC's third-quarter report says the Mac has a 13 percent share of the PC market in the United States.]
We think we've got a bright future. We think we do something cool with Continuity features. We know people live with multiple devices. We know people want to take calls on their Mac. Even though one is OS X and one is iOS, they work together as one. It's something that, frankly speaking, only Apple can do. We're the only company that has a mainstream desktop operating system and a mainstream mobile operating system. One company has mainstream mobile and one has mainstream desktop, but nobody has both but us. We can give people an experience that's kind of a jaw-dropper. And we're going to continue to do that.