Adonit is tired of sitting on the sidelines as others build software to work with its line of iOS styluses. Forge, the company's first app, has been two years in the making, but it's more than a simple sketch app—it's a brainstorming tool.
Adonit's chief design officer, Peiter Buick, explained to me that Forge was inspired by employees within the company, built to duplicate the iterative process of storyboarding, sketching, and pinning ideas from every possible source onto your office wall.
The inspiration is evident once you begin using the free app. The first time you open it, you'll see the demo Wall and its sketches. A single sheet of paper contains a rough outline of a rider's head. In separate columns are different designs and color options for a helmet, sitting atop the original outline.
In addition to the free demo Wall, you get a blank Wall of your own to begin creating and thinking through ideas. An in-app purchase of $4 unlocks unlimited Walls.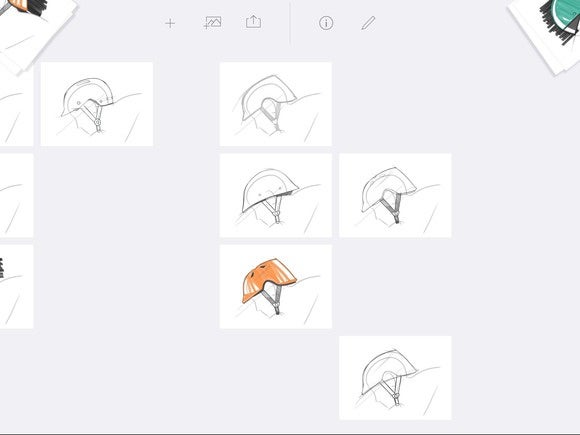 Through a series of double-taps and gestures, you can a create new sketch on what amounts to a piece of paper. Each sheet contains a total of four possible layers, and you can combine and duplicate them to create yet another sketch, or as the app calls it, an iteration.
Naturally, the app is designed to work with Adonit's own hardware. I've been using it with the $99 Jot Touch. Taking advantage of Apple Pay, Forge users can order a stylus from Adonit directly within the app.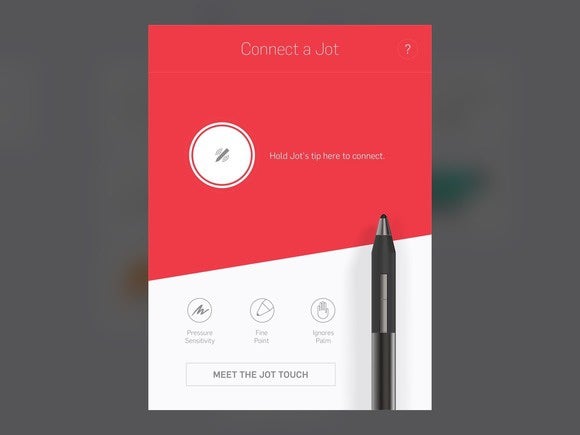 Who needs this?
Admittedly, sketching isn't in my brainstorming bag of tricks (stick figures are more my speed), but I've still found Forge useful when outlining stories and taking notes. With a quick swipe from the right-edge of the screen I have a blank sheet of paper awaiting my thoughts. I can then organize ideas, both vertically and horizontally as I see fit.
A quick pinch-to-zoom is akin to taking a step back from your wall and viewing your ideas as a whole. Reversing the gesture allows you to zoom in on a specific area and refine your work. This makes Forge good for mind-mapping too.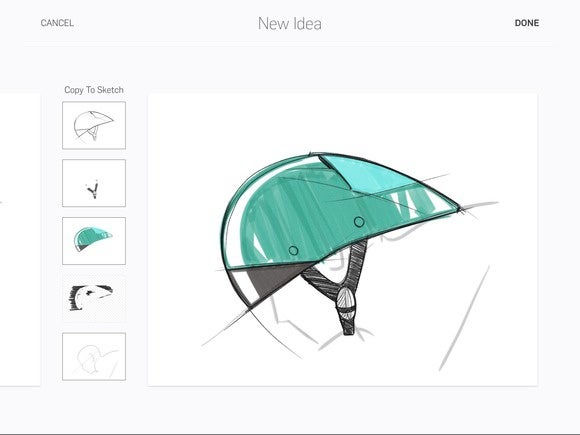 For someone who is constantly drawing, erasing, and re-drawing various logos or product designs, I can definitely see the appeal of Forge. With a tap or press of a button on a compatible stylus, the current sheet is duplicated, carrying over only the layers the user wants, allowing you to draw atop only parts of the previous idea.
You can share papers between Walls by dragging them to either respective corner of the screen, bringing with it the feel of a desk littered with ideas. As the stack of papers are sitting, partially off screen, you can move between Walls and then drag each one into place without any fuss.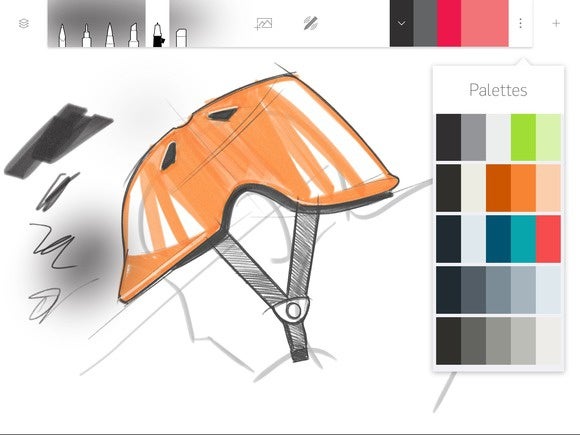 The sketching tools built into the app appear minimal, but in practice are far from it. Its set of five tools range from a pencil to an airbrush, and each one can be adjusted and customized. Nine predefined color palettes are available, or you can create your own.
Forge is available for iPad as a free download in the App Store.