More than two years after its initial public release, BitTorrent Sync has been updated to version 2.0 and dropped its "beta" designation. Based on the peer-to-peer BitTorrent protocol, it enables users to securely sync folders among their own devices and share them with other users, without relying on cloud servers like Dropbox, Microsoft OneDrive, and Apple's iCloud Drive.
Although the software remains free, version 2.0 adds an optional Pro tier—aimed primarily at business users—with extra convenience features and access controls, for $40 per user per year (with volume discounts for more than five licenses). All users of BitTorrent Sync 2.0 get 30 days of free access to the Pro features.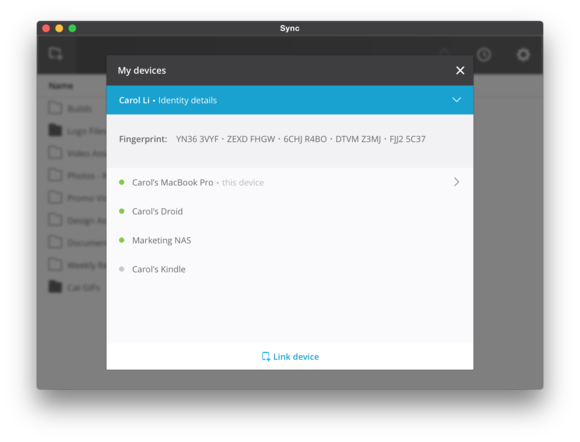 Pro users can now use a single, private identity to link all their devices, which eliminates the extra steps otherwise required to sync each folder individually with each device. (For more on syncing folders between your devices, see How to create a personal cloud with BitTorrent Sync.)
In addition, for any folder on any device, Pro users can choose whether to keep all the data in sync locally or download items only on demand, thus saving storage space and bandwidth. Rather than assigning permissions (read-only or read and write) on a per-folder basis, Pro users can change specify each user's access level individually, including granting users ownership privileges and removing access for specific users. Finally, Pro users can sync unlimited folders (whereas those who haven't paid are limited to syncing 10 folders).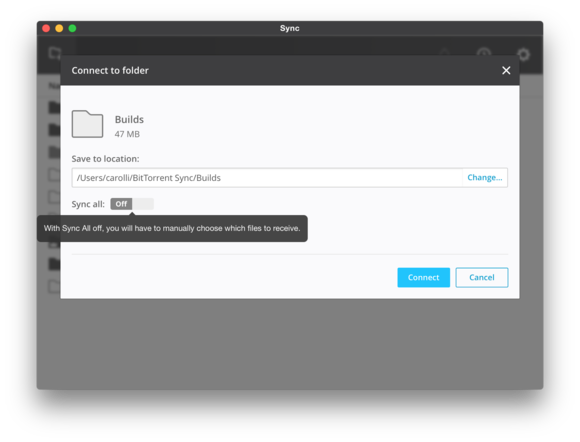 Besides the new Pro features, BitTorrent Sync 2.0 offers a revised look and several interface improvements. For example, you can now use a contextual menu in the Finder to share a folder, see each connected user's activity and permissions, and pause or resume syncing for individual folders.
BitTorrent Sync 2.0 is available for nearly every desktop and mobile platform, including OS X, Windows, iOS, Android, Windows Phone, Kindle Fire, Free BSD, and most flavors of Linux. In addition, it's available for many popular NAS devices—version 2.0 adds support for Asustor, Drobo, Synology, and Western Digital products, while continuing to work on Netgear, SnapServer, Seagate, and QNAP devices.