Only a few more days until Tim Cook will stride onto the stage at the Yerba Buena Center for the Arts and show off his Apple Watch. You know, again. We got the broad strokes in September, but the watches shown to the press weren't running final software, so Apple still has more painting to do to give us the whole picture.
These are the biggest questions left for Apple to answer, although as the case usually is with these events, the delight will be in the details.
What will it cost?
This is the big question, and I hope that the price—whatever it is—doesn't end up overshadowing the bigger picture once Apple finally puts it right out there on a Keynote slide in front of everyone. This is the thing everyone really, really wants to know.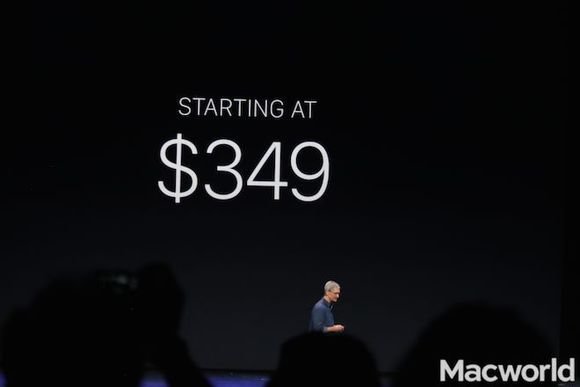 When the iPad launched, price was a big item of speculation, and rumors floated that it would make it in under a grand, which people took to mean $999. When Apple announced the iPad's starting price at $499 it seemed like a bargain. This time around, we already know the starting price—$349—but from there, the sky is the limit. It's not every day a tech product ships in solid freakin' gold, and I think the top-end price is going to make a lot of headlines, even though what the watch actually does is far more interesting.
Besides just the sticker price, Apple will reveal the launch date along with pertinent details about preorders, perhaps the shopping experience, and prices and compatibility for the extra watch bands. Will I be able to class up my entry-level Sport model with a gorgeous Milanese Loop? We'll know soon enough.
How often does it need charging?
The Apple Watch needs to last all day. Since it's worn on the wrist, Apple Watch won't be quite as convenient to top off in little spurts as an iPhone is (my iPhone gets plugged in to power whenever I'm in my car, for example). Even though the watch has a power-saving mode, it'll be a drag if you have to use it very often.
Personally, having to plug in the Apple Watch every night wouldn't bother me at all. I already have to plug my phone in every night, and that quickly becomes part of the routine. Who would want to wear a giant watch to bed, anyway?
My Fitbit Flex, on the other hand, needs charging every four or five days, and so I don't have a reliable pattern for when to plug that thing in. Some nights I can wear it to track my sleep, some nights I can't. If you asked me how long it's been since I've charged the Fitbit, I wouldn't be able to tell you without looking estimating based on the vague signal-strength indicator in the Fitbit app.
If I really love using a gadget, keeping it charged doesn't feel like a chore. But when I stop using a gizmo, the pain point of keeping it charged is a often a big reason why. If Apple Watch can hook me on the experience, I'll feed it all the juice it wants.
What's the killer app?
The WatchKit SDK has been out since November, and there's even a whole site dedicated to keeping track of announced Apple Watch apps. I definitely expect to see some developers demoing their wares on stage on Monday. But the thing I most want to see is how apps will help Apple Watch bridge your digital world with the physical one.
Plenty of HomeKit devices were announced at CES, and the makers have been generally vague about launch dates for most of them—spring, they'd say, maybe March, maybe April. (Hmm, sounds familiar. Wait…what month is this again?) So I'm hoping we see home HomeKit demos with the Apple Watch.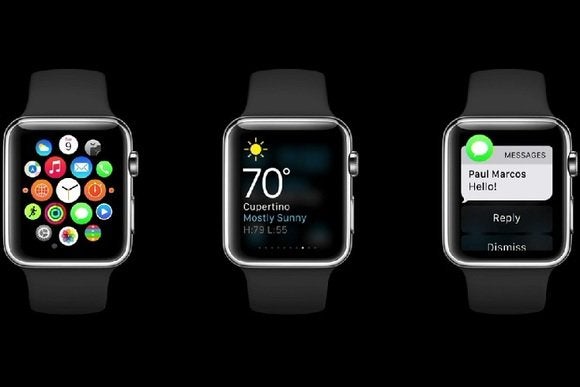 I'm using to doing pretty much any digital task with my iPhone, but physical tasks like turning on a light are still more easily accomplished by just flipping a switch on the wall, versus digging out my phone (which, after all, could be charging in another room) and asking Siri or tapping some buttons. Apple Watch puts Siri right on my wrist, and can connect directly to Bluetooth devices and my wireless network. Sounds like a remote control for both my phone and my smart house.
And that's just one idea. Apple keeps saying the watch is its most personal product, so look for the company to propose as many use cases as it can, beyond the built-in features outlined at the September event, namely activity tracking, communication, and phone notifications.
What are you aching to know about the Apple Watch? Let us know in the comments, and be sure to tune in Monday for a live blog, hands-on, video, and everything you need to know about Apple's new creation.