The Apple Watch release will usher in a new experience at Apple Stores, one that's more like buying a wedding dress than a new gadget.
According to a recent 9to5Mac report, Apple Store customers will be able to book 15-minute appointments to try on an Apple Watch beginning April 10, and then reserve one for pick-up on the 24th. This won't be your typical shopping trip, where you wander around and play with gadgets to your heart's content. The Apple Watch experience will be a guided one, with employees ready to assist when you try on the Apple Watch Sport or regular Apple Watch.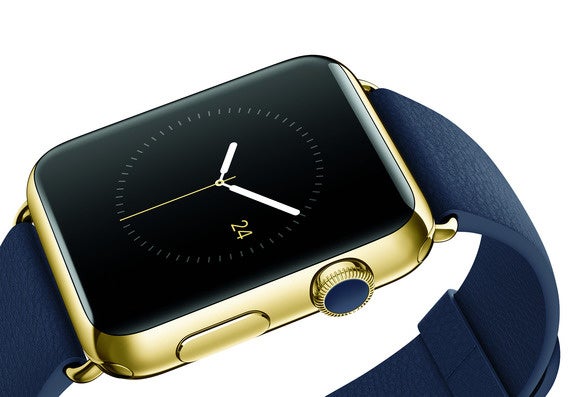 Interested Apple Watch Edition buyers will get the white-glove treatment, with long-time Apple employees who are considered Edition experts helping those customers. Not every Apple Store will sell the Edition, which ranges from $10,000 to $17,000, but a few high-end third-party retailers will carry it. If you're shelling out that much for a gadget that might be outdated within a few years, the Edition appointment should really include complimentary apple lattés and a blowout or massage—after all, people who pay that much for expensive clothes are usually treated to free mimosas as they peruse the merchandise. It's only fair.
Those of us in the Apple Watch Sport price range will have one-on-one time with Apple employees (though not certified experts) to ask questions and try on each model. Apple will reportedly allow walk-ins, but might use a text-messaging alert system to notify you when a Watch is actually available to try on. (We're assuming the lines will be long in the early days.)
Are you going to try on a Watch when previews start April 10? Which one are you most eager to see in person? Let us know in the comments.