Facebook's mission of connecting the world is really about connecting everyone to Facebook, even when you're not actually using the network. At the company's annual F8 conference for app developers, Facebook CEO Mark Zuckerberg introduced new tools that will bring the apps you use, the news articles you read, and even your clothing purchases directly into Facebook.
Messenger as a platform
A key piece of Facebook's efforts is Messenger, the stand-alone messaging app that now has more than 600 million monthly active users. The company's new Messenger Platform lets you install and use third-party apps directly inside Messenger. When a text, photo, video, or sticker just won't do, you can now bring apps like Giphy, JibJab, Ditty, and Magisto Shot into Messenger to send song clips, GIFs, and other media to friends. The experience as demoed at F8 was a seamless one: Install the app, select something, then tap to send. That tap will take you right back into your Messenger conversation.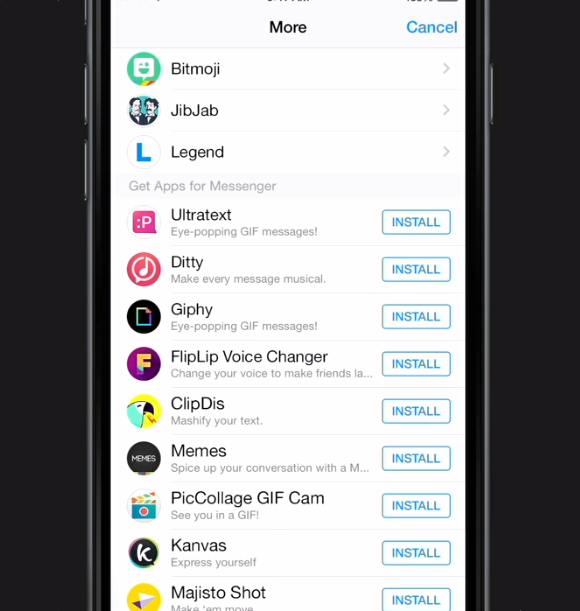 More than 40 apps will be integrated with Messenger in the coming weeks and months, including a badass-looking special effects app from JJ Abrams' Bad Robot production company and an ESPN content app.
Facebook is also turning Messenger into a shopping platform where you can text businesses and they'll respond instantly. When you place an order on a clothing site like Everlane, the site will offer you the option to receive updates about your order on Messenger. Instead of sending you a new email with every update, like an order confirmation, shipping information, and delivery notification, Everlane will send you a Facebook message. You can respond to those messages with questions about shipping and returns. You can even place a new order with the Facebook thumbs up.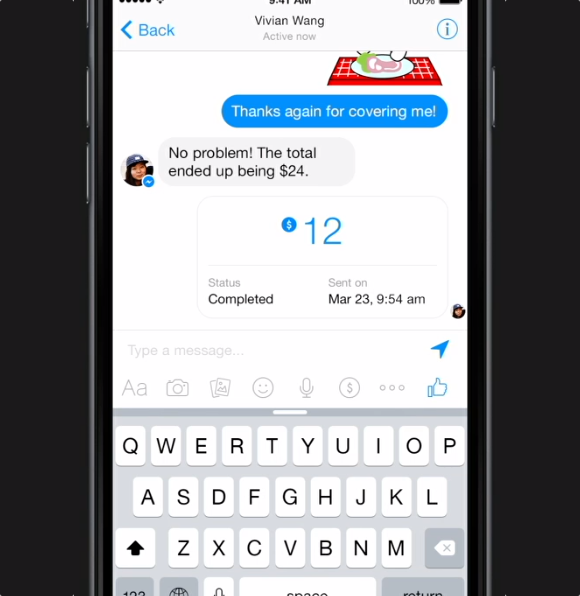 Other apps have attempted business messaging—including a major play by Path last year—but those efforts have essentially replaced you with a person who calls a business on your behalf. Facebook is attempting to replace a business's pathetic web chat with Messenger, so you don't have to pick up your phone to ask questions: Just text them.
Messenger for Business is still in testing with selected partners like Everlane and Zulily and will launch in the coming weeks. More businesses will jump on board in the next few months.
Changes to comments and videos
As rumors swirl about Facebook's plans to host news articles and videos on its own platform, eliminating the need for you to tap or click through to a news site, the company just made it possible for people to embed videos posted to Facebook on third-party sites. That functionality was already available for posts and photos, but not videos.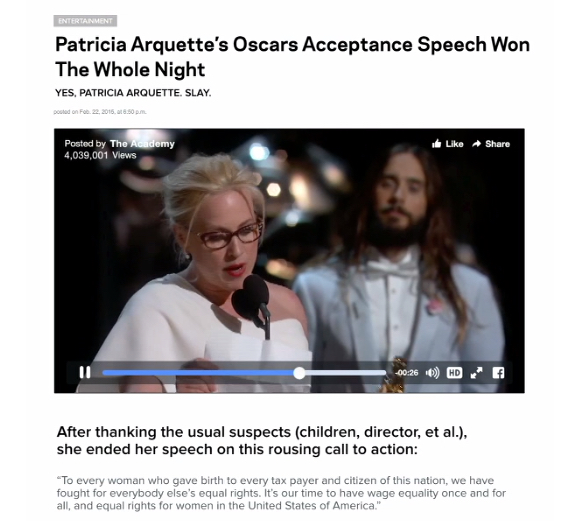 The network is also changing the way you interact with articles on news sites when you're logged in to a site's comment system with your Facebook ID. Many news orgs now require a Facebook login to comment on an article in hopes that the lack of anonymity will cut down on trolls. Soon comments you make on articles posted to Huffington Post, BuzzFeed, Fox Sports, BET, and other Facebook-integrated sites will show up as comments below those same articles when they're posted to Facebook. All of your Facebook friends will be able to see exactly what you think about Ted Cruz running for president or Taylor Swift's new music video when you spout off in the comments section. The tool is currently in beta for a limited number of partner sites.
And apps will soon make it easier for you to share content to Facebook, Messenger, and Groups with a new Share Sheet, but there's no word on when that feature is coming.
Changes to social plugins and sharing tools only affect people who use their Facebook logins to use apps, but more than 80 percent of the top apps on iOS and Android use Facebook login, so
News Feed's virtual worlds
Day one of F8 teased news to come about Oculus, the virtual reality company Facebook acquired last year. The VR startup is working on a headset called Rift, which is known mostly for its virtual gaming potential, but Facebook has bigger plans.
We expect to see more social applications for Rift on Thursday, but Facebook doesn't want to make those experiences Rift-exclusive. The network is bringing virtual worlds into your News Feed with new spherical videos that will transport you to far-away destinations without leaving Facebook.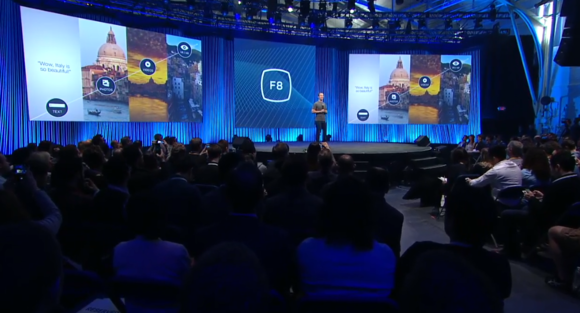 "It's a bit futuristic, but it's an example of the kind of content we expect to see in the system," Zuckerberg said. "We're starting to see traditional video blend with more immersive content. When you think about virtual reality, people think of gaming. These are spherical videos. You can move around within it and change your viewing angle because the videos are filmed on up to 24 different cameras at once. It's not something you consume passively, you're actually interacting with it and feel like you're there."
We'll see more of Facebook's plans for virtual reality at Thursday's F8 keynote, which is all about Oculus.