At a Glance
Expert's Rating
Pros
Excellent image quality
Works with most iPhone cases
Compatible with future iPhones
Cons
Mounting plate is semi-permanent
Lenses time-consuming to attach
Our Verdict
Moment's removable telephoto lens for the iPhone takes brilliant photos and is a great solution for travelers, but can be a pain to set up and remove.
The iPhone makes for a pretty good camera on its own, but adding an additional lens can really help your photos shine. Moment's $100 Wide Lens and $100 Tele Lens offer something a little different—unlike other iPhone camera lenses that sit on top of your phone, Moment's lenses attach to your iPhone's lens using a special plate. It's a thin, strong piece of metal that adheres to the back of your phone like a sticker and allows you to screw on different lenses similar to how you might with a DSLR. Perhaps that's why Moment had no trouble reaching its Kickstarter funding goal for this pair of lenses in 2014.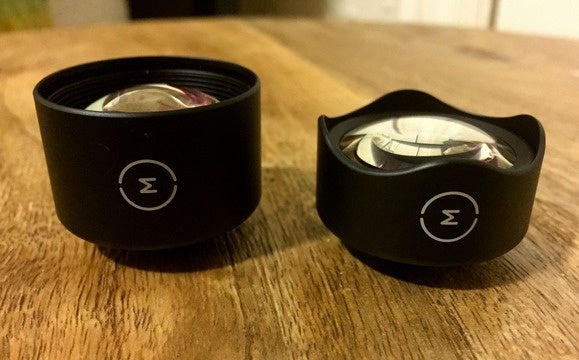 While the lenses really do help you take better photos, its innovative mounting solution leaves something to be desired.
Setting up
Installing the Moment lenses' adhesive plate doesn't take much time at all. This plate-based installation system offers a huge advantage for early adopters who always have the latest iPhone model—the lenses are interchangeable between devices, so instead of upgrading to buy new lenses at $100 a pop, you just have to buy a new $10 plate matched to your new iPhone. The downside, of course, is that you have to semi-permanently attach the mounting plate to your iPhone. If you decide down the line that you don't want to use the lenses anymore, you'll have to heat it up using a hair dryer in order to get it off your device—it won't just peel off. That means you have to be pretty committed to the lenses before you install the plate.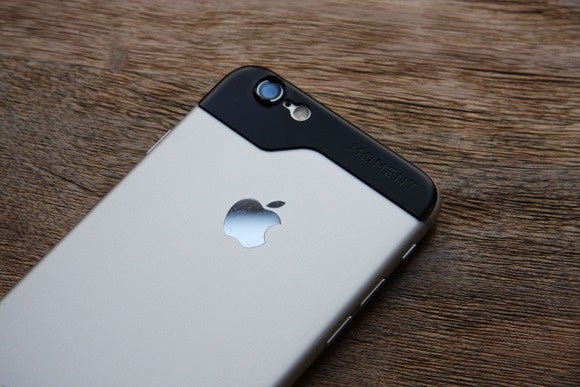 I have a silver iPhone 6, so the black plate really stands out—enough that, aesthetically speaking, I might be reluctant to walk around with my iPhone case-less while it's still on there. That said, the metal is thin enough for a case to fit right over it. If you are a case user, then the plate will blend right in.
I tried the Moment lenses with Apple's Leather Case for the iPhone 6 as well as comparably sized cases by Hex, Reach 79, Sonix, and Speck. The Speck cases were the only ones I had issues with. The cutout in the case for the camera is a bit too deep, and I was unable to screw on the lenses with the case still on. You're likely to have a similar problem with other thicker cases, so it's worth checking out Moment's list of compatible cases. Since you likely won't be using the lenses all the time—they're more of a "for special occasions" type of accessory—you could just take your case off before using them. Still, it's something to keep in mind.
The right Moment
The "special occasions" thing is key. Neither lens is huge by any definition, but they're both bulky enough that you're probably not going to want to take them with you everywhere. Both come with a small pouch to keep them protected, but the pouch's thin material will likely be no match if thrown around in a book bag or purse all day.
Attaching the lenses isn't exactly a quick process, either. When you see something you want to snap a shot of, you have to reach into your bag, pull out the pouch, take out the lens, and then line the lens up just right so that it locks into place. None of that is particularly hard on its own, but if you're trying to take a quick group shot or casually capture a shot of a seagull in your path, you might opt to skip it, since the lenses require so many steps.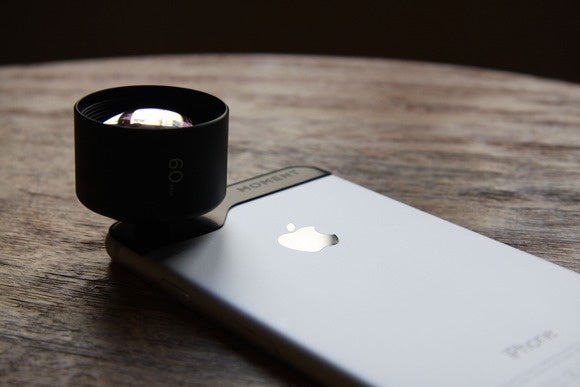 The lenses are also large and heavy compared to the thin, light iPhone. You're not going to want to walk around town with one of these attached. There's no lens cap, so you can't just throw your iPhone into your pocket or bag and keep going—you're going to have to take it off and put it back on, or else risk it getting damaged. When you think about all that, it might be easier to just bring along a standalone camera.
Putting the lenses to work
On the bright side, all that extra work eventually pays off. I took both lenses with me on a walking tour of San Francisco, and the photos I was captured were outstanding—well beyond what I could have done with my iPhone alone.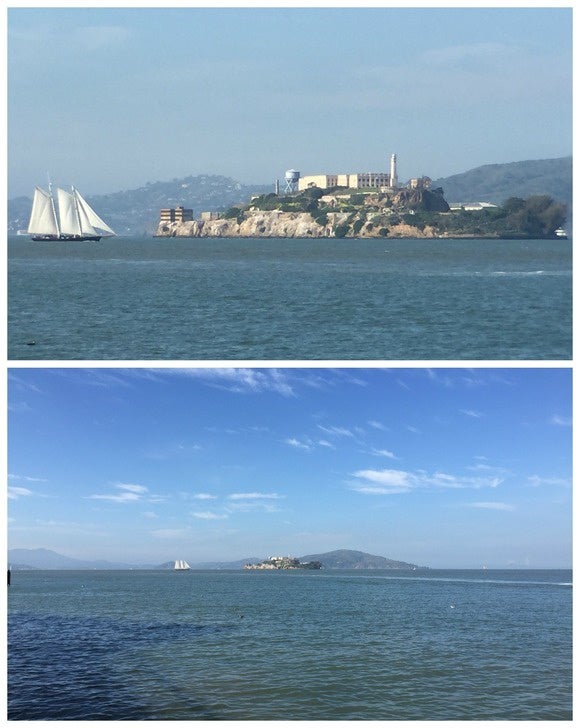 The telephoto lens allowed me to capture a close-up photo of Alcatraz from a dock where I could barely make it out with my bare eyes, and it brought me closer to the sea lions that had moved far away from the pier to sit in the afternoon sun. When using the telephoto lens along with the iPhone's built-in zoom, I was able to get close enough to read previously unreadable signs and get a good look at people who were once just small figures in the frame.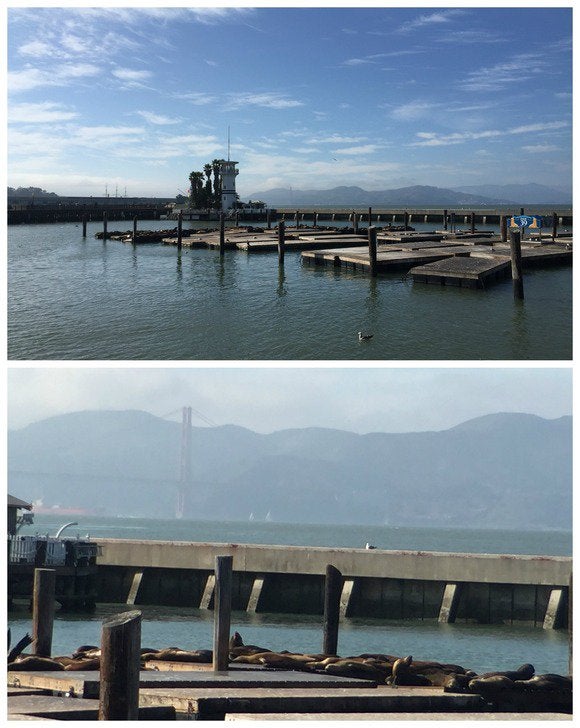 Zoomed all the way in, however, small movements like my breathing and slightly shaking hands were very apparent. In order to get a clear shot, I had to brace my iPhone on a fence or newspaper stand nearby. A small travel tripod could have helped out a lot, and something I would definitely recommend if you're trying to push the lens and your iPhone's limits.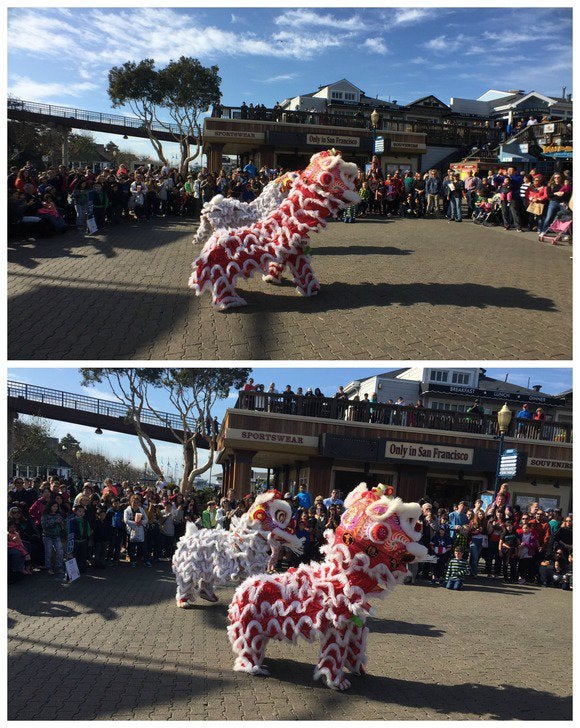 The wide angle lens captured the entire crowd gathered to watch a Chinese New Year performance and made it possible for me to take a picture of the entire Ferry Building while standing across the street. There's a bit of vignetting on the corners of the images, but nothing that couldn't be easily removed in a photo editor or with a little cropping.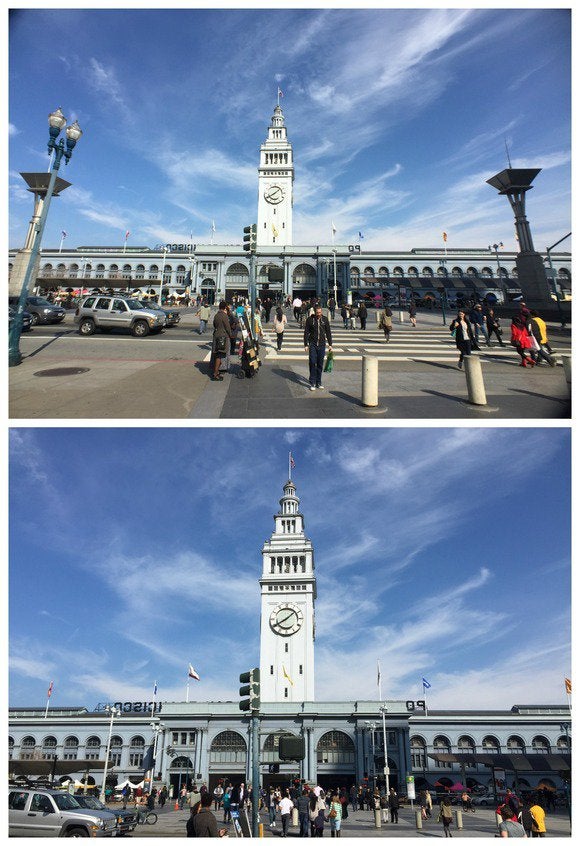 Bottom line
The Moment lenses made a very obvious improvement in my photos, and I wouldn't hesitate to throw them in my purse anytime I was headed out for a similar casual afternoon. Likewise, the lenses could be a great solution for travelers, who want to take high-quality shots but don't want to lug a full-sized camera along with them all day.
The stick-on plate, however, means you need to be committed to using the lenses, something that might be a bit more of a hassle than it's worth for everyday use.