Apple released the latest version of Yosemite on Wednesday, ushering in a wave of new features. OS X 10.10.3 includes the all-new Photos app—which we got a sneak peak of during the introduction of Yosemite during Apple's Worldwide Developers Conference in 2014—plus 300 new diversified emoji. The update also includes a new "look up" panel with Spotlight suggestions, and several other improvements. We got to see some of these features when OS X 10.10.3's public beta dropped in February, but now the update is available for everyone to install.
Meet Photos
The launch of Apple's Photos app means we're officially saying goodbye to iPhoto and Aperture, Apple's previous photo management offerings. Our Photos review gives you a more in-depth look of the app, but the biggest change is that Photos will be more in touch with iCloud, keeping your photos in sync across all of your devices.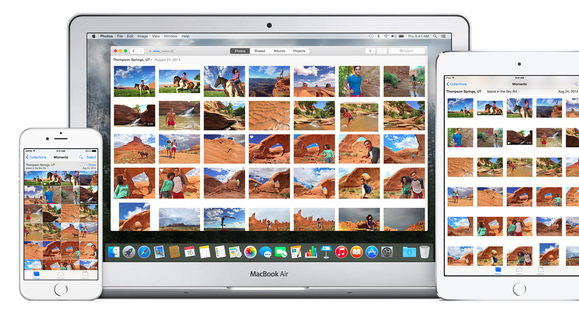 Apple gives a quick overview of what to expect in Photos on the OS X 10.10.3 update screen. According to Apple, you can:
Browse your photos by time and location in Moments, Collections, and Years views
Navigate your library using convenient Photos, Shared, Albums, and Projects tabs
Store all of your photos and videos in iCloud Photo Library from your Mac, iPhone, iPad, or iCloud.com with any web browser
Perfect your photos with powerful and easy-to-use editing tools that optimize with a single click or slider, or allow precise adjustments with detailed controls
Create professional-quality photo books with simplified bookmarking tools, new Apple-designed themes, and new square book formats
Purchase prints in new square and panoramic sizes
Once you've installed the update, just launch the Photos app to begin upgrading your iPhoto library—but before you do that, you might want to prepare your iPhoto library by clearing out duplicates and poor images, just to reduce clutter. And be sure to back up!
Other features of note
Emoji fans now have more than 300 new emoji to play around with. Most notably, each emoji representing a person (or various hand gestures) now comes with an array of skin tones to choose from.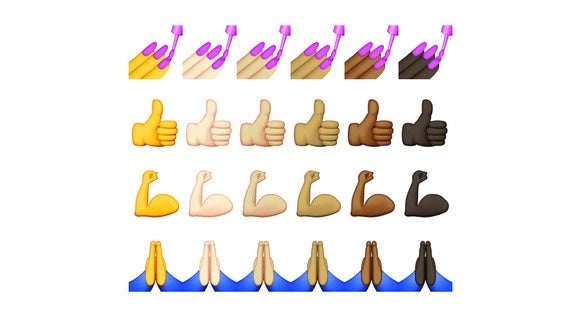 Additionally, you'll find several other improvements. Apple lists the following features of 10.10.3:
Adds Spotlight suggestions to Look up
Prevents Safari from saving website favicon URLs used in Private Browsing
Improves stability and security in Safari
Improves Wi-Fi performance and connectivity in various usage scenarios
Improves compatibility with captive Wi-Fi network environments
Fixes an issue that might cause Bluetooth devices to disconnect
Improves screen sharing reliability
OS X 10.10.3 is available now as an update via the Mac App Store.