The new MacBook is out today, if by "out" you mean "pretty much in hiding." You can order one online, but if you were hoping to actually get one in your hot little hands today, you may find yourself disappointed.
At least I did. I have spent the morning calling around to every Apple Store in the Bay Area, and they have all explained, very politely, that I can place an order online or over the phone, but I can't actually go to the store today and pick one up. I wound up placing an order for a space gray base model, with the earliest home delivery time of April 16–20, including a $10 rush shipping upcharge.
Without that fee, the quoted window for free shipping to my home was April 20–22, and if I opted to have it shipped to a store to pick up, the estimated pickup day was April 22. Silver MacBooks were showing the same delivery estimates as of this morning, but the gold version had already slipped to "3 to 4 weeks." (I was only looking at the base models, nothing upgraded or built to order.)
But like Veruca Salt, I want it now.
Display models are available at many stores, according to the Apple Store employees I spoke to. "You're more than invited to come on in and take a look," one rep told me brightly, then launched into a spiel about the features and benefits. He understood why I wanted it today. (So does my homeboy Cookie Monster here.)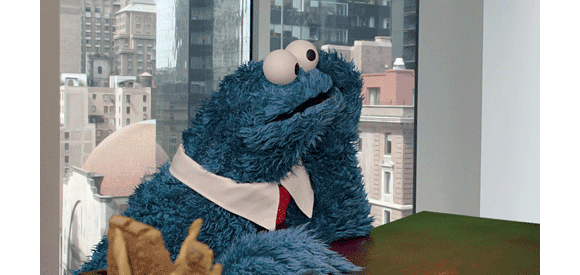 When Apple unveiled the new MacBook last month, the press release read, "The all-new MacBook will begin shipping Friday, April 10 through the Apple Online Store, Apple's retail stores and select Apple Authorized Resellers," so I really expected it to be available—maybe a preorder period would have been wise, so people could actually have them delivered today. Or maybe the company should have said it would begin taking orders on April 10 to ship the following week. (Apple didn't immediately reply to a request for comment, but I'll update this if I hear back.)
So anyway, if you were planning to go out on your lunch hour and pick up Apple's first gold MacBook, you should definitely call ahead. Or just order online and hope it shows up quicker than expected.